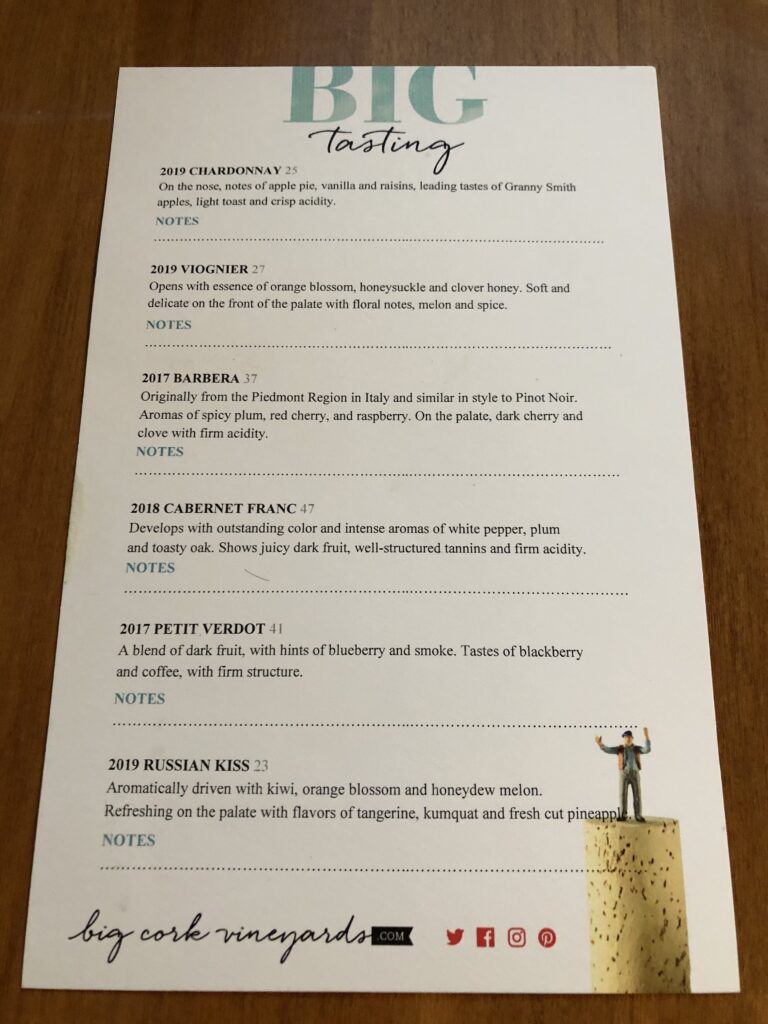 Unfortunately I didn't catch (or I don't remember) the name of the gal who did our tasting, but she was really friendly and fun. She did a great job by guiding us through each wine by first telling us about it, and then giving us the opportunity to ask questions. I typically learn toward reds, so several of the whites totally caught me by surprise. The first being the 2019 Chardonnay. Don't quote me on this, but I think she said that it wasn't oaked, or maybe it was only in oak for a short period of time. It was yummy–I caught the taste of apple on my palette, and I thought the acidity was perfect. I would drink this all summer long!
I found all of the red wines to be tasty, with the exception of the 2017 Barbera, which I would rate as a solid okay. I felt the nose to be a off-putting, and the taste was unremarkable. With that said, I've never tasted a Barbera wine (to my knowledge) before, so I would be open to trying it again.
My second surprise was the Russian Kiss. The name sounds intriguing, right? I couldn't necessarily pick out the flavors written in the tasting notes, but it was fruity with only a hint of sweetness (.5 RS). It was really nice.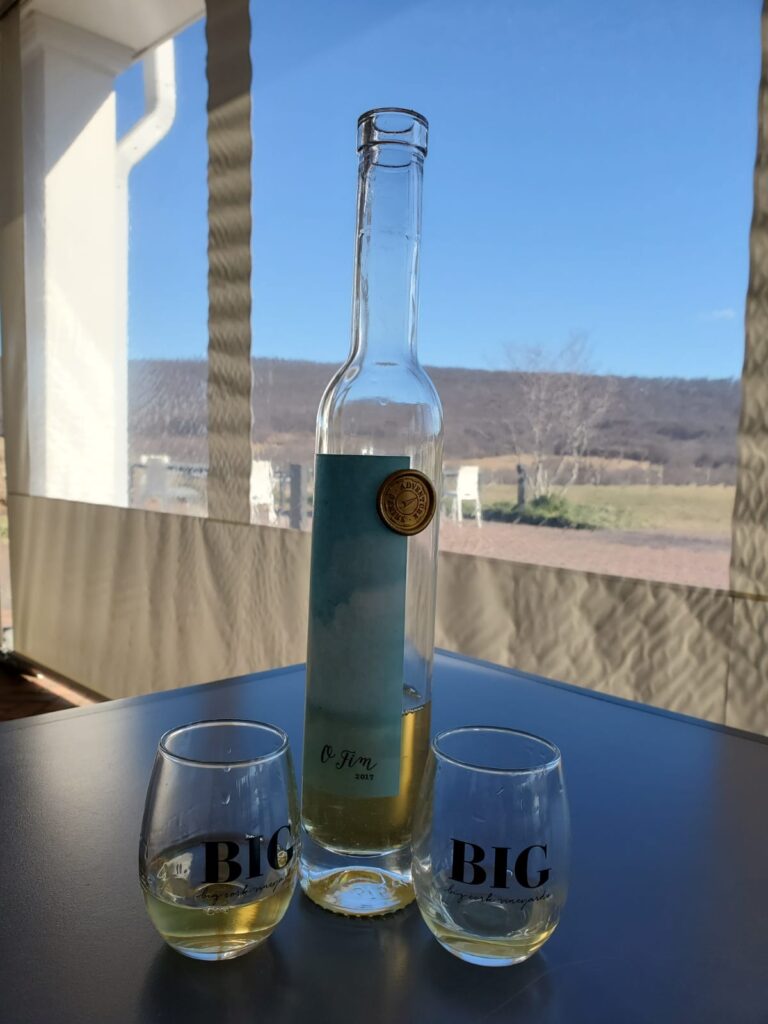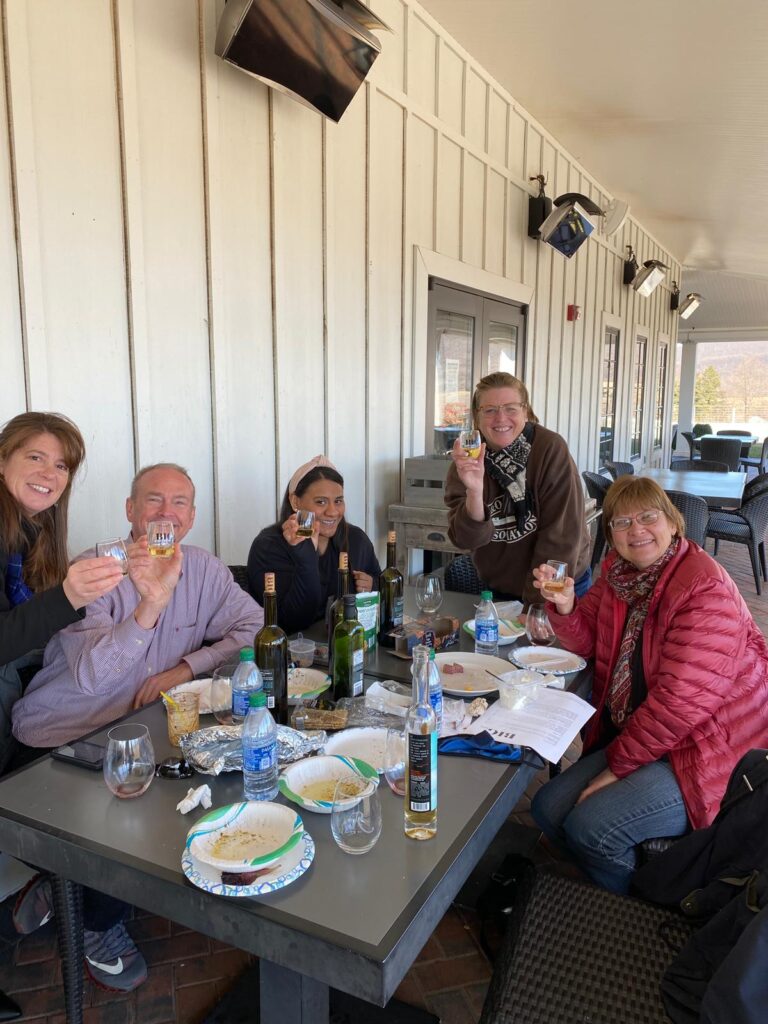 Our friend, Andrew, is a member at Big Cork, and he graciously purchased two bottles from the member-only black label wines. We enjoyed a bottle of 2016 Cabernet France Vinter Select, and a bottle of 2016 Petit Verdot Reserve Select. Both were amazing, and after much debate I think the PV was my favorite of the day!
This was my first visit to Big Cork, and I definitely plan go back. We were there for several hours, and we laughed, carried on, and had a great time. The staff was friendly, the wine was wonderful, and both the tasting room and the covered patio area were comfortable and inviting.