Debbie had been to '8 Chains North' once before and remembered liking it, but I had never been, so we decided that this would be our first stop for the day. We donned our masks and were greeted at the door by a friendly wine associate who explained the Covid protocols that they had in place.
We picked a sun-drenched table by a window and then decided to try their self-guided flight. Instead of gulping each sample down, we made the decision to take a sip, or two of each, and then line them up in order of our favorite to our least favorite. Surprisingly (although not completely shocking), we both ended up liking the 'Cross Country Red' the most, so we left the remaining samples and ordered a bottle of the winner.
Debbie brought food to share, so I bought the wine–perfect!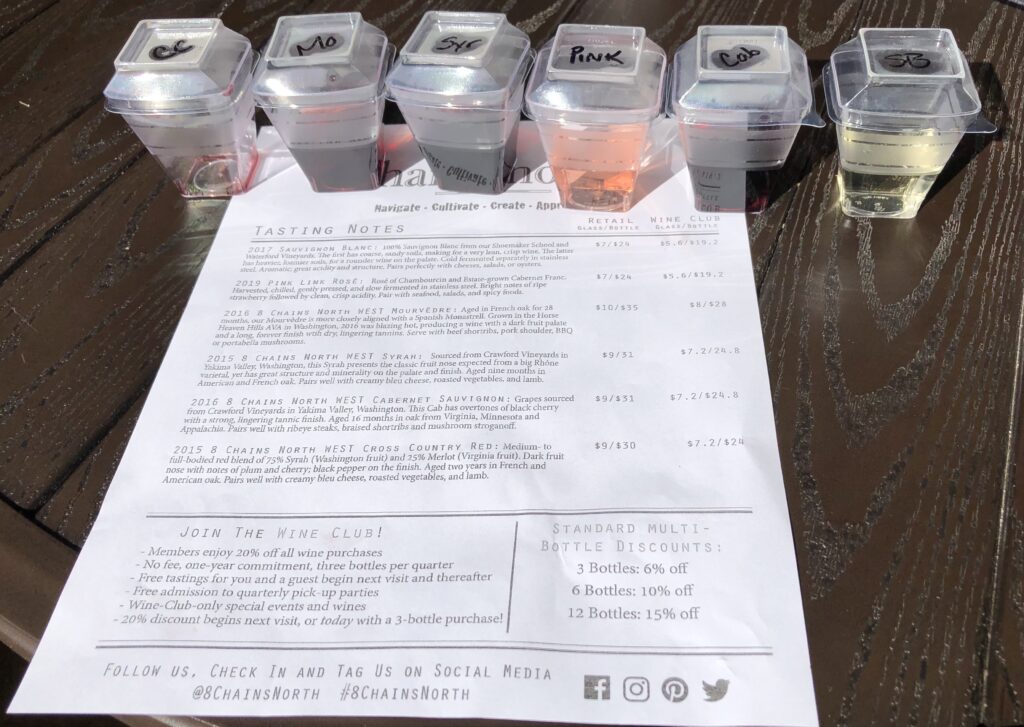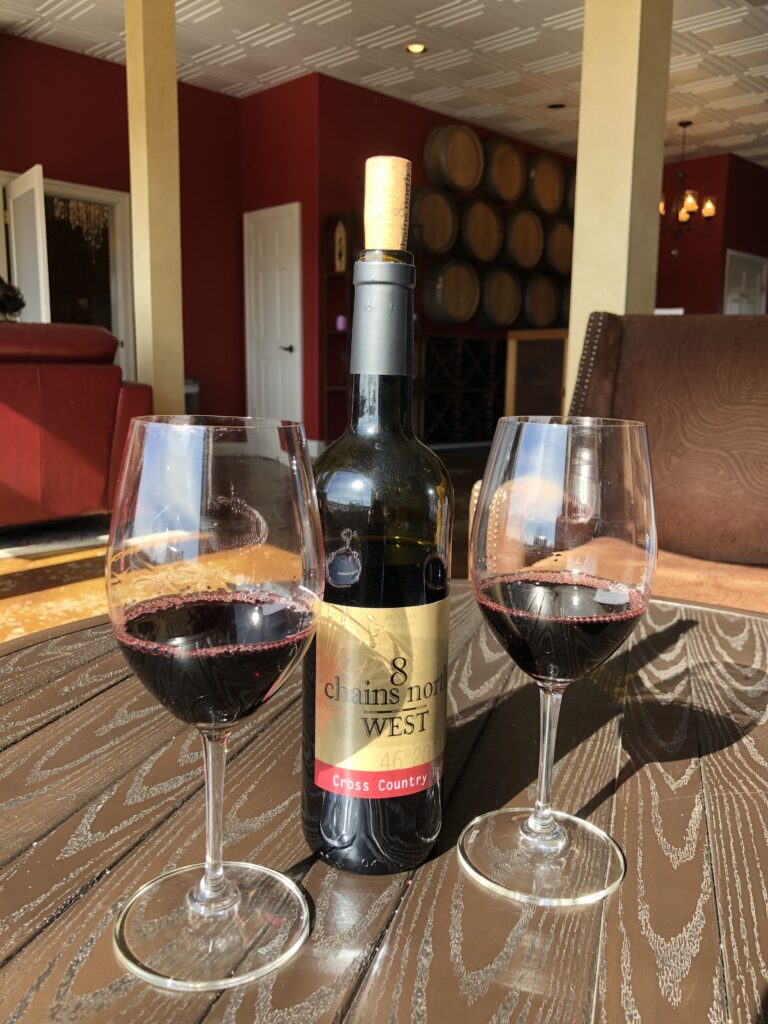 After our first glass, we decided to sit outside. It was gorgeous, and quite a surprise for a cold January day. It was overcast and blustery earlier when we had left home, but the building buffered us from the wind, and our chairs were directly facing the sun. I can only compare it to that great feeling of sitting in the sun right after skiing. It's that bundled up because it's cold, but warm & toasty feeling—does that make sense–I hope so!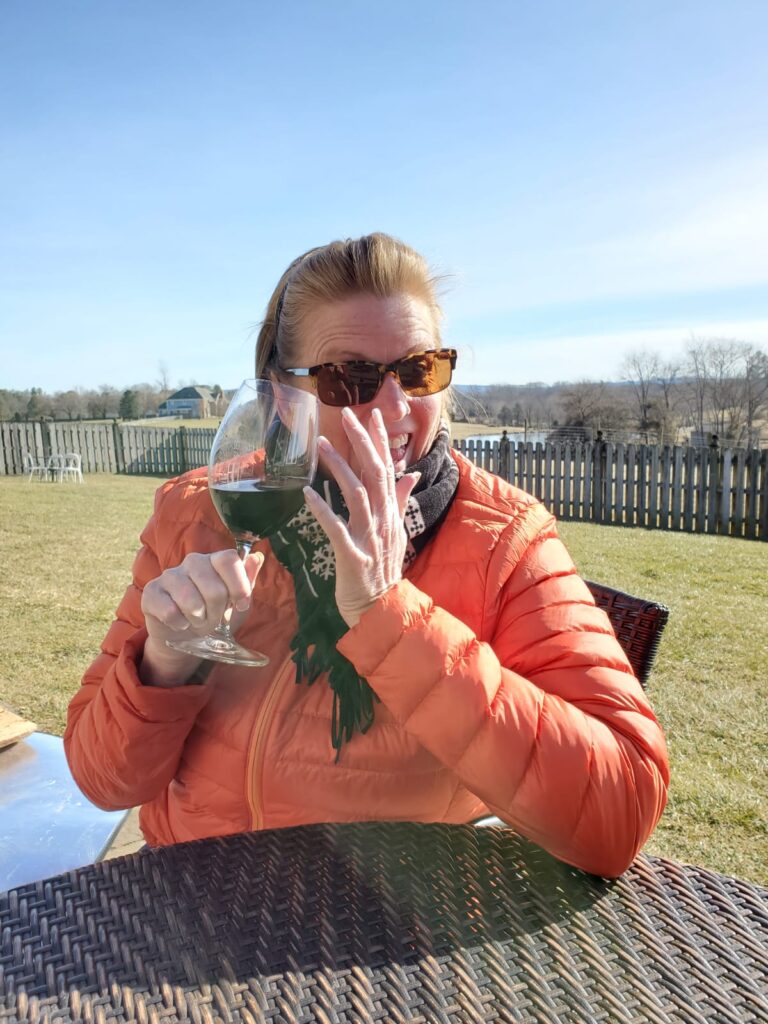 We really enjoyed our wine and we had a great time, and as a famed Austrian has been known to say, "I'll be back!"