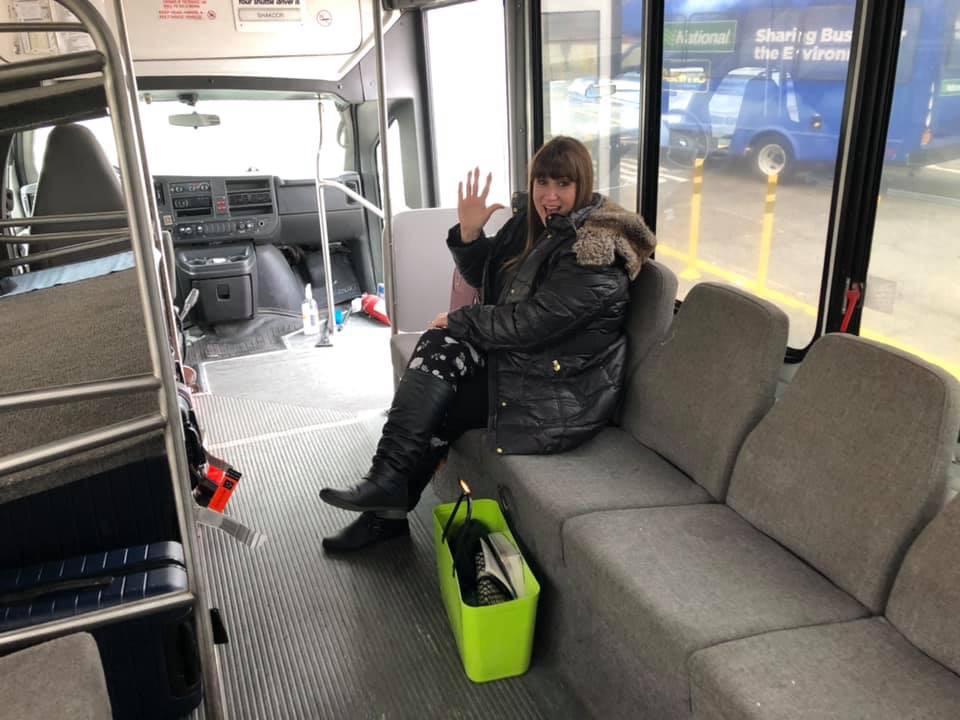 What a great surprise—right before leaving Dulles, Victoria (my co-worker) and I discovered that we were both flying to LaGuardia Airport, and both of us were renting from Enterprise.
Her flight was supposed to land about twenty minutes after mine, but she took off early and my plane sat on the runway for about 15 minutes before taking off.
We met in the Enterprise shuttle and got to chat for about 10 minutes before we both headed off in different directions. We only see each other a few times a year, so it was a nice surprise.
Small world! 😃