Day 3–
Today was a driving day—Chile is a long country! We followed Route 5 north and hugged the coast for miles. We stopped on the beach (and I mean that we literally parked on the beach) and had lunch. The view was spectacular.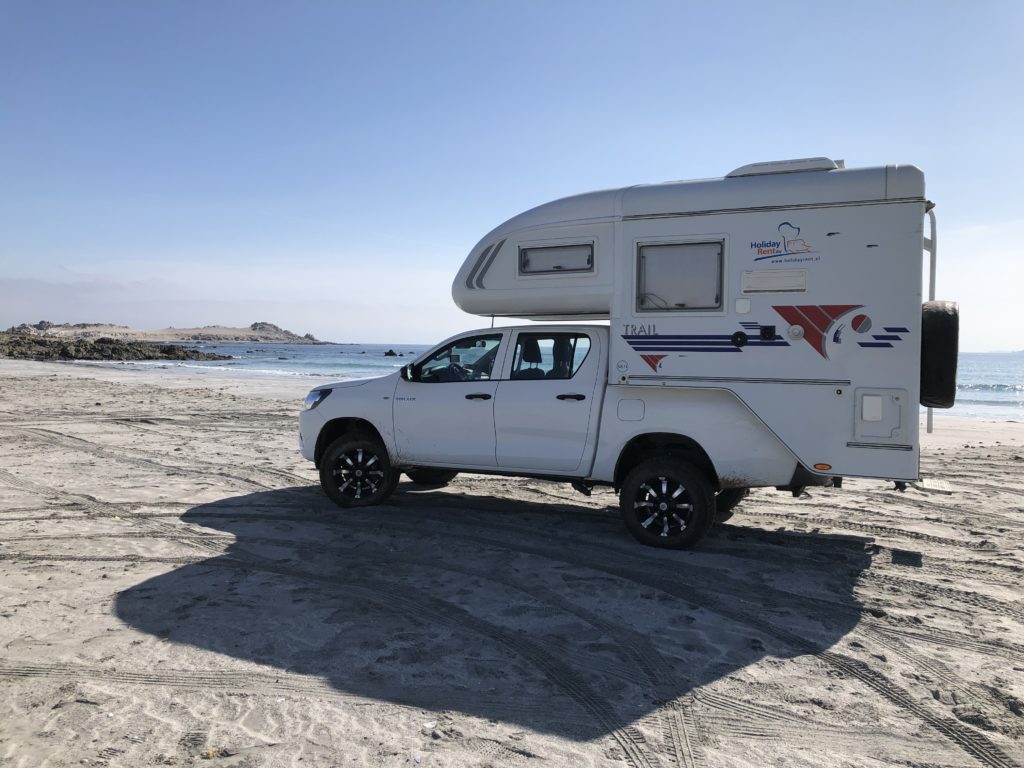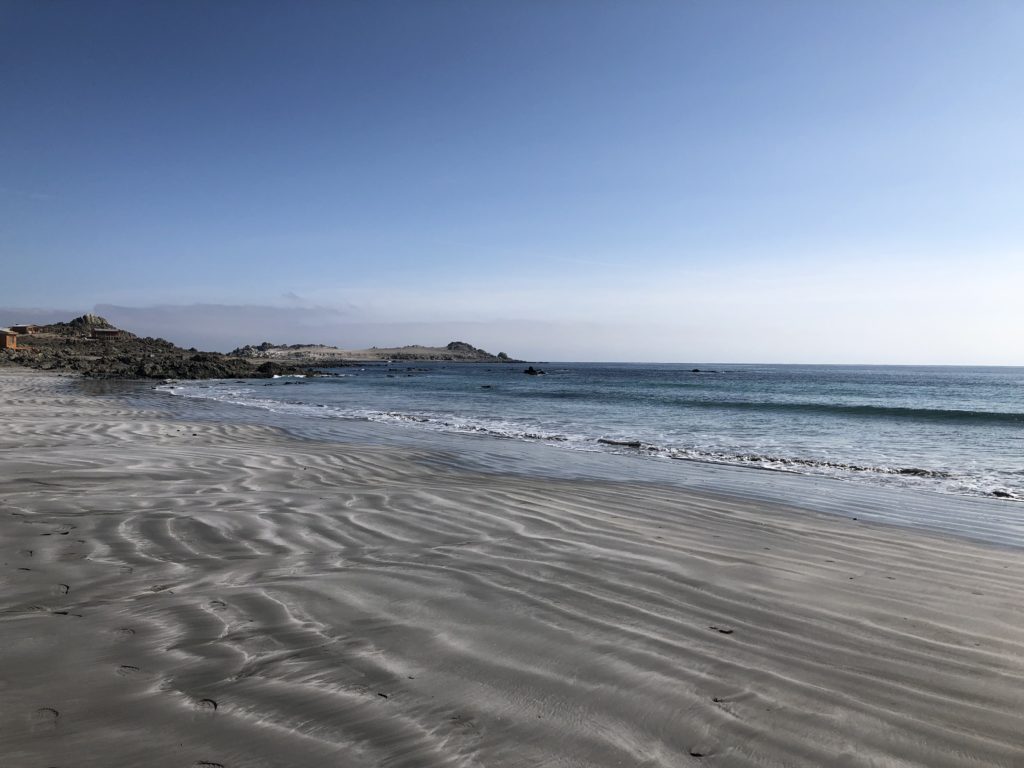 Stray dogs seem to be a big problem here in Chile, and we were greeted by a small pack of them while we were eating. I know I can't save the world, but it made me feel so sad to see them begging for food. They were "rewarded" with several pieces of ham from our sandwiches. When they realized that we weren't going to give them any more food, they trotted off down the beach. We watched them until they were just tiny specks in the distance.
After getting back onto the highway, we saw a huge shrine that was erected further down the coast, so we stopped to see it and to admire the view of the ocean. The man who died must have loved the sea.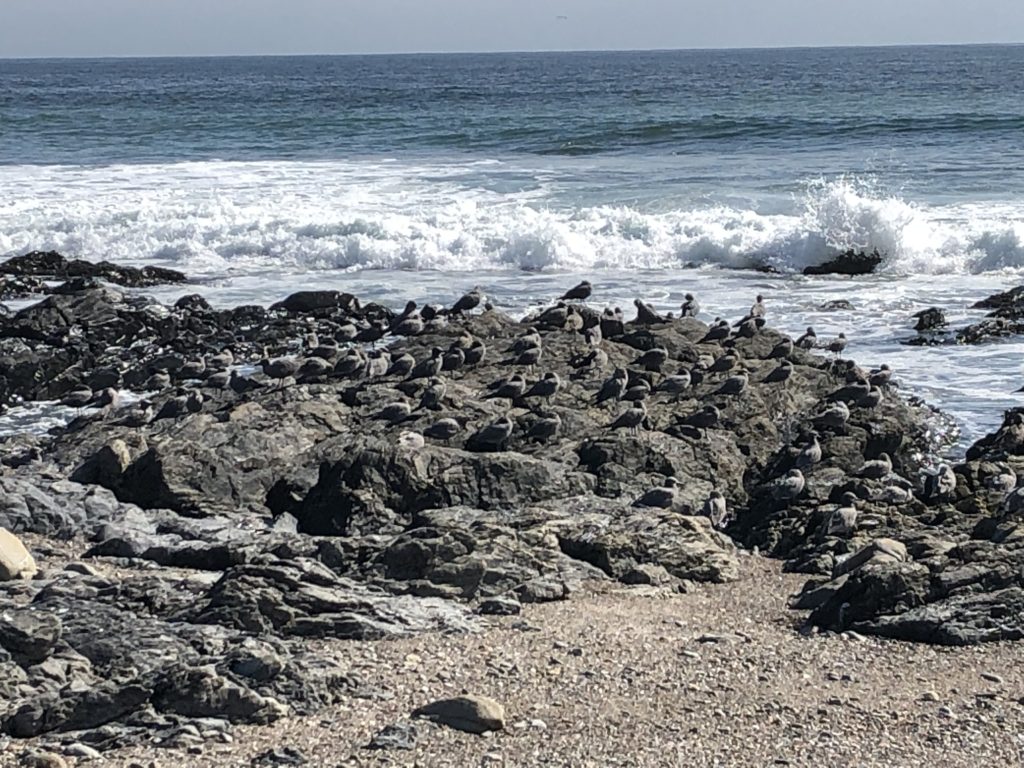 Shrines dotted along the highway are another common theme here. Some are small and humble, while others are elaborate. Many have lights and glowing reflector strips, so they can also be seen at night. We saw one that had a full-sized car next to it. Most look like miniature churches, with a little building and a cross, but they are all unique and pay tribute to a love one who has died.
We eventually turned away from the water, and out into the dessert. If you can imagine the desert scene from Star Wars, then you'll understand what we were seeing–miles and miles of sand in every direction. Toward the middle of the day, we entered a mining region, and we could see big trucks in the distance with plumes of dust trailing behind them as they traveled across the desert.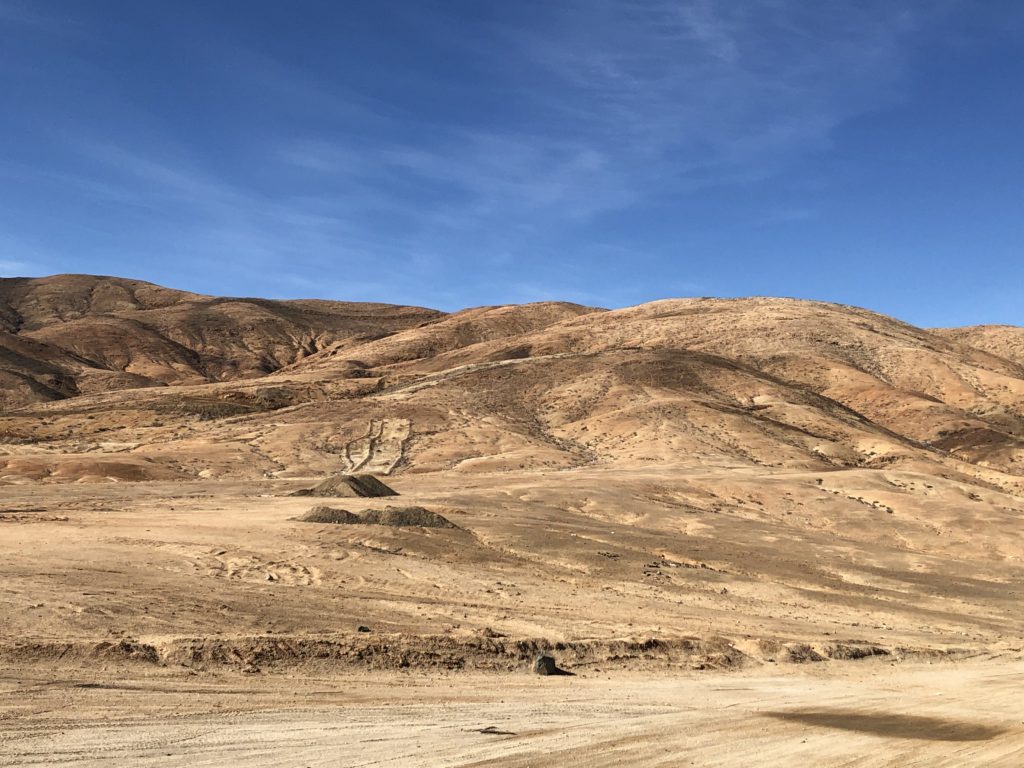 Later, when we pulled over to take a break, we saw that two gigantic dump trucks were parked across the street from the rest area, so we walked over to take a closer look. We were stunned to see how big the trucks were. I took a picture of Pierre next to one of them for perspective—he looks teeny-tiny in comparison!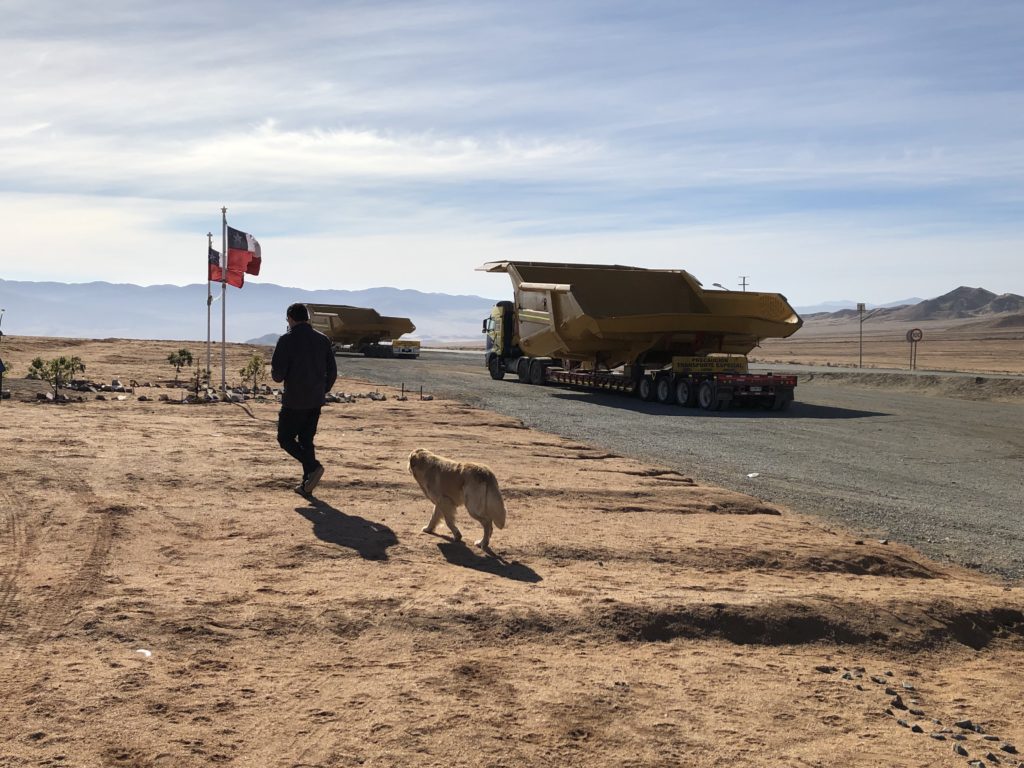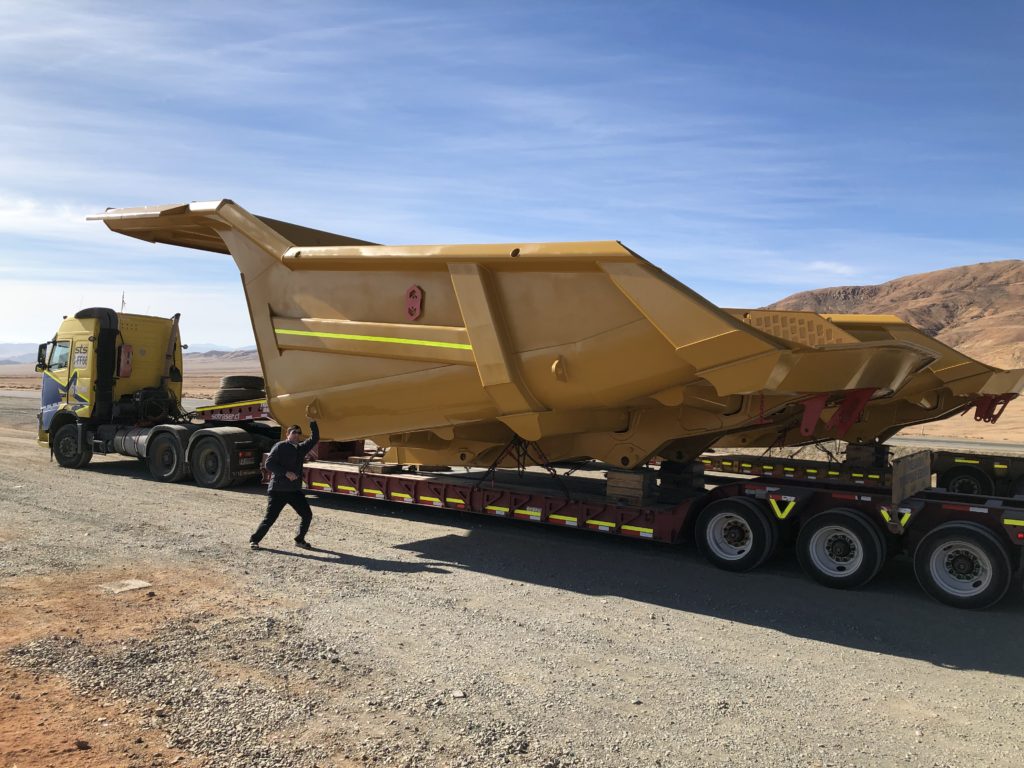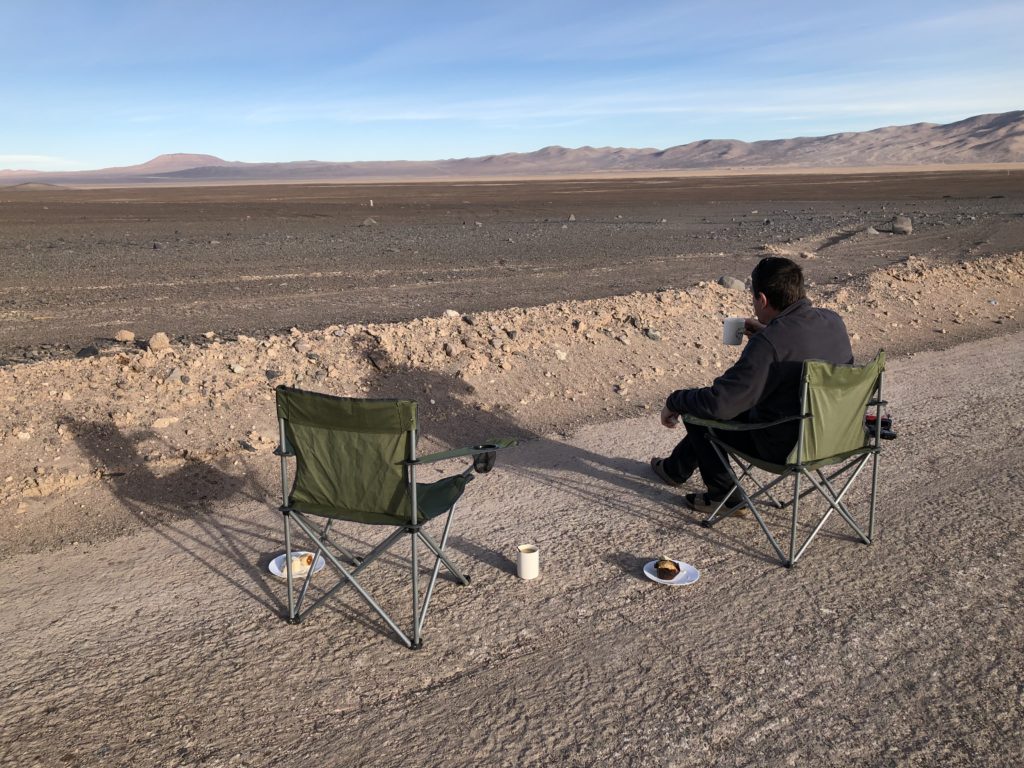 The sun goes down early in July, so once again, we found ourselves driving after dark. Chile is a country that allows you to pull over and park/camp virtually anywhere, but it's difficult when you can't see what's on either side of the road in the pitch dark. We saw a highway sign that said 'Ruins,' so we decided to park near them.
We could see a vague outline of them against the night sky, but we would have to wait until morning until we could really see what they looked like. The night sky in Chile is beautiful—no light pollution, so the stars pop out brilliantly!