I'm teaching in Searcy, Arkansas this week and one of my participants suggested that I should go to the downtown area to see 'Art Alley'… so I did! I was told that the alley is constantly being re-painted, which in essence, creates an ever-changing art display for the public to admire. My favorite painting (pictured below) features a tired-looking woman who just happens to be rocking bright red lipstick and fingernails! The pink background screams of cotton candy and Pepto-Bismol, but yet, it somehow works!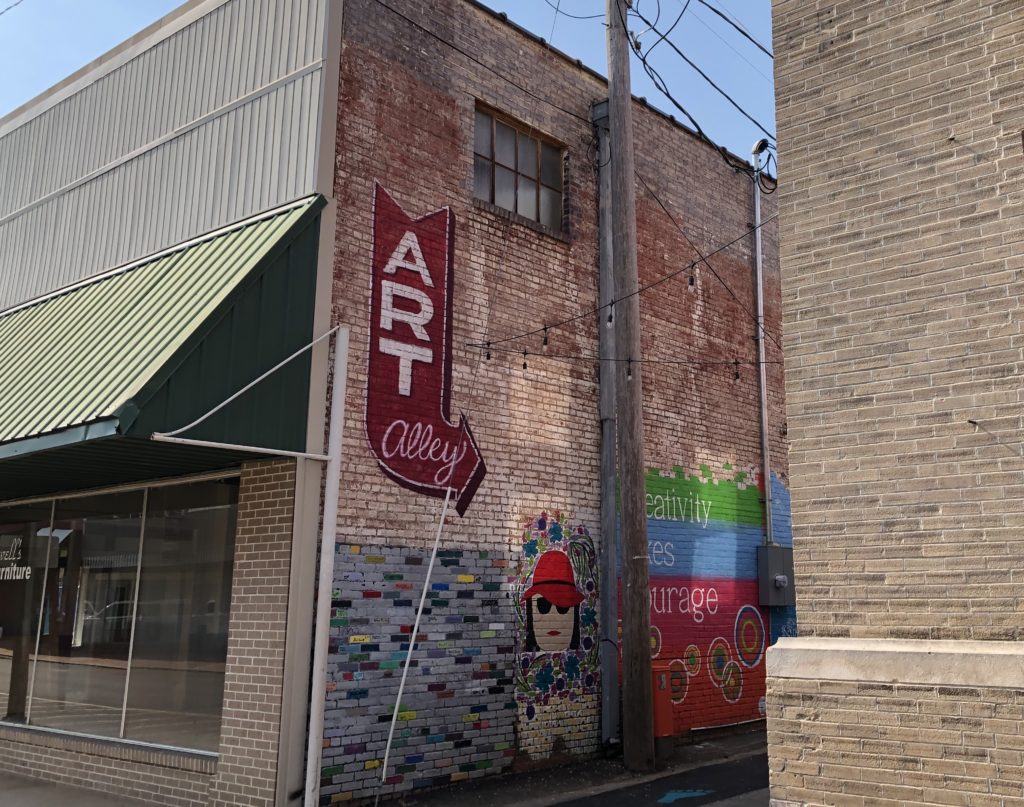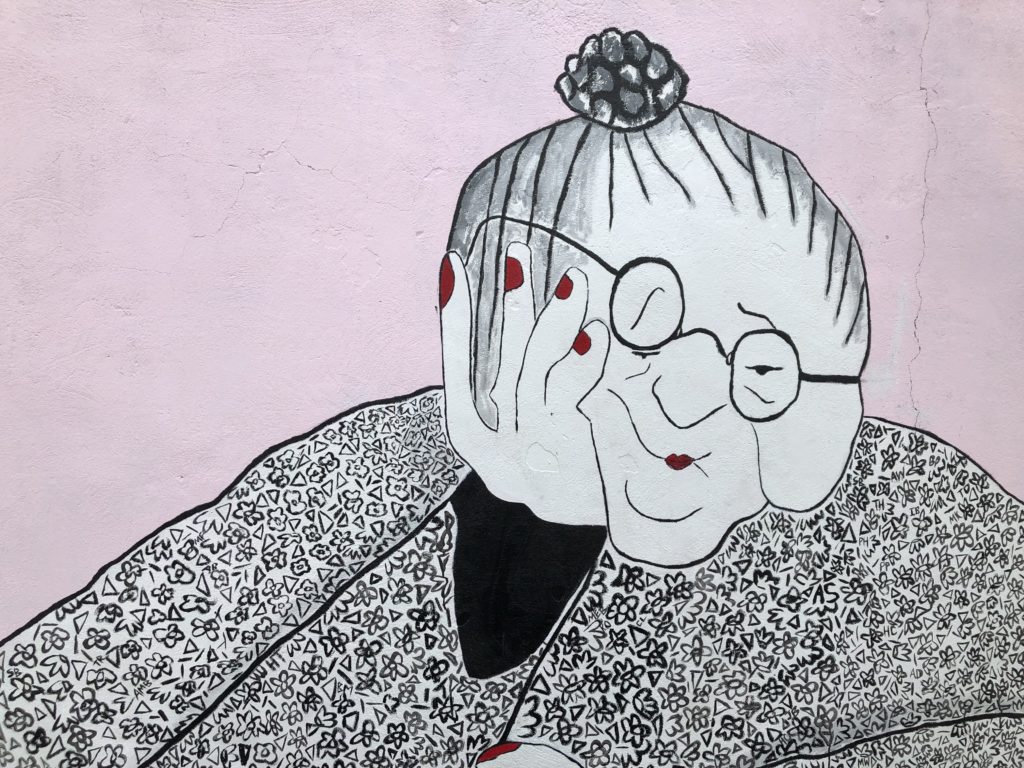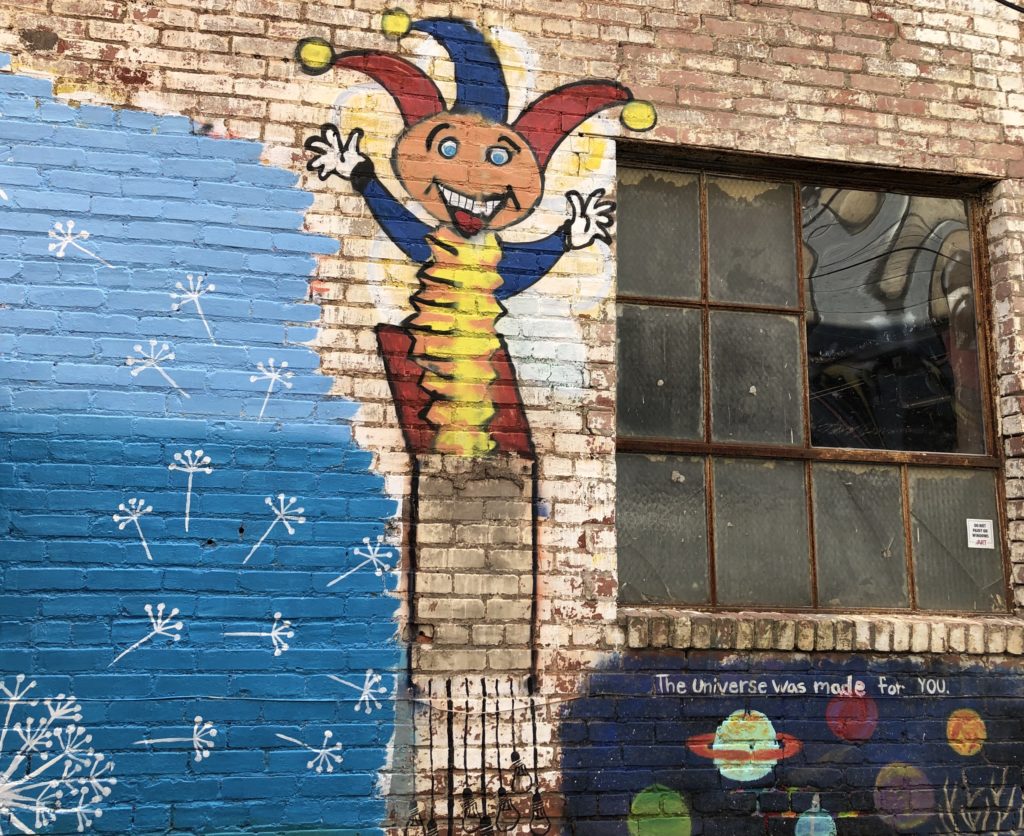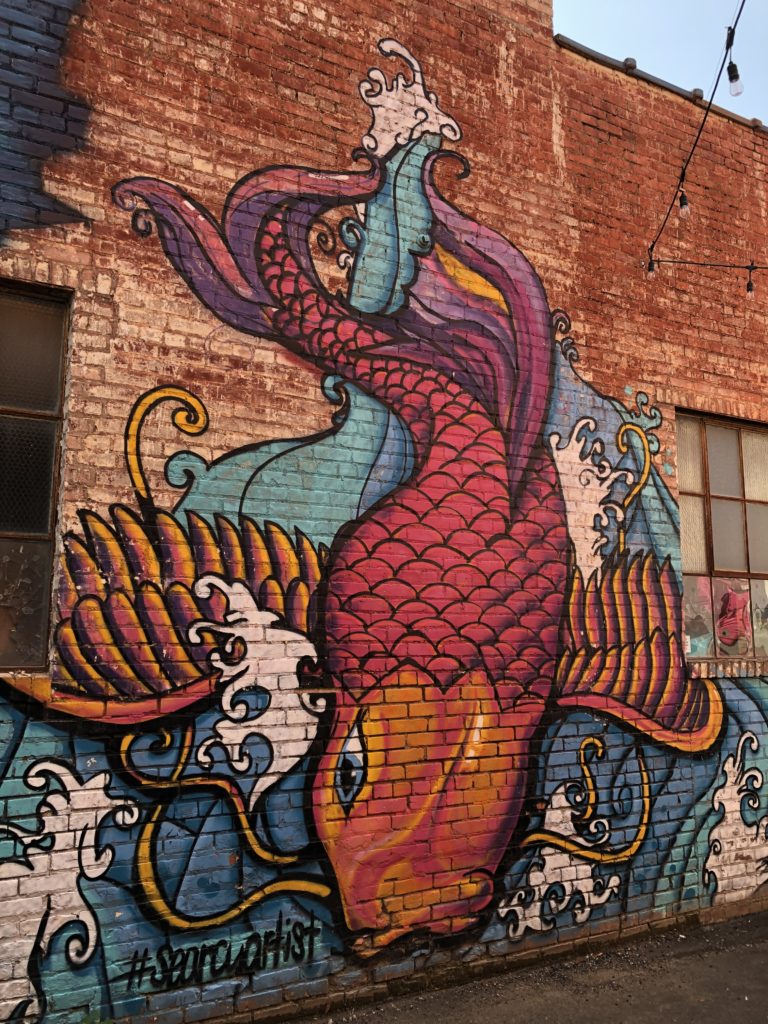 A few more pictures from the downtown area…
After walking around downtown Searcy, and being totally captivated by its charm, I found out that the town will be featured on an upcoming reality show called, 'Small Business Revolution.' The show hosted by Ty Pennington and Amanda Brinkman will air this fall on Hulu. In addition to being featured on the show, the town won $500,000.00, which is earmarked toward the revitalization effort that has already been going on here (Just look at the movie theater pictured above!). Six small businesses have won a $25,000 each (from the total earnings), and they will given marketing advice to help grow their businesses. I feel proud of the town and I've only been here a week!
Check out: Small Business Revolution Video featuring the town of Searcy, Arkansas!