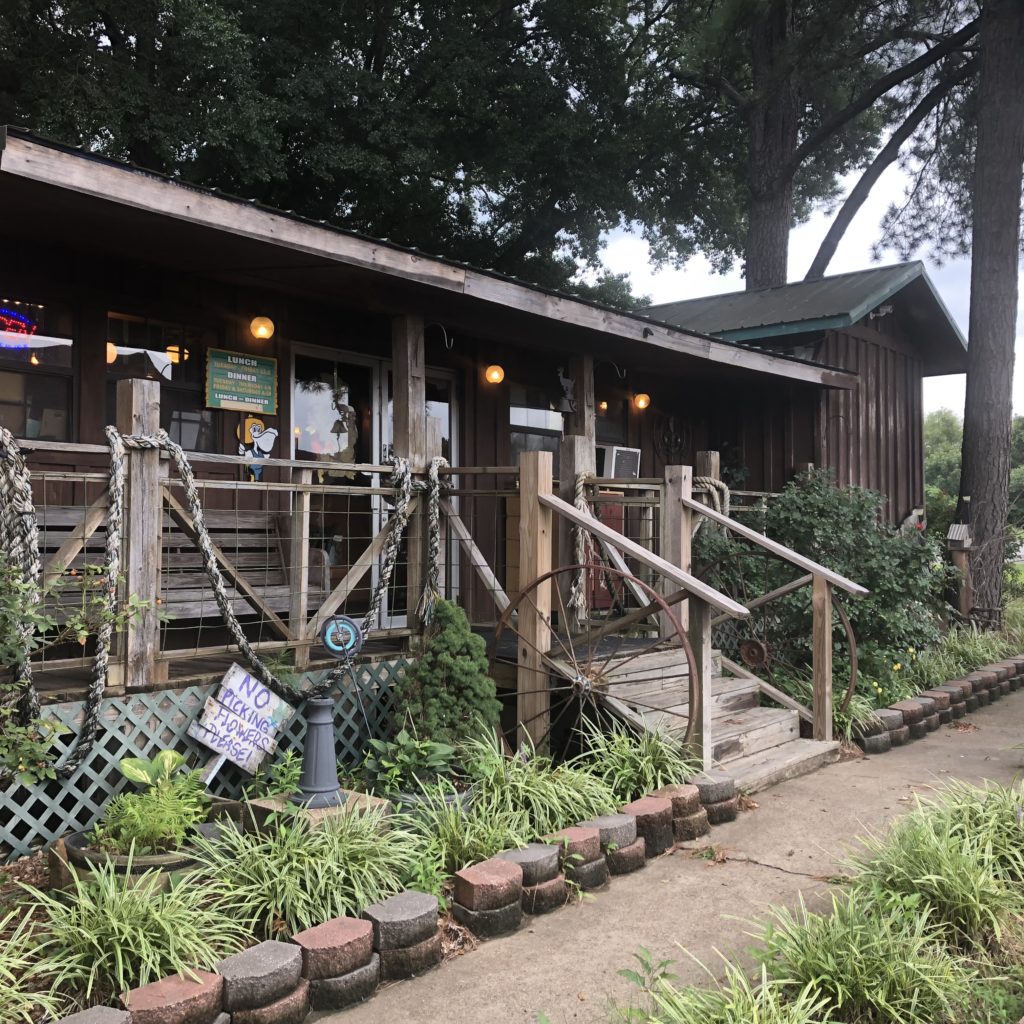 During class on Friday one of my participants told me that there was a local restaurant that I "HAD" to try before leaving the area. I wasn't flying out until the morning, so I took his recommendation and went to 'Who Dat's' in the nearby town of Bald Knob.
The restaurant was decorated with a wide variety of taxidermy (an Elk was staring down at me) and an assortment of funny signs and pictures—think southern kitsch, and you'll probably be able to conjure up an accurate image.
To better understand the restaurant and the food it serves, a quote on the menu reads, "All of our recipes are created by a "Real" Cajun Chef. You don't have to go to Louisiana to get the real deal." Doug Stelly, the owner and chef, hails from Louisiana. He's self-taught and has over fifty years of cooking experience.
The menu was huge with many offerings, but I opted for the 'Bayou Platter' which included a bit of a everything—gumbo, crawfish étouffée, fried catfish, fried shrimp, frog legs, boiled shrimp, stuffed mushrooms, snow crab legs, AND hush puppies. Even for a Northern girl like me—you 'gotta' have hush puppies!
I opted for this platter because of the frog's legs and the crawfish étouffée. I tried frog leg's years ago and I wanted to try them again, but I'd never had étouffée, even though I have heard of it.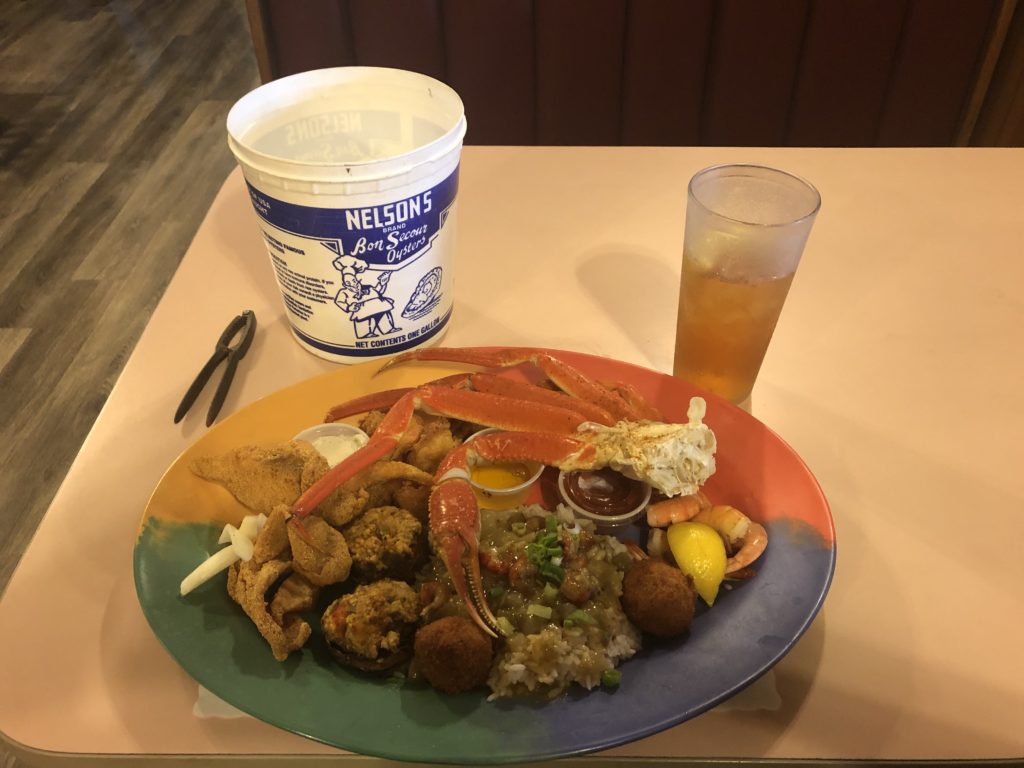 When my meal was brought to the table, I looked at it in stunned silence. There was enough food on the plate for three people! The woman at the next table laughed and said, "It looks good!"
I agreed, "Yes—it does, but I don't even know where to start!
My meal was excellent and I especially enjoyed the frog's legs and the hush puppies.
Would I go back? Absolutely!