Portugal 2019/Part 1–
After the Englischhausen progam finished on Friday, we boarded a bus and headed back to the main train station in Frankfurt. After saying goodbye to everyone, Judy (a lady I met on the program) and I headed off to get a coffee and a dessert. We weren't in any rush because we were both leaving in the morning. I was flying to Portugal, and she was catching a train to Berlin.
I enjoyed having the chance to get to know Judy a bit better. She was one of the Anglo's in the program, and it's always hard for the Anglo's to get to know and spend time with each other during the week, because the primary focus is talking to the students who are there to learn English. However, from our brief time at meals and during our free time in the evenings, I could tell that she was a "good egg!" Judy is originally from Australia, but she now lives in New Zealand, so I guess that makes her a Kwaussie! I've heard they have great hiking trails there–so it sound like a trip needs to be planned!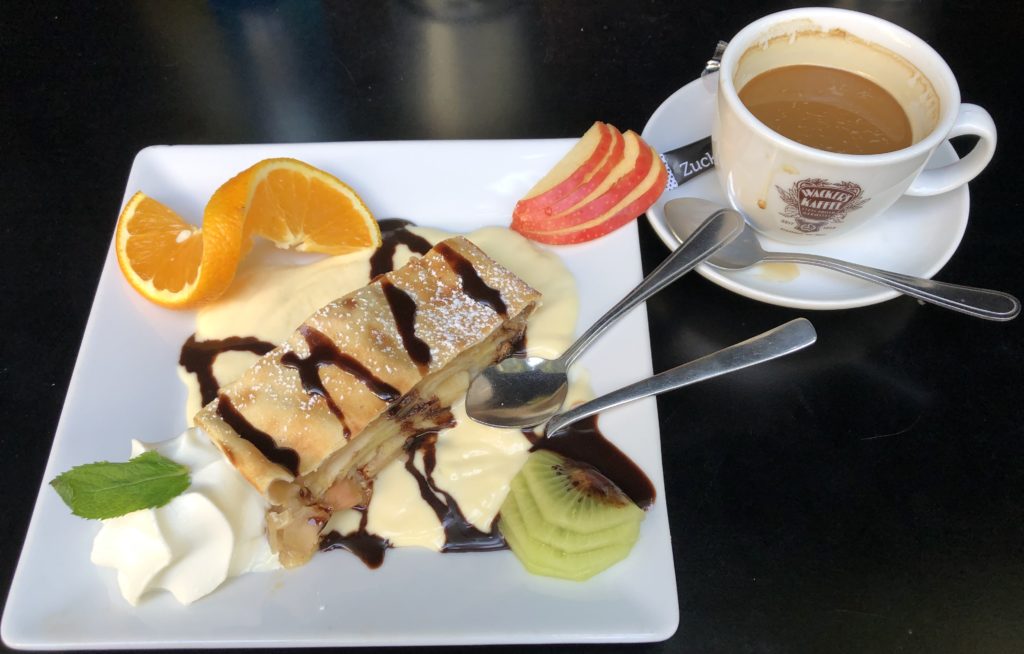 After coffee, I walked back to the train station and I got on a train bound for the airport. My flight was scheduled at 7:10 a.m., so I thought the best plan was to stay at a hotel near the airport. I used my Hilton points and I stayed at the Hilton Garden Inn. From the hotel, I was able to walk to the airport, which was so convenient and hassle-free.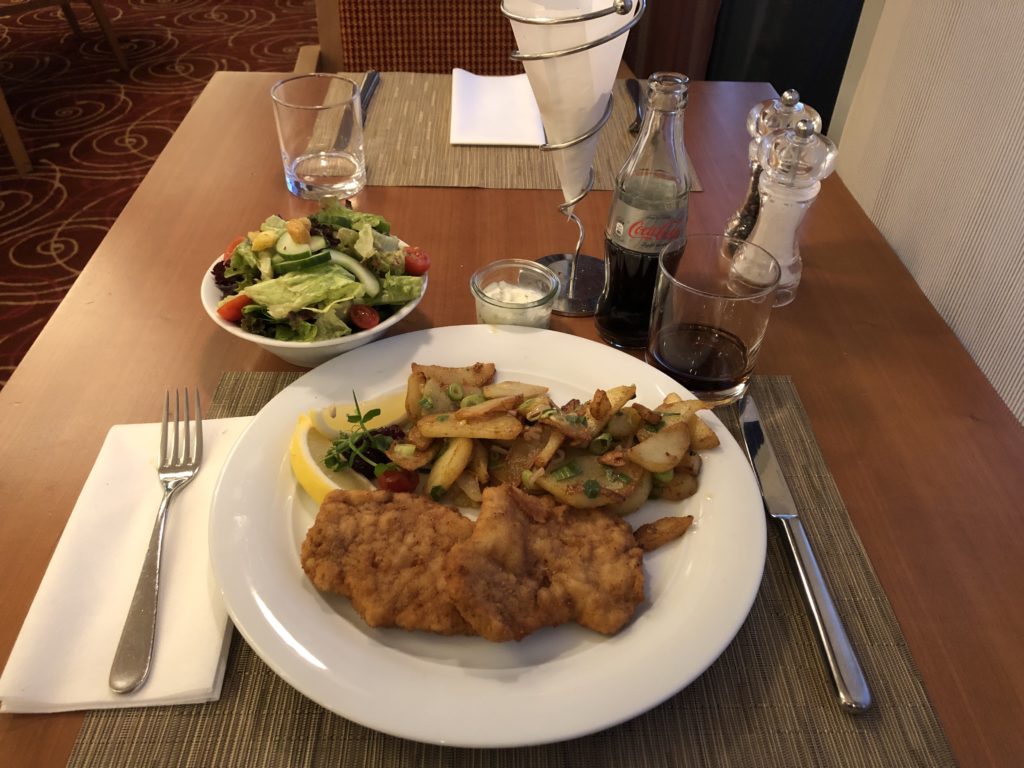 I booked Economy Plus tickets on Ryan Air for my flight, and thank goodness that I did. It not only provided priority seating, but it also allowed for priority check-in and boarding. It was crowded and chaotic in the other lines, but the flight left on time (yeah!)
After arriving in Lisbon, I picked up my luggage and headed out to the front of the airport. I needed to figure out how to get a taxi without knowing how to speak Portuguese. It ended up being an easy process and I arrived at my hotel before I knew it.
Once again, I was staying at the Hilton and using my points (yeah!) I stayed at the DoubleTree by Hilton Lisbon–Fontana Park, and I found the interior of the hotel to be dark, depressing, and a bit creepy…but the hotel staff and breakfast were amazing! Everyone was extremely friendly and helpful, and the breakfast buffet is one of the best I've ever had.
I want you to see what I mean by dark and a bit creepy–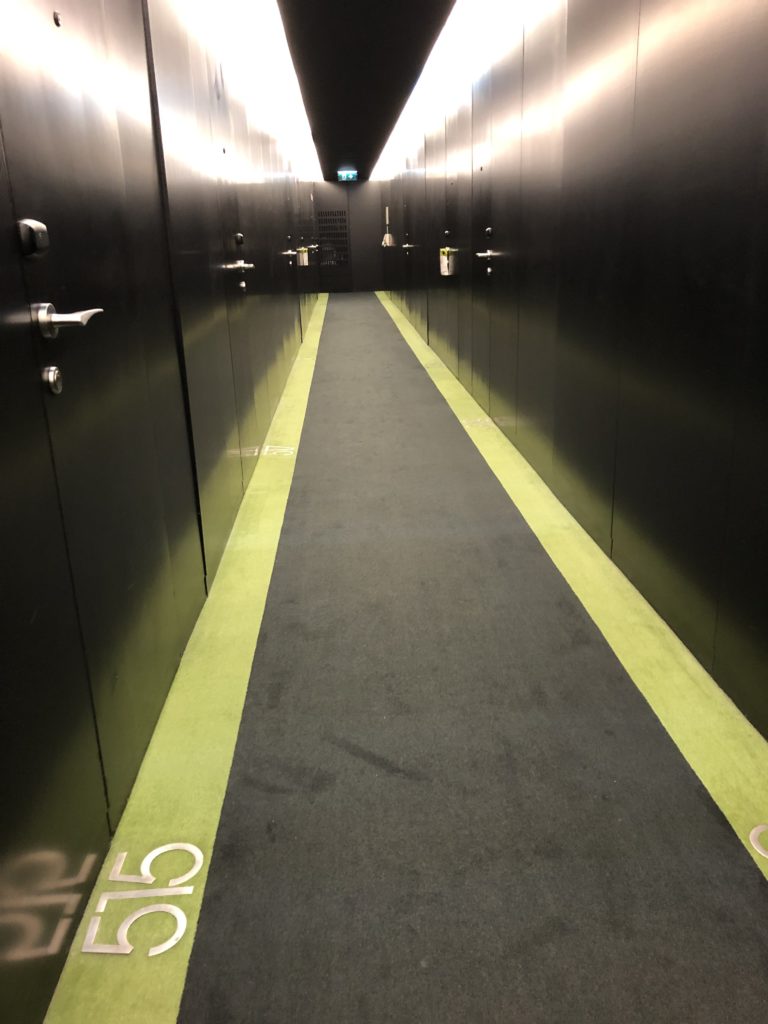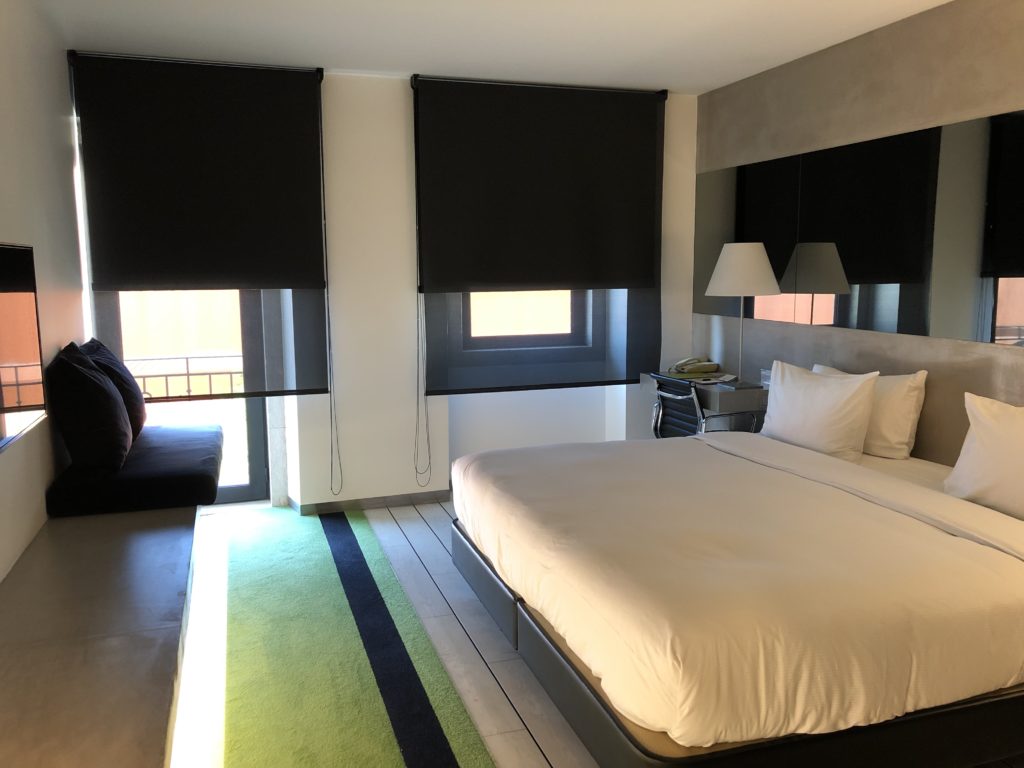 I actually liked my room, but I hated the bathtub/shower! To get into the shower, I had to crawl over the back end of the tub and then step into the tub. Of course, I had to reverse the process when I finished showering. I've never felt overly concerned about slipping and falling in a hotel shower before, but this set-up made me nervous. The back wall of the tub was a window that looked out over the room, so that was kind of cool! All-in-all, the hotel worked out well (other than the long dark hallways and the weird tub), and my hotel was only about a mile from Christina and Sussie's hotel.
I'm looking forward to seeing Portugal (and them)!