Since the house is in such rough shape, we feel like we're camping in it, rather than really living in it. We cleaned out two of the rooms and are using them as our bedrooms. We bought air mattresses, which are surprisingly comfortable, and Pierre also bought German blankets & pillows which are super soft and cozy.
The good news is that we have hot & cold running water and a functioning shower, toilet, and kitchen sink. These fixtures certainly won't be featured in a Home & Garden Magazine highlighting their style and good taste, but at least we have them. We have two burners on the stove that work, so we can heat up a can of soup and the French version of ravioli. We also bought a little grill for the back yard, and Pierre has turned out to be quite the 'Weenie Man.' All-in-all, we've made it work!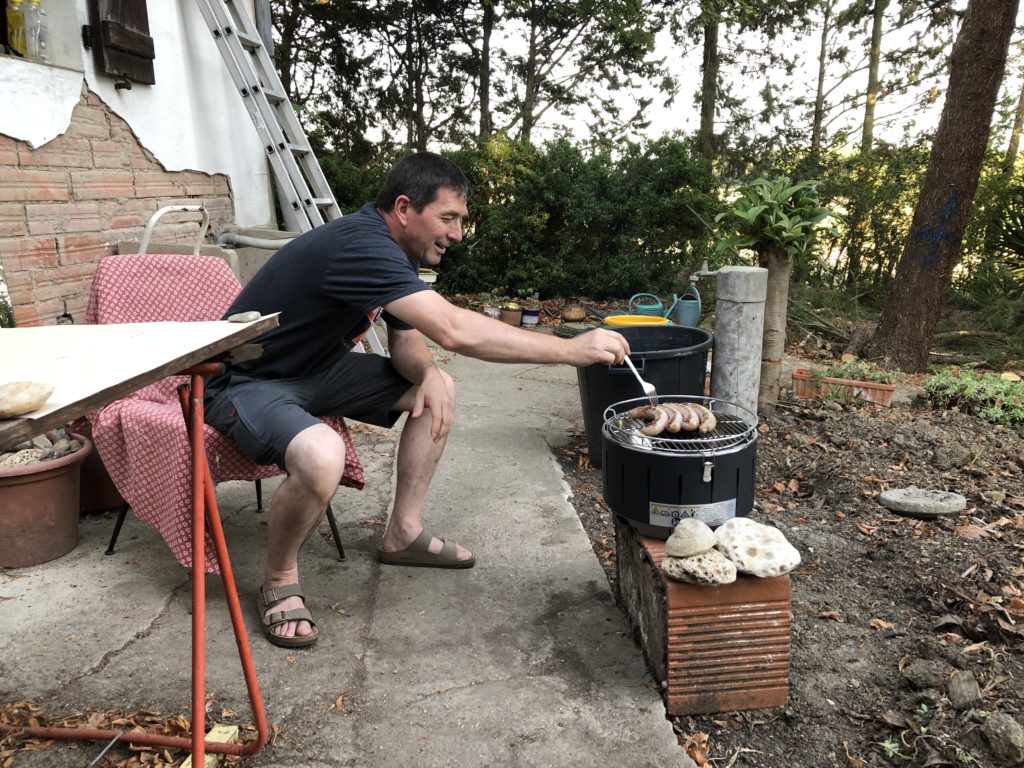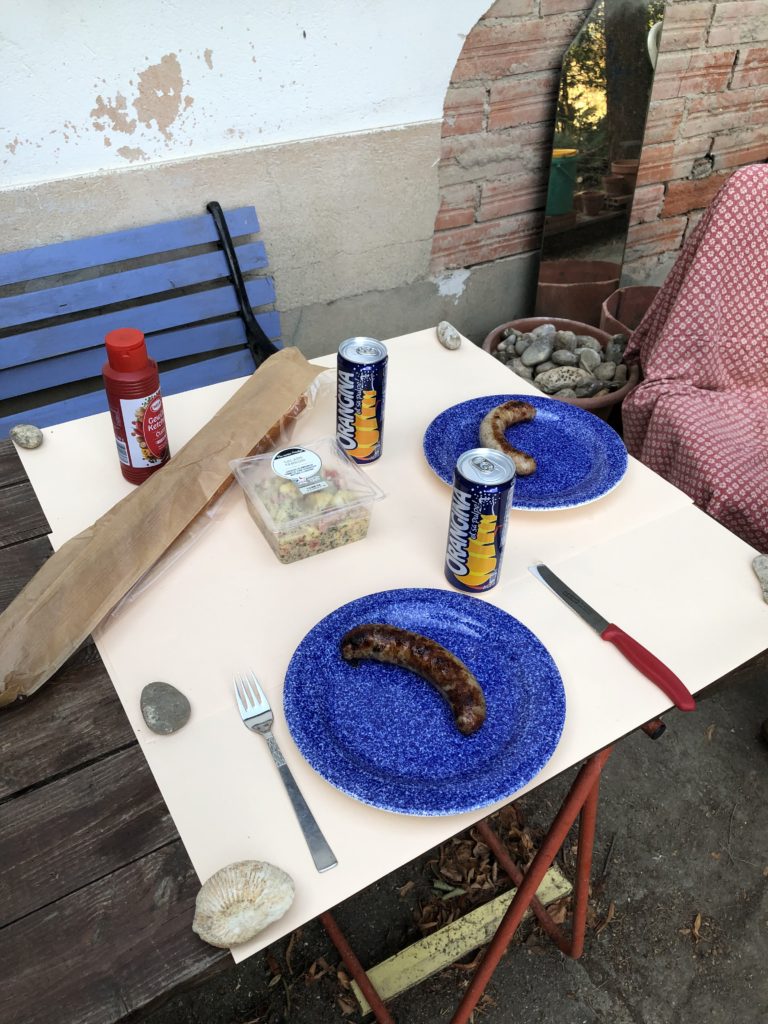 We've started to meet people in the area and they've graciously invited us over to their homes for dinner. The first couple, named Wolfgang and Iris, are German and they've lived in the area for 18 years. They moved here to open a bed and breakfast, and they bought an old farm house. They can host up to 17 guests at one time! Pierre met them when he stayed with them in the spring when came over to meet with the lawyer (called a notary, in France), and to see our house and property for the first time. Wolfgang and Iris are fantastic hosts, and we're looking forward to getting to know them better in the future.
Wolfgang and Iris had invited several other people to the dinner, and one of the guys asked us what brought us to France, and he also wanted to know about our house. We told him that France had essentially 'found us' and then we told him about how we were camping in the house.
He laughed and said, "First it's camping…then in will turn into glamping, and before you know it, you'll be living in France full time and hosting your own dinner parties!"
That sounds good to me!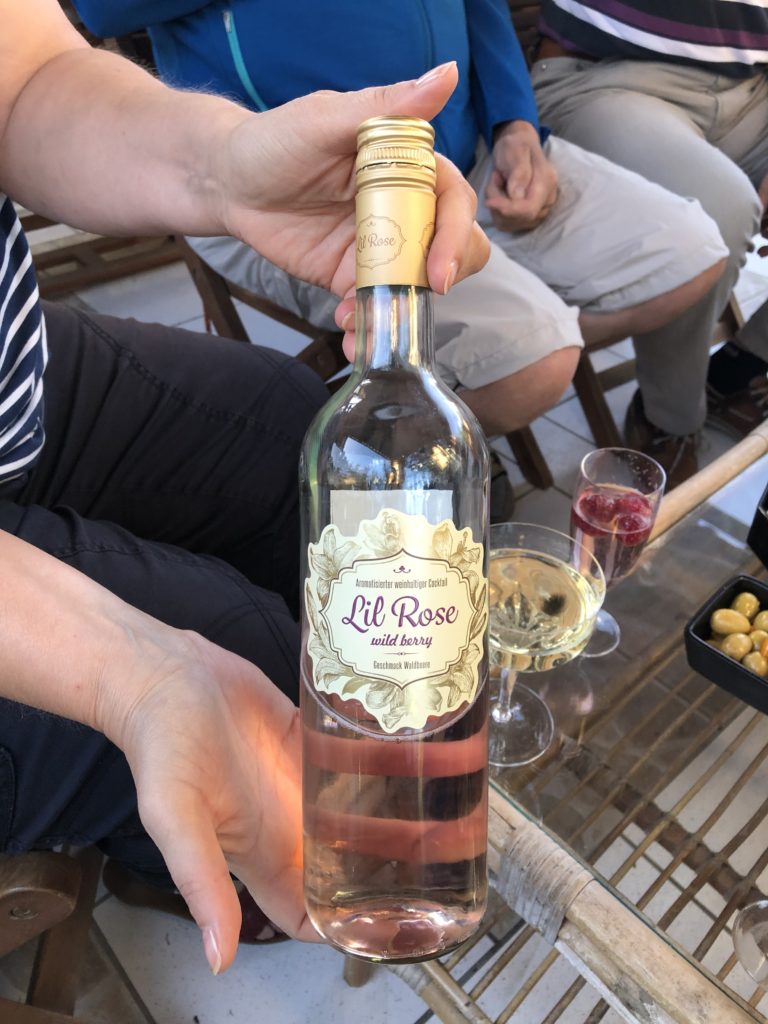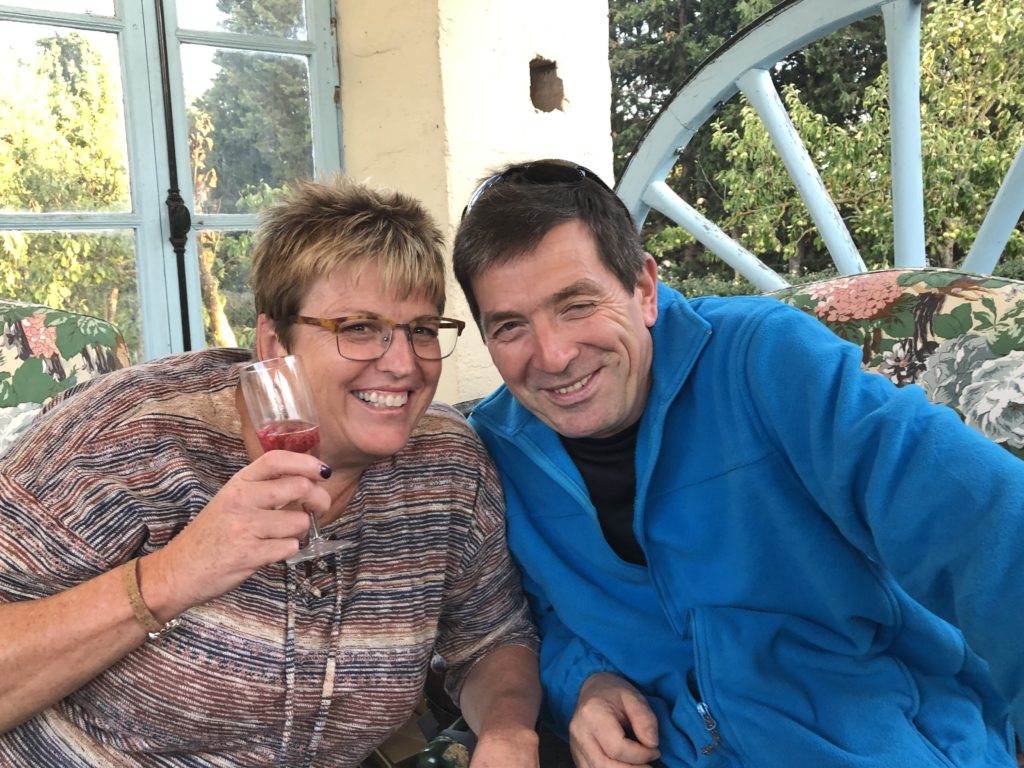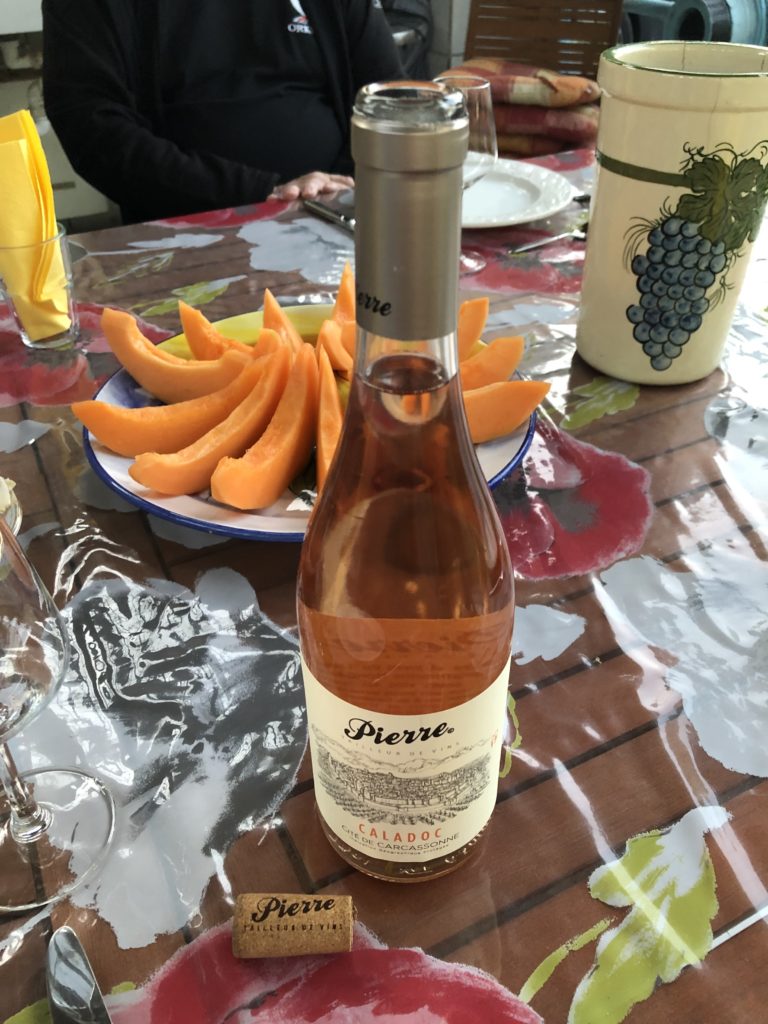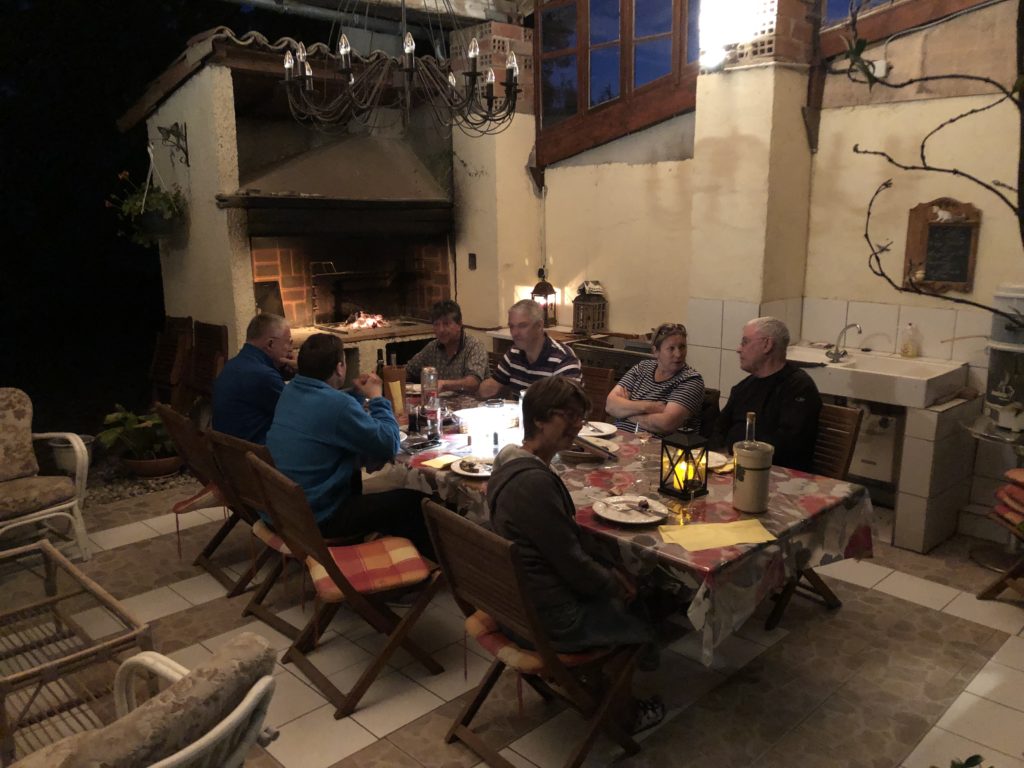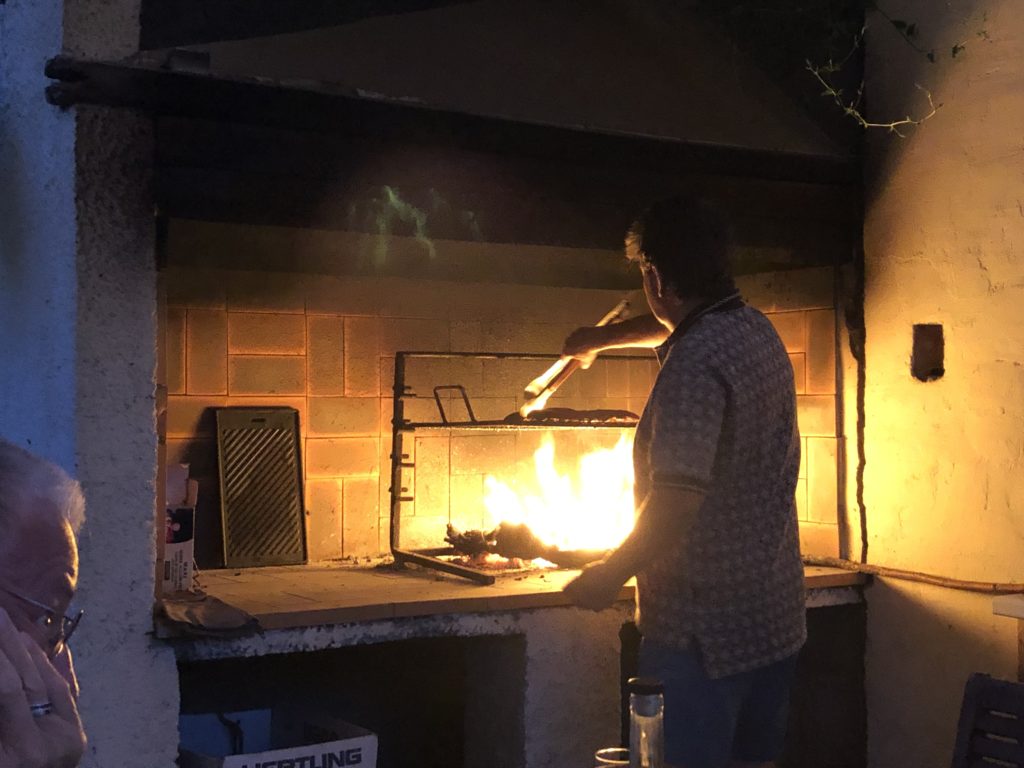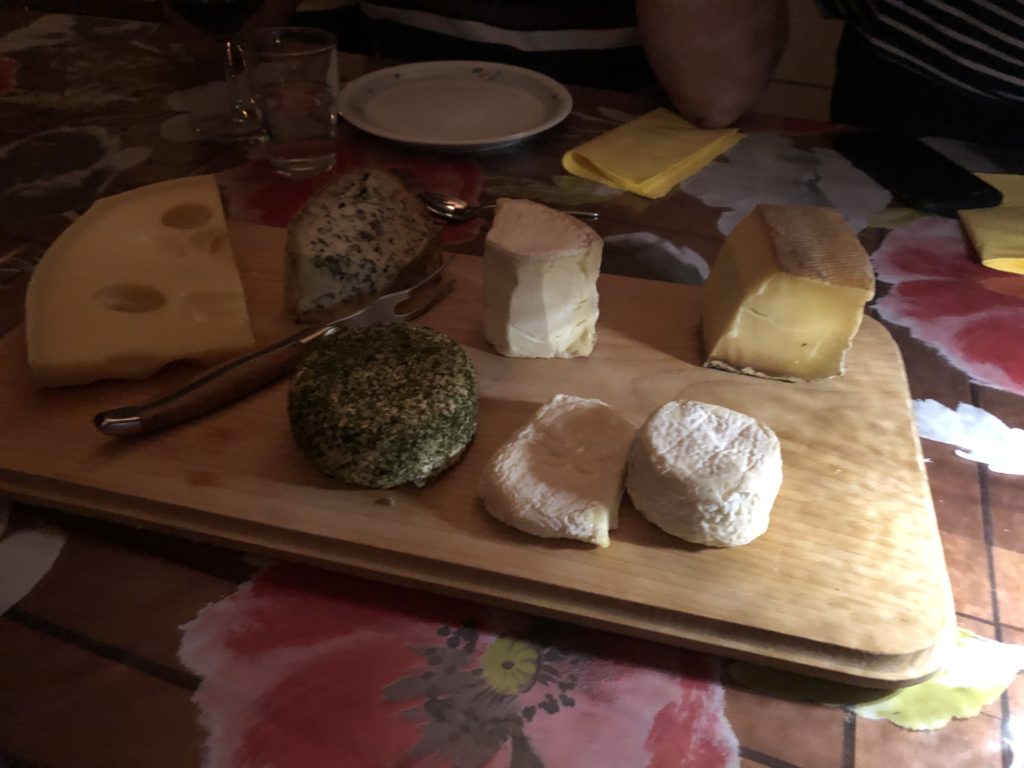 Later in the week, we were invited to Ian and Sue's house for dinner. They are British and have lived in France for slightly over a year, after living and working in the Middle East for fifteen years. They also run a Bed & Breakfast, and Pierre stayed with them in the spring as well. They invited another couple (a Brit & an American) over that night. We talked about the joys and pitfalls of living in France as newbies. They also told us about a group they belong to (I don't remember the name of it), that's like The Welcome Wagon. The group is great for meeting new people, learning French, learning about French customs, etc.
Unfortunately, I didn't take any pictures, but we had a great evening. Lots of laughing, talking, and drinking! We also brought Ian & Sue a bottle of Pierre—we just couldn't resist the humor of it!
If any of you want to visit us in France and we're still in the 'camping phase,' we know two great places where you can stay!