This week, I trained at Saint Andrew's School in Boca Raton, Florida. The temperature was great, fluctuating between the high 70's and the mid-80's. I was able to experience a few beautiful sunny days toward the beginning of the week, but it rained heavily for the remainder of the time that I was there. I'm not complaining, however, because the temperature at home was damp and cold, hovering near the freezing mark. I'll take warm summer-like rain over that—yes, please!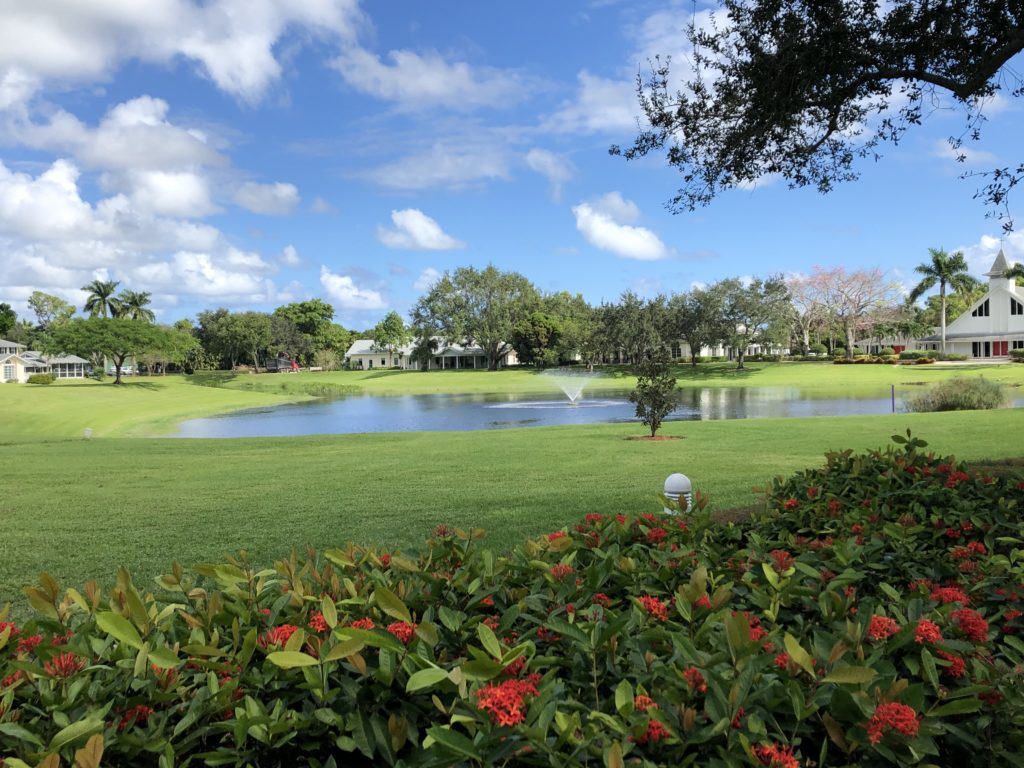 One night, I ate at a place called, '818 Heat: Hot Pot & BBQ.' It was really good. I've had hot pot before, but this was an all-you-can eat place, so it was fun to be able to try small amounts of different things. The first thing that you're asked to do is pick a soup base, and then you need to pick your protein. The vegetables were set out in portions on refrigerated shelves, so I was able to help myself to whatever I wanted to try. The soup base is served in a pot and placed on a warmer built into the table. After the soup base warms up, you add the ingredients as you want, and then eat them when they were cooked. I had fun, but it probably would have been even more enjoyable with a group of friends.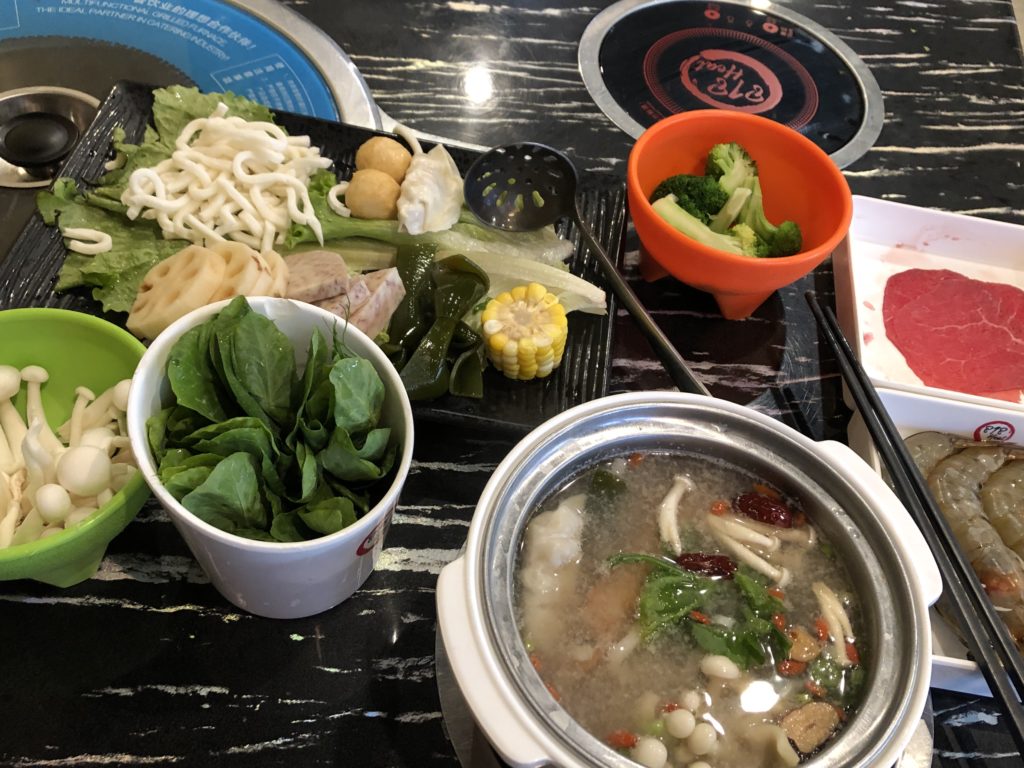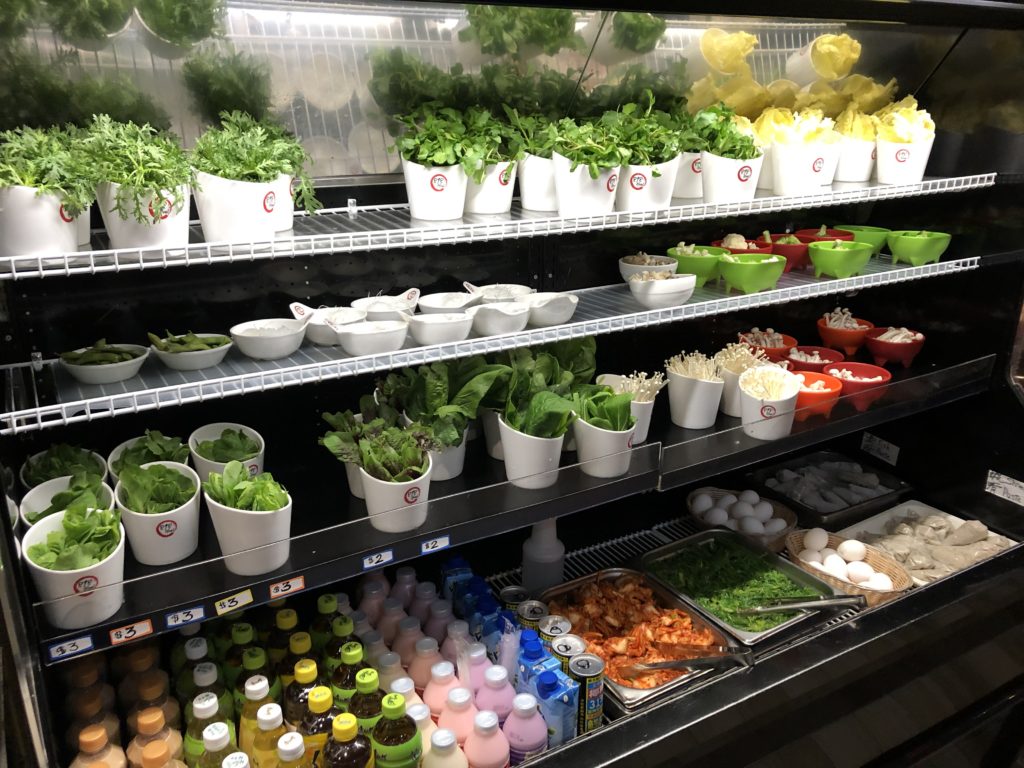 One night during my stay I had dinner at the 'City Fish Market,' which was located right next to my hotel. I ordered a few oysters as an appetizer and I had sea scallops as my main entree.
The oysters were a "sampling," which meant that I could pick a number to try (I picked three), and my waiter selected several different varieties for me to sample. They were presented on a bed of ice, and served with a wedge of lemon and two sauces, one being a traditional cocktail sauce with an extra dollop of horseradish spooned over the top.

I was given two east coast varieties—James River and Bluepoint, and one west coast variety—Kumamoto. All three were delicious, but I need to rave about the Kumamoto. It was smallest of the three, but by far, the most flavorful. 'Kumies' originated in Japan, but are now grown in California and Washington. They are mildly briny and have a sweet, fruity flavor. I could have eaten a plateful of them—I'm going to be on the look out, so I can try them again!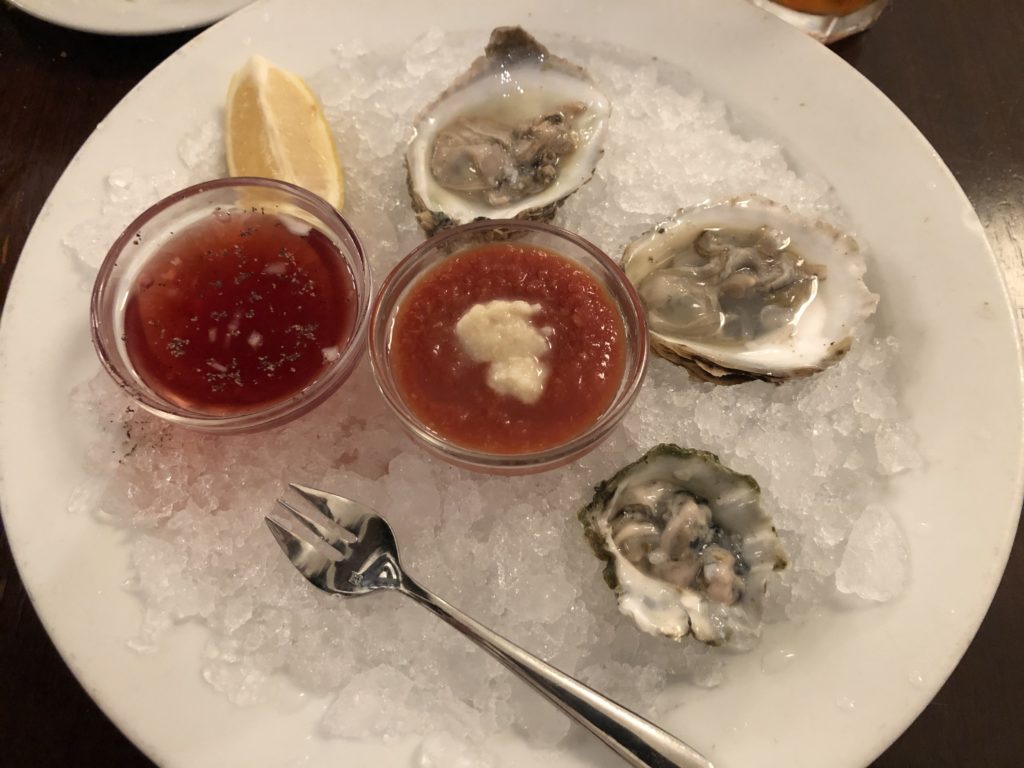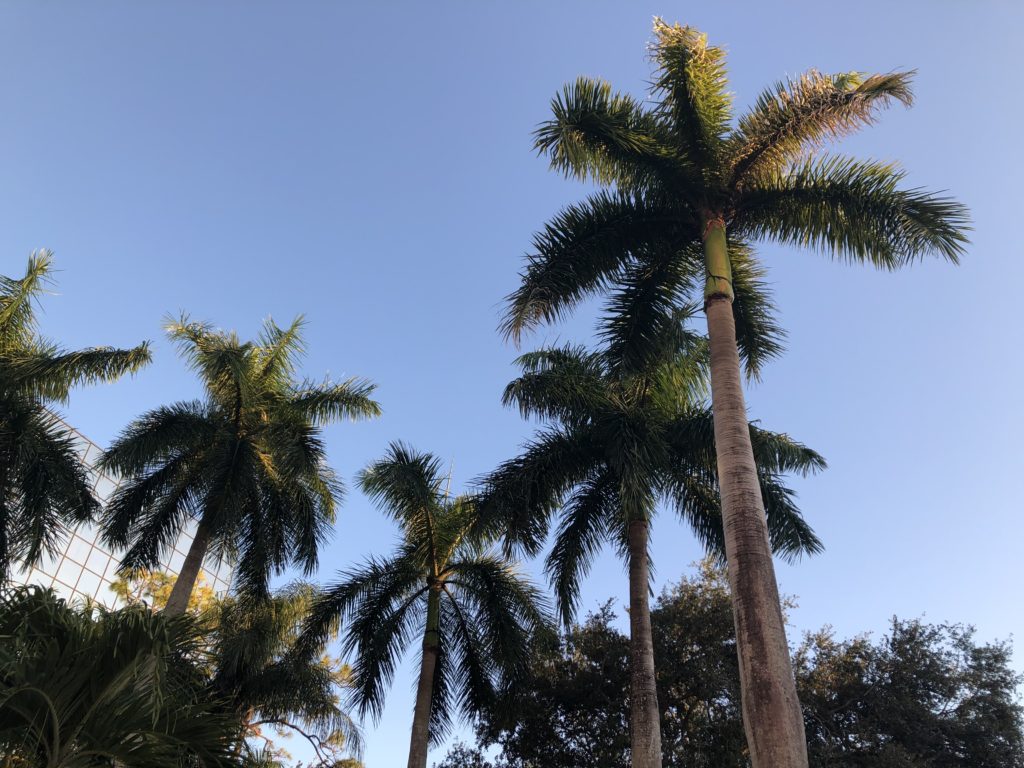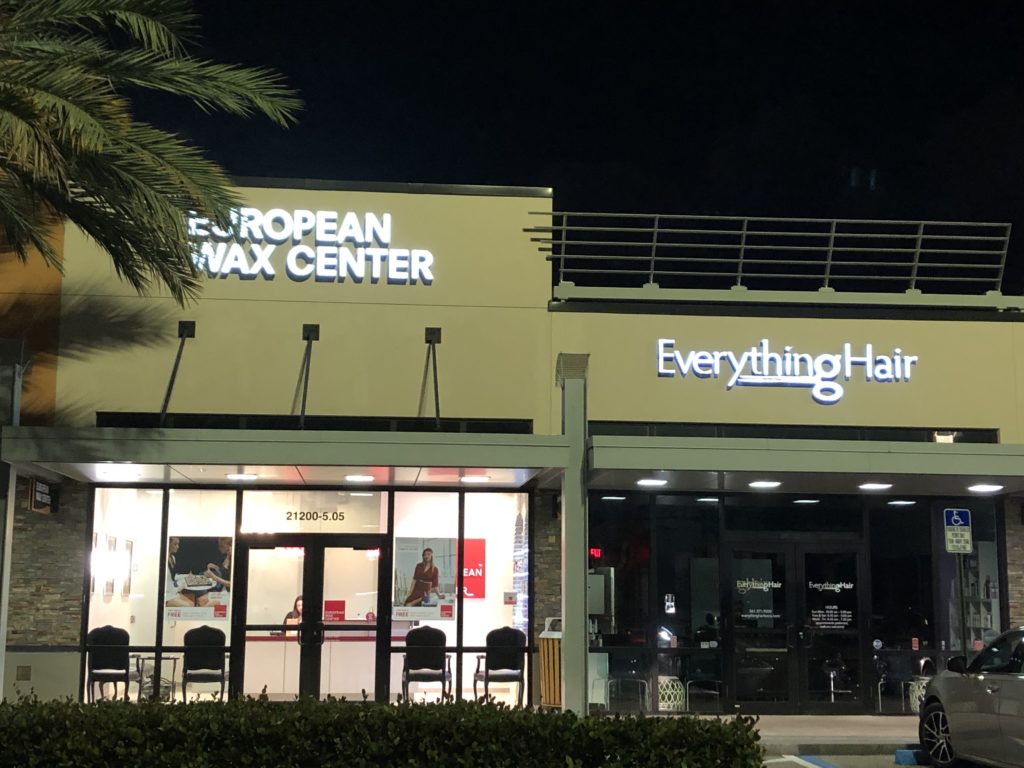 On one of the nights that I was out and about, I noticed these two businesses situated right next to each other, and yup, I did a double take! I suppose both places could be named, 'Everything Hair' if the owner of the 'European Wax Center' had a funny streak. 🤣😂🤣 It cracked me up!