Deadwood, now designated as a National Landmark, began as a gold rush town in late 1800's. Famous for the larger-than-life characters who lived there, like Wyatt Earp, Calamity Jane, and Wild Bill Hickok, Deadwood was also known for it's brothels, gambling halls, and lawlessness. It was a dangerous town where riches could me made (if you could stay alive long enough to enjoy them). To illustrate that point most famously, in the spring of 1876 Wild Bill Hickok was killed when he was shot in the back of the head at point blank range during a poker game in the No. 10 Saloon. Legend has it that when he died he was holding a pair of black aces and a pair of black eights, which later became known as the dead man's hand. He and Calamity Jane are buried side-by-side in the Mount Moriah Cemetery in Deadwood.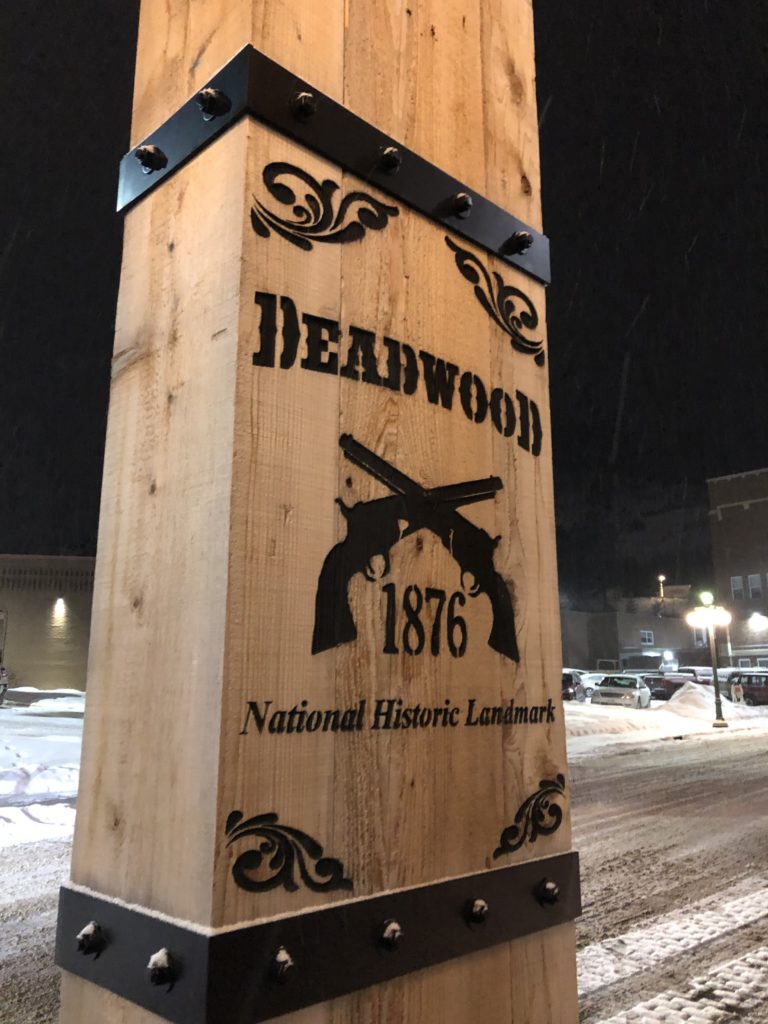 The drive from Mount Rushmore was uneventful, but slow because of the snow. I arrived after sunset, and the town was lit up with Christmas lights and decorations. After checking-in to my hotel, I bundle up and headed into town. The town square had an ice skating rink, a music tent, and crafting tents set up. Nearby a huge Christmas tree was decorated for the holidays, and Christmas music could be heard echoing down the streets. There weren't a lot of people walking around, but enough to make it feel festive and alive. I loved the old buildings, but it's a bit sad that most of them are filled with tourist tchotchkes!
Prior to leaving on my trip, I asked one of the women at work to write down a few ideas of things to do and see while I was in Deadwood. I wasn't sure what time I was going to arrive, so I wanted to have plenty of ideas.
She wrote this list on a sticky note–
Go to–

Pam's Purple Door

The Pink Door

Madame Peacock's

*Then walk the streets
After reading it over, I looked up and asked with smile, "What kind of girl do you think I am?" We both had a good laugh at her suggestions! I later found out that Madame Peacock's is really called, Madame Peacock's Beer & Bling! It's a gift store, but it was closed when I was out 'walking the streets,' so I didn't have the opportunity to check it out.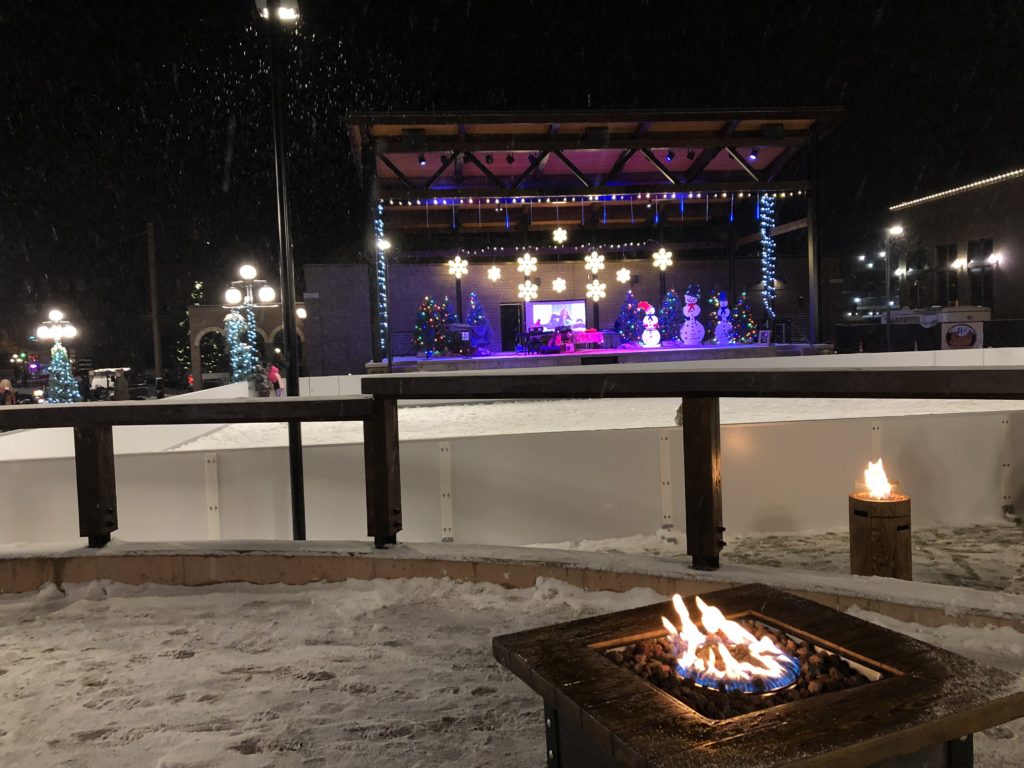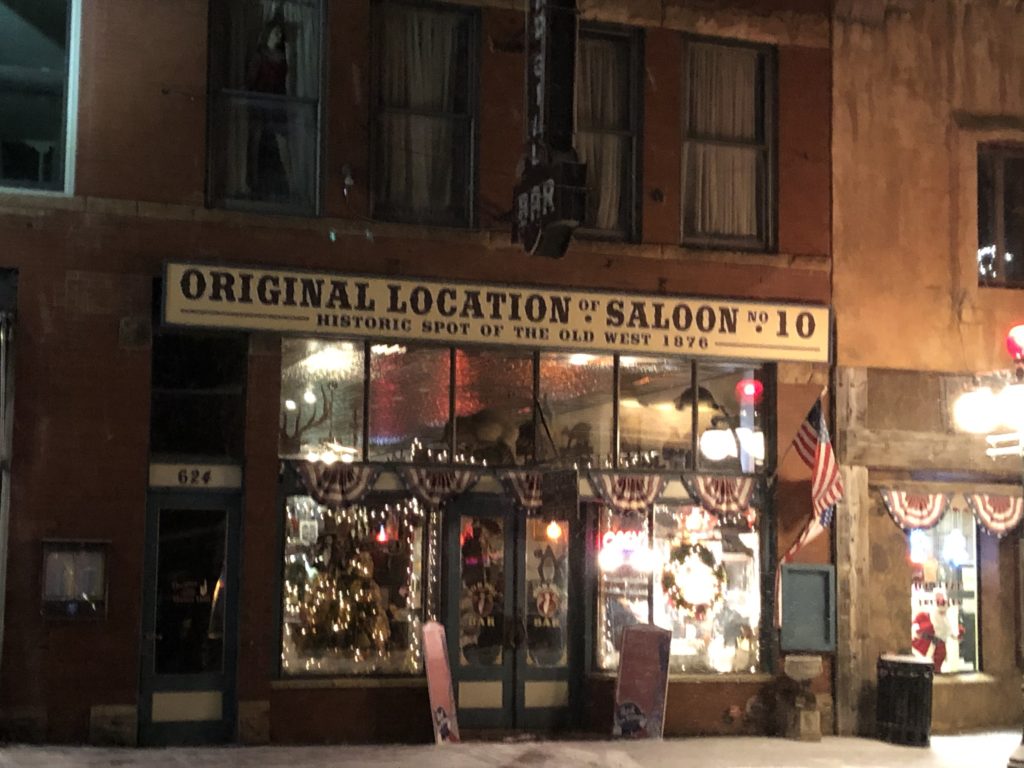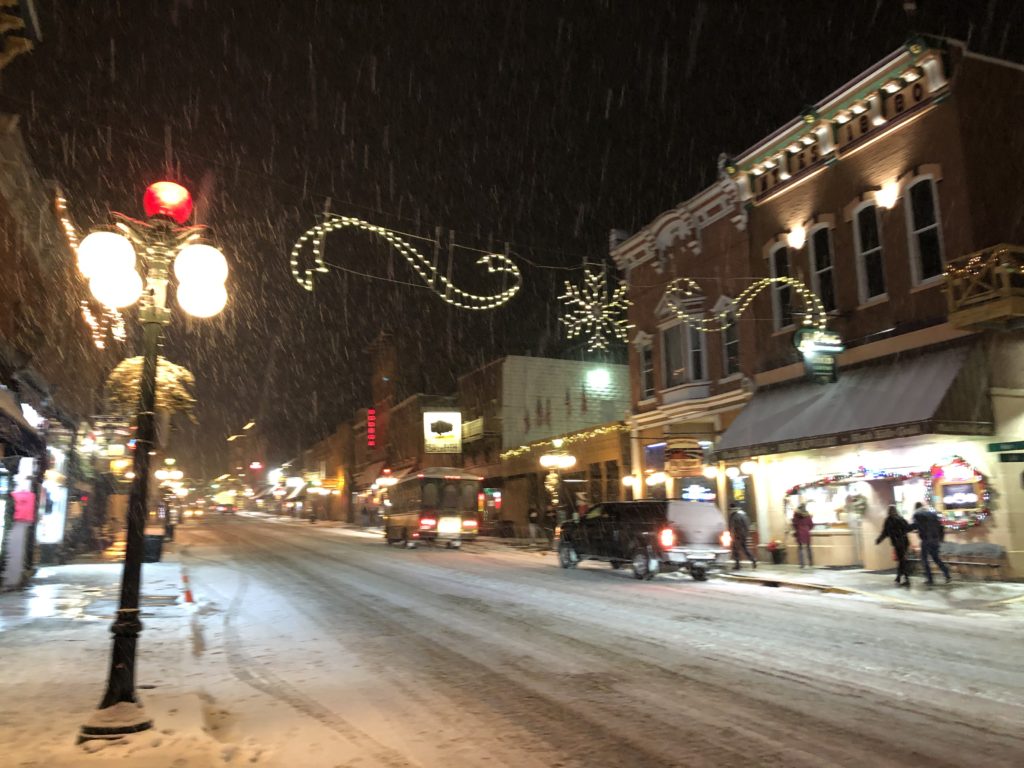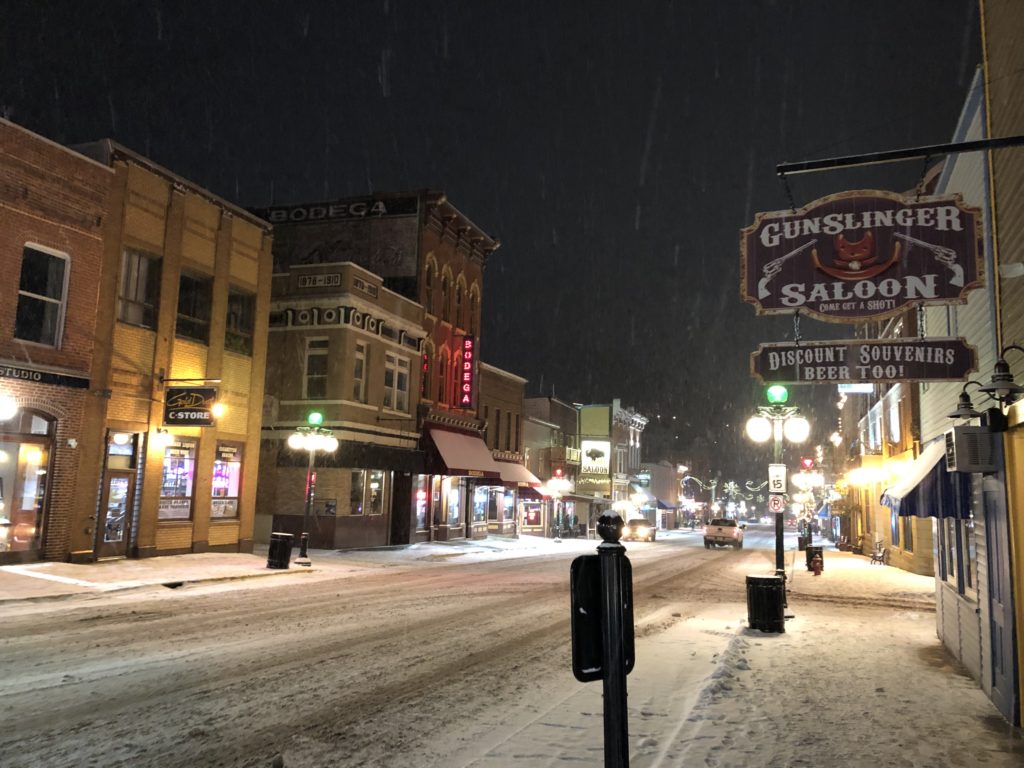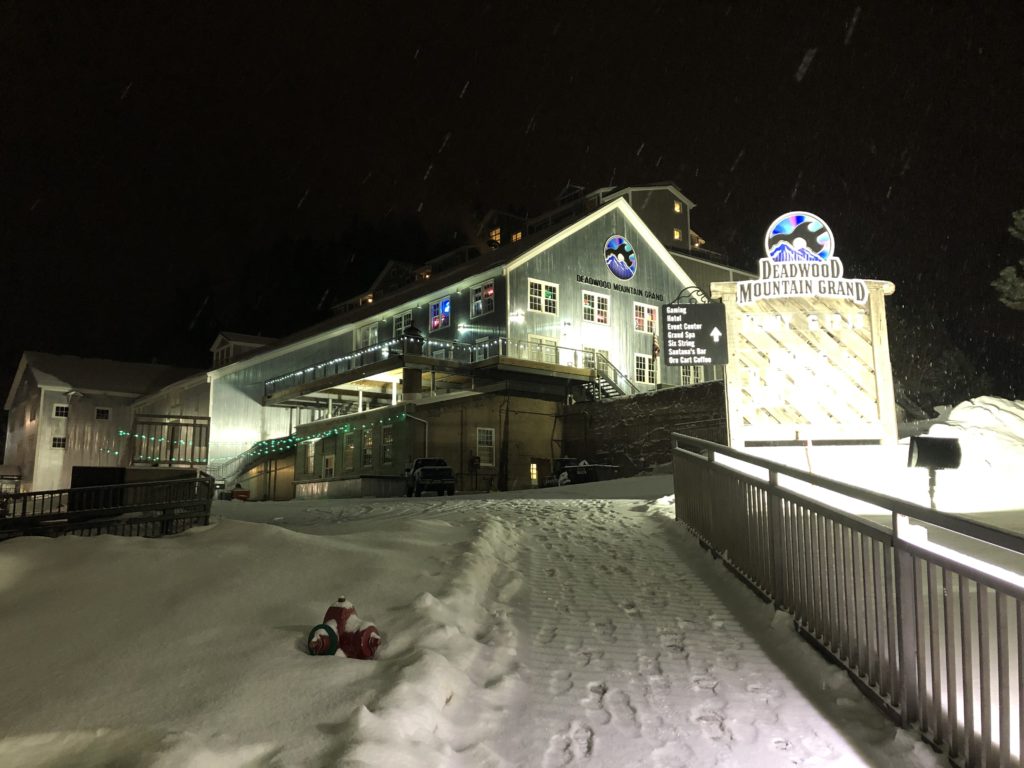 For dinner, I ordered a bison & elk burger with spicy buffalo tater tots on the side, and when I couldn't decide which local beer to order, the waitress brought out three for me to try. In the picture below, the dark one on the far right was called, Buffalo Snot! It was good and it's made by the Mount Rushmore Brewing Company.