Several years ago, my friend, Tom, and I biked the entire length of the C&O Canal, which runs 184 1/2 miles from Georgetown (Washington, D.C.) and Cumberland, Maryland. We had a lot of fun and we enjoyed the conquest, but we were left with one disappointment…there wasn't a 1/2 way marker along the trail. I know it sounds a bit crazy, but we were really bummed. Many long distance trails have 1/2 way markers and we wondered why this one didn't.
We're both members of the C&O Canal association and we have volunteered for years as 'Level Walkers,' which is a fancy way of saying that we were assigned to a section of the canal towpath to pick up trash. Tom eventually became involved in the leadership side of the Canal Association. In one of the meetings, Tom brought up the idea of installing a midway point marker. His idea was met with enthusiasm, but it was explained that since the C&O Canal was park of the National Parks system, it could be a long, drawn out process to get the marker installed. Additionally, the marker would look like the other mileage markers on the trail. In other words, no bells and whistles! We were okay with that, we were just happy that his idea was being considered. In the end, they were right, it took time and it was plain, but it was finally installed during the summer of 2019.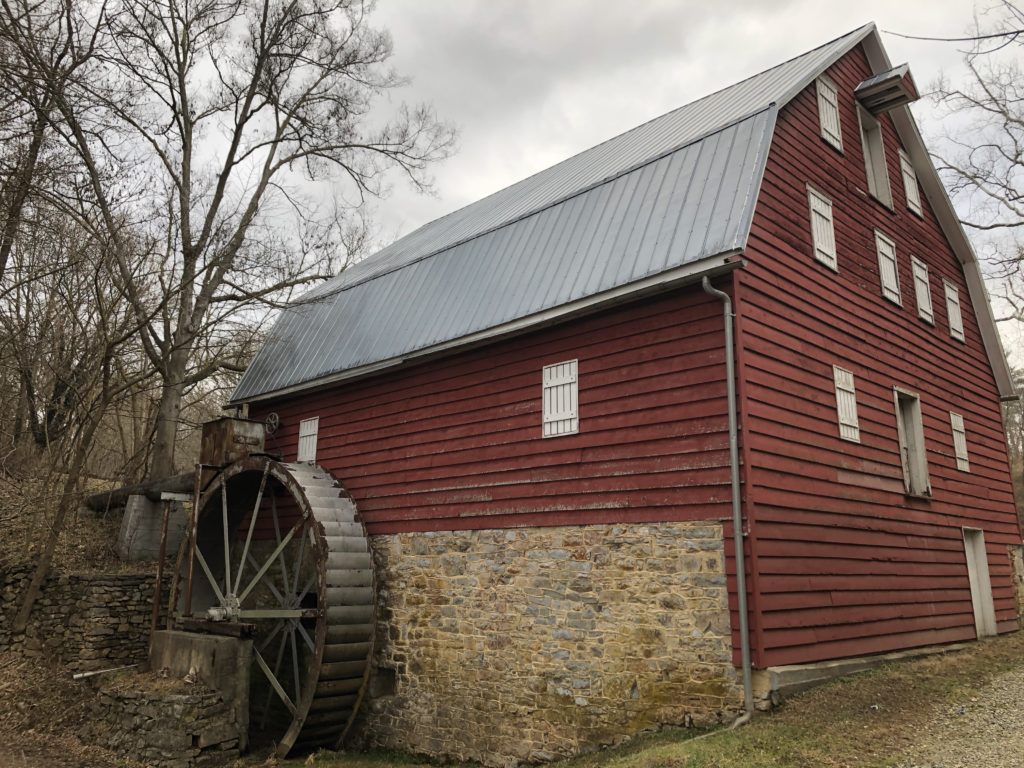 We set out from McMahon's Mill and took a right on the canal trail, paralleling the river. The weather was overcast creating an almost mystical quality on the water and the surrounding area.