I just finished Week 2 of my walking challenge, which I've nicknamed, 'My Coronavirus Camino.' The rules are simple, I'm going to walk every day for a minimum of two miles until I reach 500 miles. This 'magic number' is the length of the Camino Frances in France/Spain.
3/26/2020–6.57 miles
3/27/2020–4.27 miles
3/28/2020–6.69 miles
3/29/2020–5.27 miles
3/30/2020–2.0 miles
3/31/2020–6.47 miles
4/1/2020–10.06 miles
Total for the Week--41.33 miles 
Total for 'My Coronavirus Camino'---73.27 miles
Check out week one here!                                                                                                                                               
3/26/2020–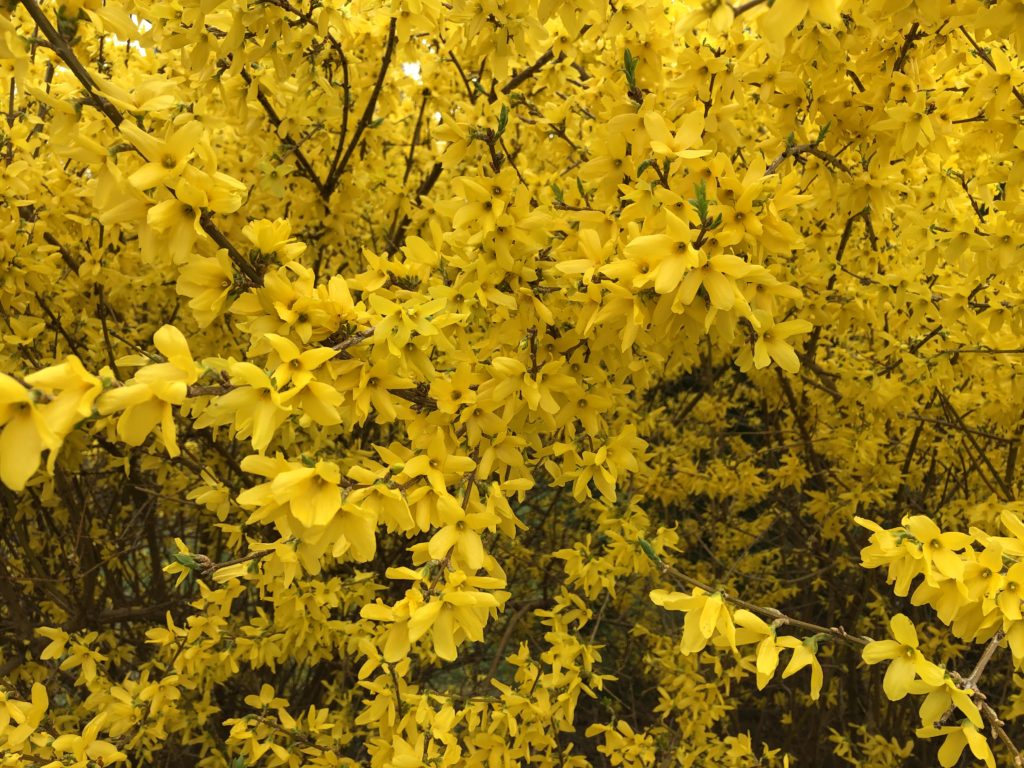 Today's walk was an interesting one. I walked over to my son's house, then he walked with me to Debbie's house. He walked back home and I walked around Debbie's neighborhood while I waited for her to finish an online meeting for work. When she joined me, we walked back toward my house, and when I felt like I had walked enough, I headed home and she continued on her own to get her full walk in. It worked out so well, and I was able to spend time with both of them!
3/27/2020–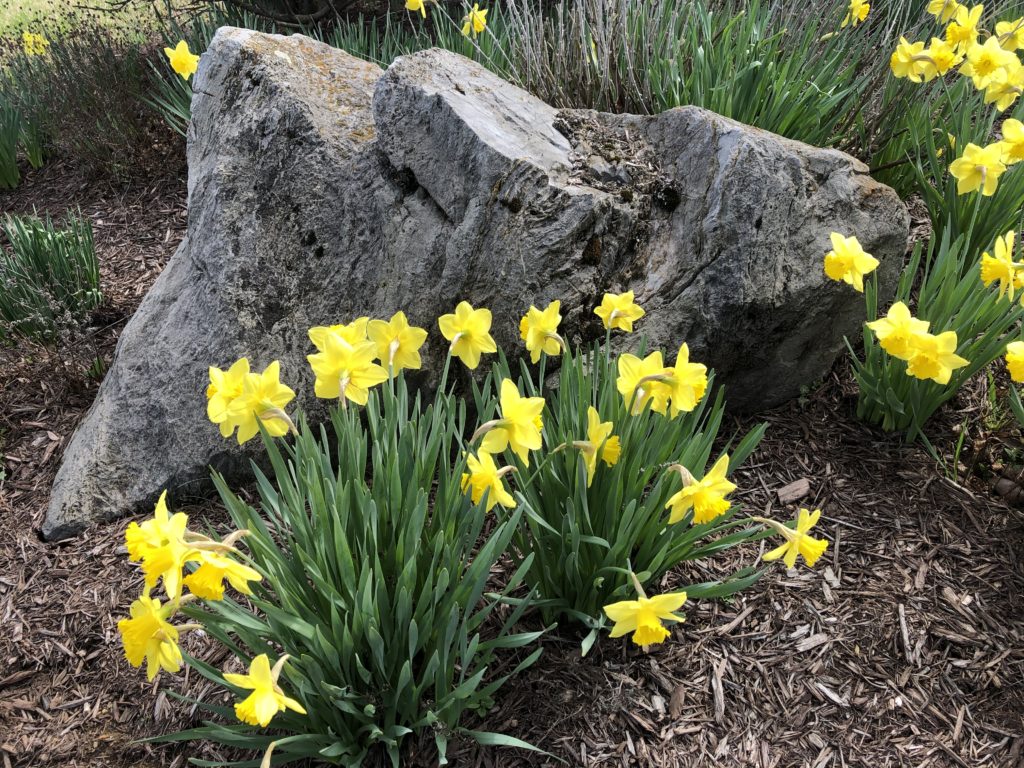 I slept in very late this morning, and I didn't feel very well when I got up–just sinus stuff, but it had a vise-like grip on my head. Several hours later, when I started to feel better, I asked Pierre if he wanted to walk with me. Walking, in his opinion is boring, so he rarely agrees to go…so I was totally surprised when he said yes.
We headed over to Poor House Farm with the goal of walking for about two miles. Right about at the 1-mile mark, we rounded the edge of a field and saw two unleashed dogs bounding towards us. The owner, trying to catch up, yelled, "Don't worry they're friendly!"
Friendly or not, it never feels good to have two unknown dogs running straight at you, so we stopped walking and waited for them to approach. The dogs were indeed friendly, and as I reached down to pat the smaller of the two, the bigger dog stopped abruptly in front of Pierre. Just as Pierre reached out to pat the dog's head, it threw up on his shoe.
Just at that moment, the owner caught up to his dogs. He looked down at Pierre's feet and said, "I'm sorry…he tends to throw up after drinking from the stream and running around."
The look on Pierre's face was hysterical, but I tried desperately to hold back my laugh because I knew that he was annoyed, and rightfully so! He spent the next twenty minutes trying to shake his sneaker clean. Of course, I wanted to laugh each time he wiped his sneaker in the grass or shook his foot, but I held it in. He finally pointed to a sign that said that dogs must be kept on a leash, and we both burst out laughing! I know he wasn't happy about it, but he was a good sport. Did that dog seriously have to vomit on his shoe the first time that Pierre had agreed to walk with me in ages? I guess the joke was on me!
Later in the afternoon, I headed out for another walk. At one point, I noticed a woman in a wheelchair on the other side of the road waving frantically at me. I recognized her, as I had seen her several times asking for money at various street corners in town. I removed my earphones and asked if she needed help. She replied, "Are you going to Family Dollar?"
"No," I yelled over the din of the traffic crossing between us.
"Good…don't! There's a black man there who has long black hair, and he'll rob you blind. He's also kidnapped two children," she yelled back over to me.
Not knowing what to say, I replied, "Thanks for letting me know! Have a nice day!" She gave me a funny look before rolling away in the opposite direction.
You can't make stuff like this up, and thinking back, I'm incredulous over my response! Oh boy, is that really what I said? Yup…that's what I said. What can I say, she completely caught me off guard!
3/28/2020–
These little frogs tucked away in a garden that I walked past made smile! Today was gray and rainy–thank goodness for all of the flowers and the flowering trees!
3/29/2020–
Today I walked by myself, and then I met Debbie later in the afternoon for another walk. We decided to walk on the Jail Trail, which for those of you wondering, is a trail in our town where the trail head parking lot is next to the county jail…hence the nickname! The trail parallels route 9, and the cacophony of the traffic rushing by makes conversation a bit difficult at times. Debbie and I were trying to keep a good bit of distance between ourselves and were conversing at a near yell.
A car zoomed past on the road and wildly start beeping their horn. We looked up to see a woman hanging half of her body out of the passenger side window. She waved her arms and yelled, "Six feet ladies….SIX FEET!"
I said to Debbie jokingly, "I wanted to yell back to tell her that we were llama distance away from each other!"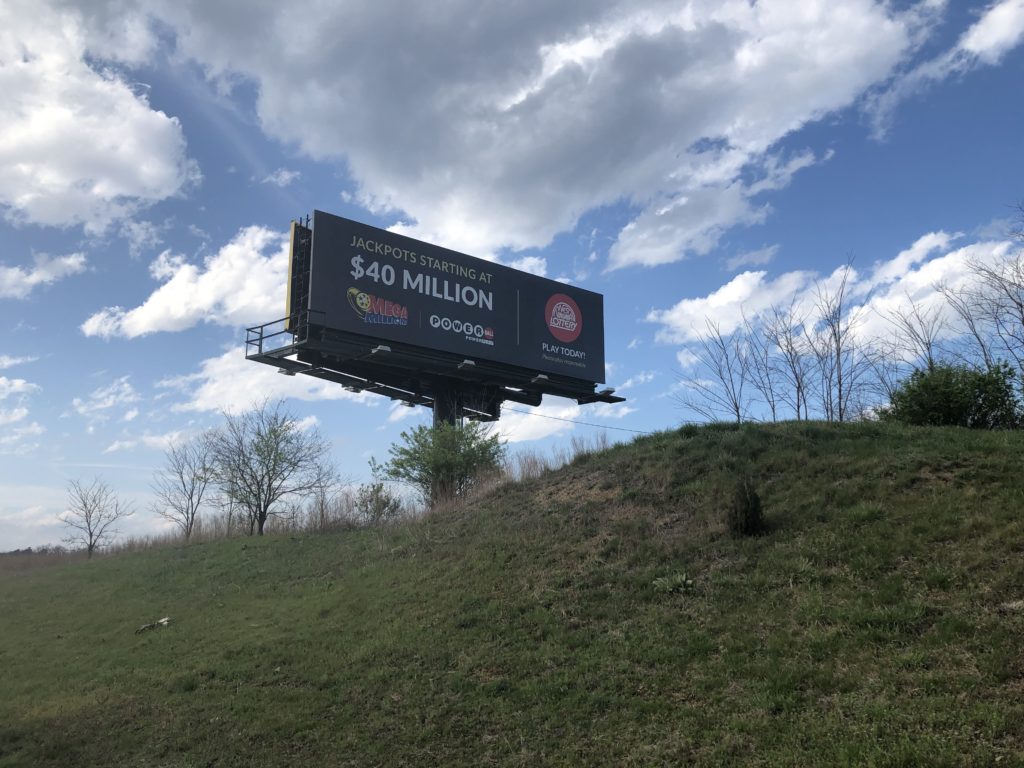 3/30/2020–
Today I walked with Tyler for exactly 2.0 miles on the nose. Two miles is my minimum that I've allowed myself for my Coronavirus Camino challenge, and I decided that today would be my "rest day." LOL!
After our walk, Keegan, Tyler, and I sat on their back porch (six feet away from each other) and chatted. Things are stressful in the world right now, but seeing my kids is certainly the silver lining!
3/31/2020–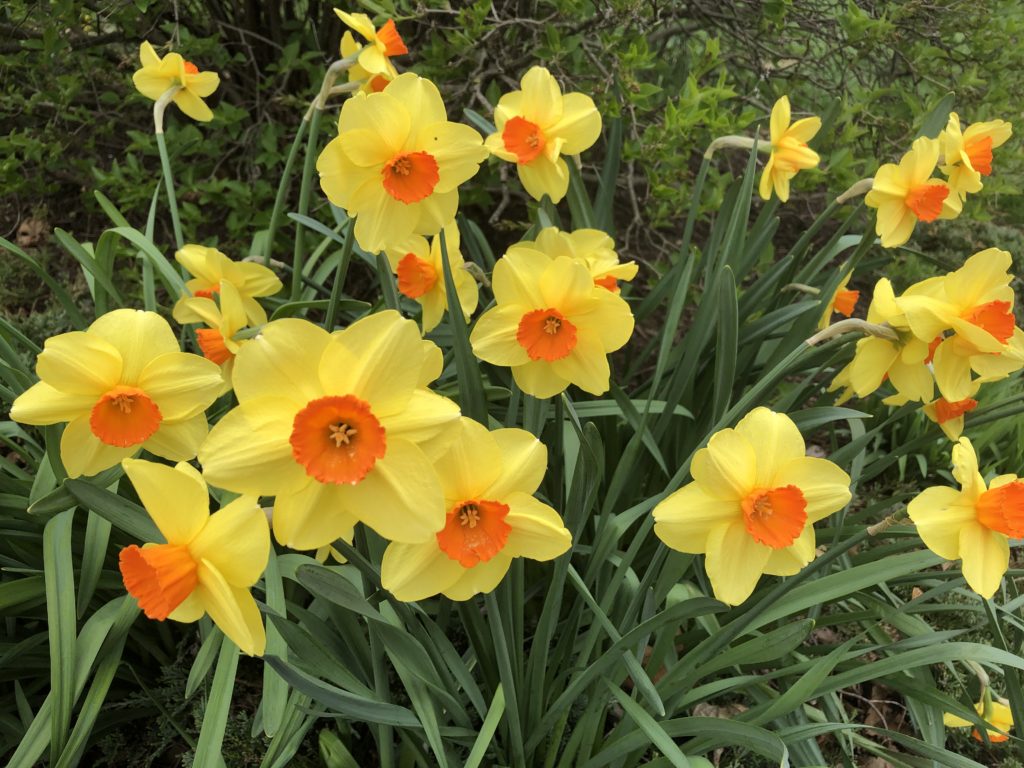 4/1/2020–
Happy April! Happy Hump Day!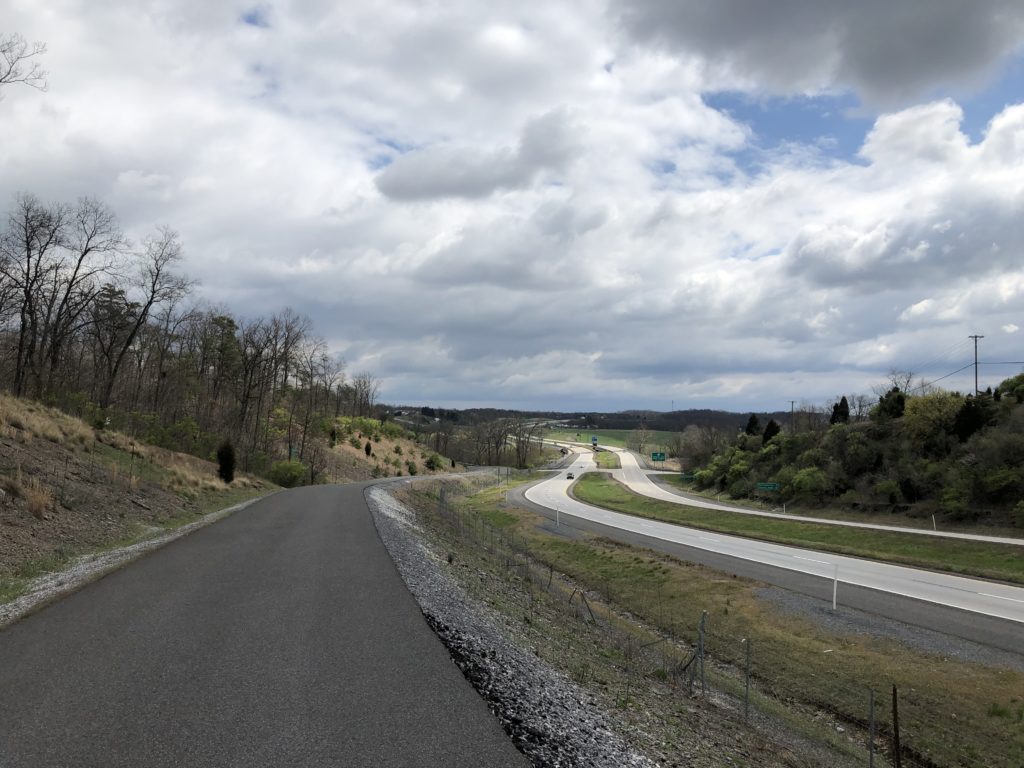 Today I walked slightly over ten miles. For some reason, I woke up in a funk, and I really can't pinpoint the exact reason. I haven't slept very well for the last week, so maybe that was a part of it. Walking, for me anyway, is a great way to mange stress…so that's what I did…I walked!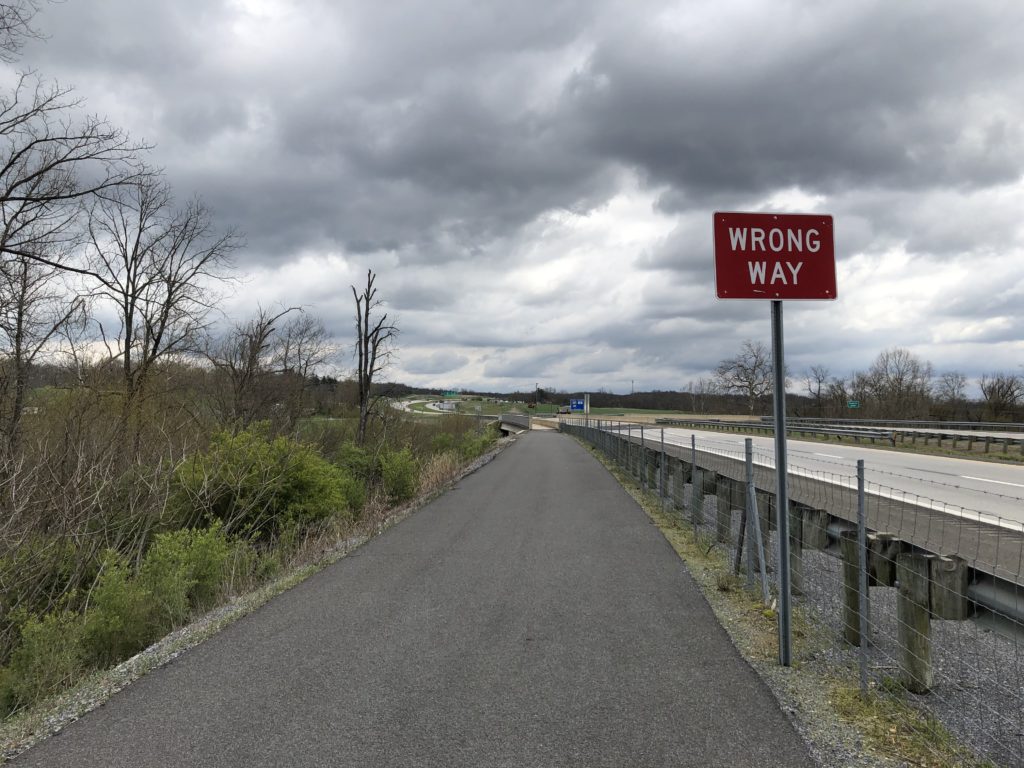 I listened to the 'French Cooking Music' station on Pandora. I know it sounds like a weird thing to listen to, but I loved it! It was a combination of instrumentals songs, songs sung in French, and several sung in English. They all had that 'Ooh La La' vibe. I just walked, and walked, and walked and my stress melted away! The only 'bad' thing that happened was that it poured for the last mile of my time on the trail, and I was drenched when I got back to my car. Silver lining–It didn't rain for 10 miles!