I just finished Week 17 of my walking challenge, which I've nicknamed, 'My Coronavirus Camino.' The rules are simple, I'm going to walk every day for a minimum of two miles until I reach 500 miles. There is no rush to finish–I'm just going to do it! This 'magic number' is the length of the Camino Frances in France/Spain.
7/9/2020– 2.02 miles
7/10/2020– 2.02 miles
7/11/2020– 2.01 miles
7/12/2020– 2.5 miles
7/13/2020– 2.02 miles
7/14/2020– 2.05 miles
7/15/2020– 3.91 miles
Total for the Week-- 16.53 miles
Total for 'My Coronavirus Camino'--458.86 miles
The miles may not show it, but I'm still pleased with myself. As of July 15th, I've walked 458.86 miles in 120 days. It certainly isn't about speed, but rather, I'm just trying to reach the goal that I set for myself. Part of that goal included walking every single day for a minimum of 2 miles, whether it was cold, rainy, windy, or scorching hot (I sound like a mailman! LOL!). You can see that I'm a wilting violet, so to speak, and I've walk far less mileage in the heat–oh well! LOL! I have 41.14 miles to go! At this 2 mile-a-day rate, I should reach my goal by August 5th (at the latest).
7/11–We walked at Poor House Farm in the early evening…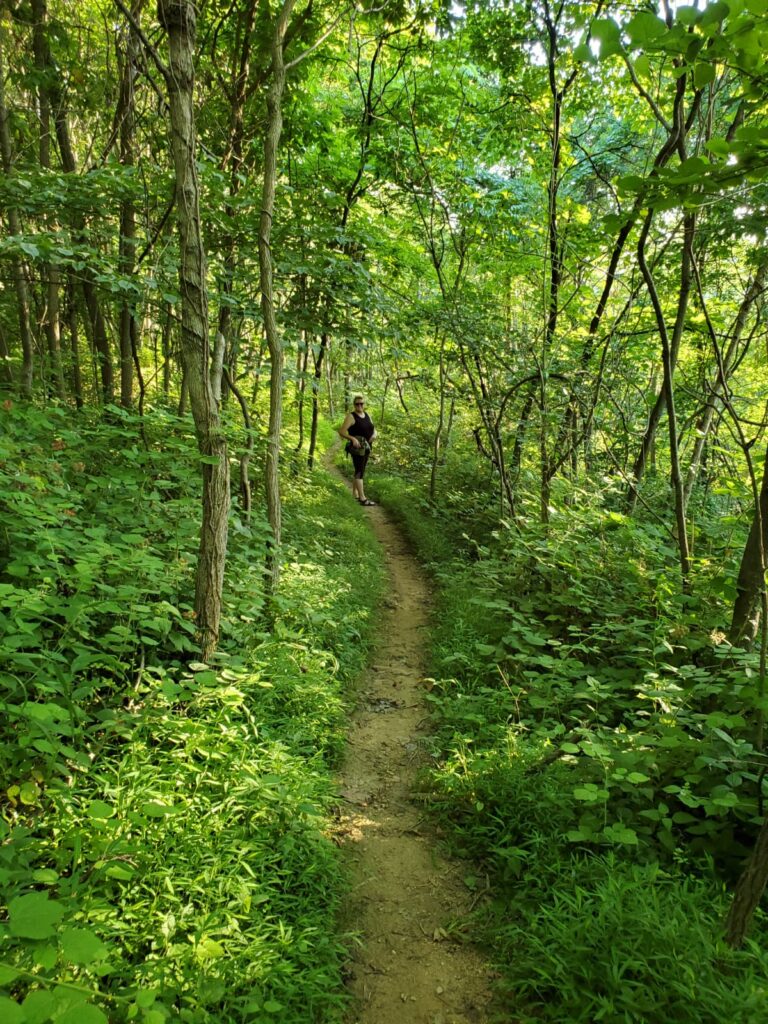 I set a mini walking challenge between my bigger walking challenge…Check it out– Mystery Walk Challenge
7/12–We hit the hiking trails at 'The Woods' on Sunday. We had plans to get a 5 or 6 mile hike in, but we got caught in a down pour. We enjoyed ourselves until the rain hit, but the humidity was unbearable, so we decided to cut our walk short.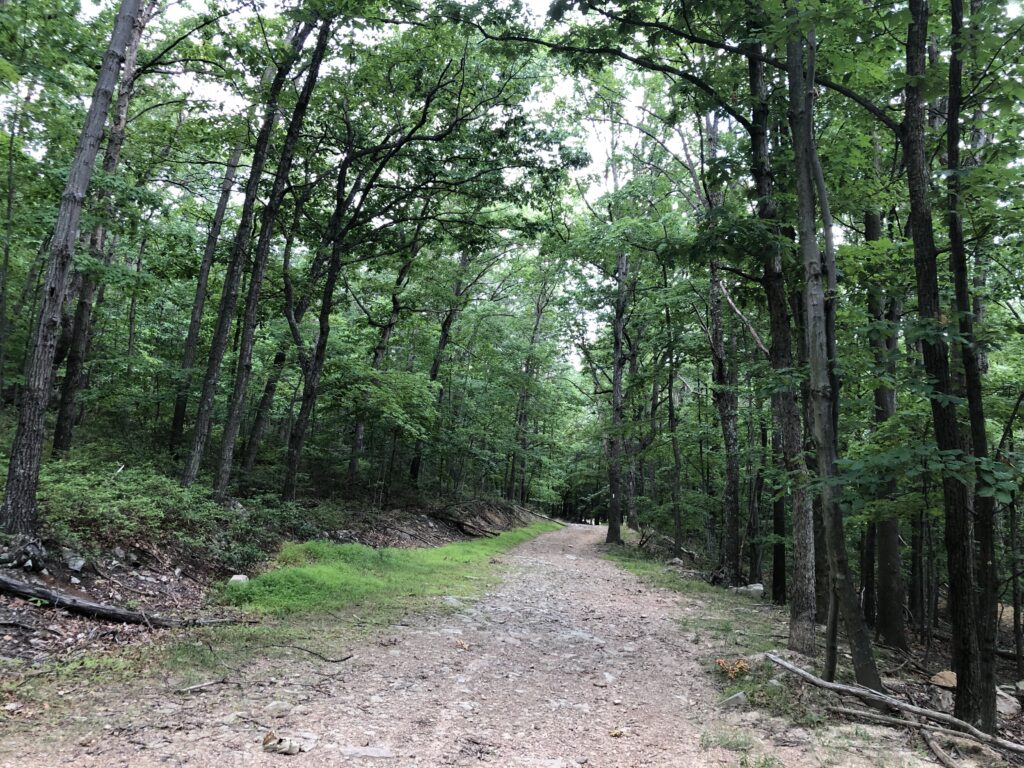 7/13–Debbie took me to a place called, Sherando Park, in Frederick County, Virginia for our 'long" walk today…
7/14–I walked along the C&O Canal near Shepherdstown, WV today…nothing new, but the shade was appreciated!