I'm heading to Boston today, and I'm finally back on a plane again! I had a rental car for the last three weeks, and I drove to NY, VA, and NJ for my trainings.
New Jersey has increasingly become the recipient of unfair press over the years and has earned the moniker, 'The Armpit of the Nation,' as well as several other unsavory barbs. I grew up in New Jersey, so I'll always have a soft spot in my heart for the 'Garden State.' My hotel room had a beautiful view. I recently learned a new word from a friend of mine—bucolic. Have you ever heard this word before?
Here's my challenge—use the word bucolic to describe the view from my room last week. Armpit? I should say not!
Can you do it?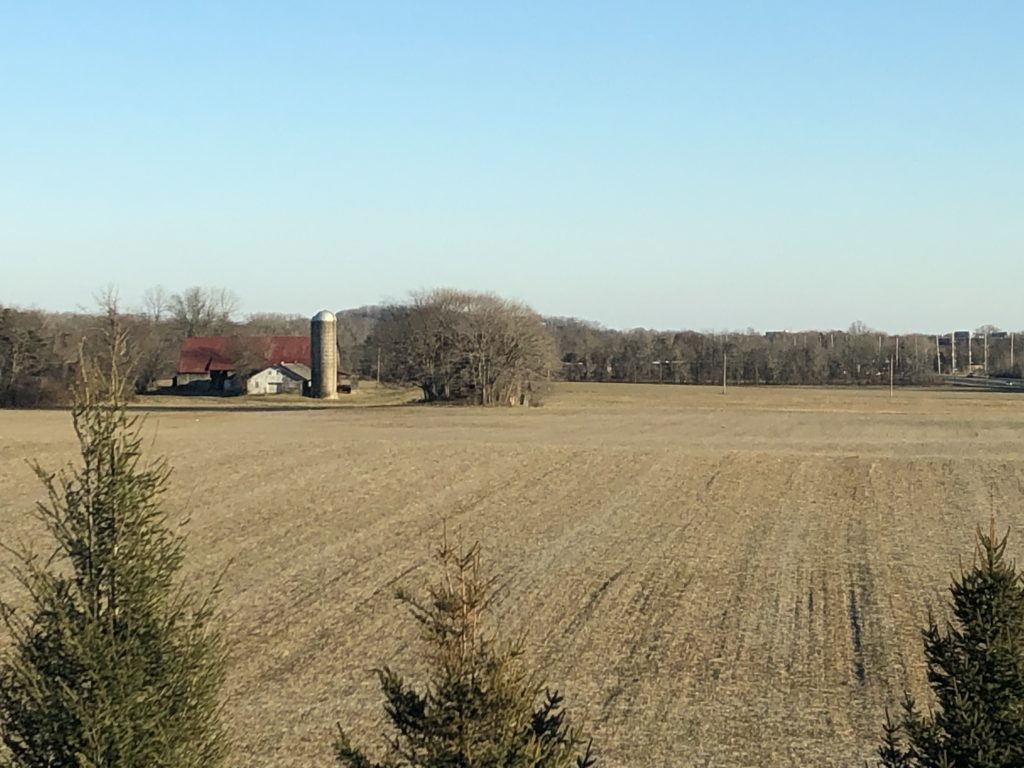 Here were some of the responses from when I originally posted this on my Facebook feed—
Debbie—The farm in the distance surrounded by the bucolic fields and clear blue skies gave me a sense of peace amidst all the crazy things going on in the world.
Cathy—This peaceful tableau takes me back to childhood memories of my grandparent's bucolic farm.
Lisa—The bucolic setting in this photo makes me think of our farm and how much we enjoy our peaceful space and privacy.
Tom—The scene at Cunningham Falls Lake is resplendent in its bucolic regalia.
And the bucaholic is addicted to bucolic surroundings.
Mary—Is this the same Tom that is also the fellow traveler addicted to bucolic experiences in Spain?
Raquel—If one seeks a bucolic state, one need look no further than the beautiful Garden state!
Laura—
Please keep the bucolic qualities of NJ under your hat.
Deb—
New Jersey Haiku
Splitting  sky from fields,
Silos on the horizon;
Bucolic Jersey.

Candee—
Haiku Wars—
 The view from my room-
 A bucolic dream come true,
 Bathed in warm sunlight.