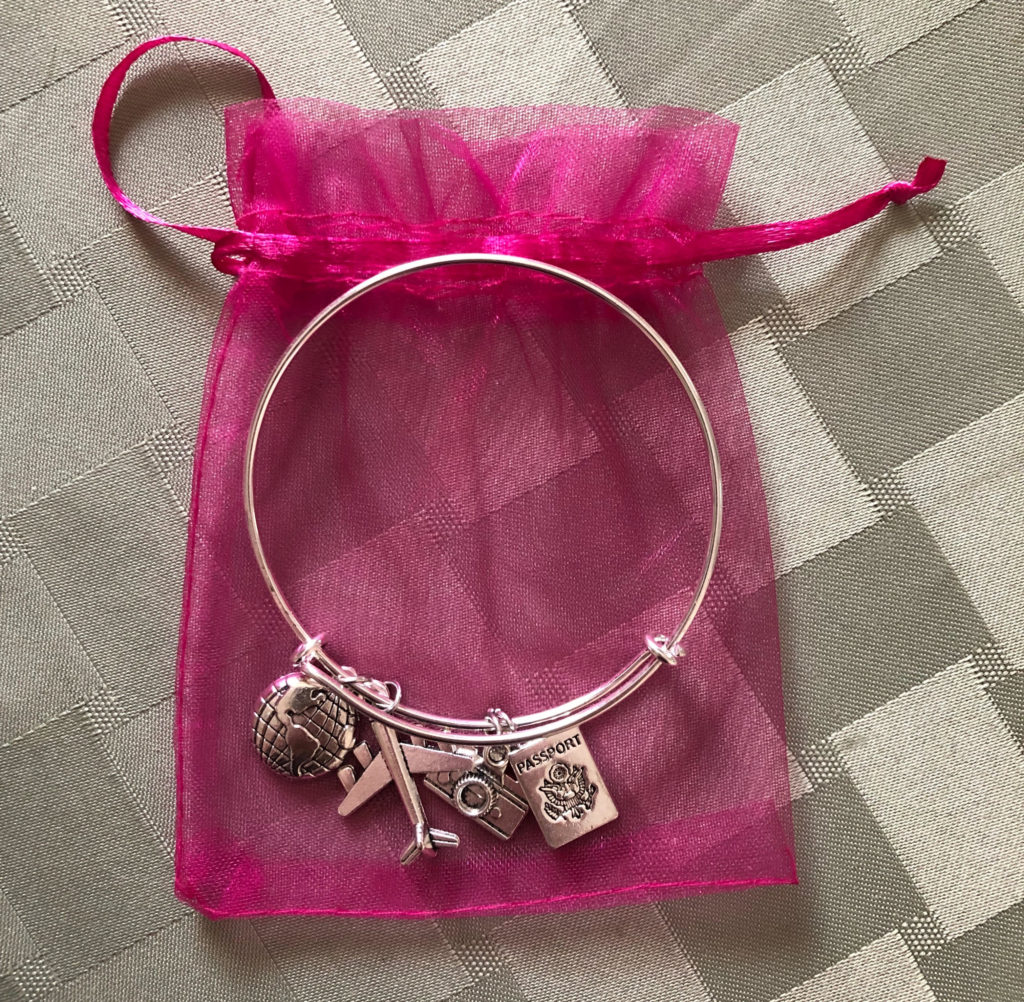 I took the red-eye home from California last night, and I got home this morning around 9:30 a.m. Needless to say, I was tired and ready to head straight to bed.
Pierre told me that while I was gone, a package had arrived for me. I hadn't ordered anything, and I wasn't expecting a delivery, so the package was a bit of a mystery. My curiosity was piqued, but even more so because it was delivered in a hot pink mailing envelope! Sleep would have to wait…
The contents of the envelope included a bracelet and a hand-written note, that read—
"Candee,
I was browsing through the internet and saw this bracelet. I knew right away that it belonged to you! I totally enjoy hearing your stories and look forward to many more!"
I was so blown away by this sweet gesture that I started to tear up. (Tears? What tears? I just have something in my eye!) Of course, I absolutely love the bracelet, but what I love even more was her thoughtfulness. I write because I enjoy it, and it was so nice to hear that she enjoyed reading my stories.
Lynn–the pink packaging should have been a dead giveaway! Thank you SO much for thinking of me. You touched my heart and made my day! Thank you! ✈️📸🌎