Day 8/Part 1–
Our vacation is coming to an end, and today was the day that had to start driving south back towards Santiago. Almost immediately after we took off in the morning, we found ourselves behind a truck that was carrying a big load of wooden pallets. We noticed that one of the pallet's looked extremely wobbly, almost like it was going to fall off the back of the truck at any second. We watched it bounce and joggle around for awhile, and we both agreed that it was just a matter of time before it fell off. Not wanting to get hit by a rogue pallet, Pierre slowed down, creating a huge gap between us and the truck.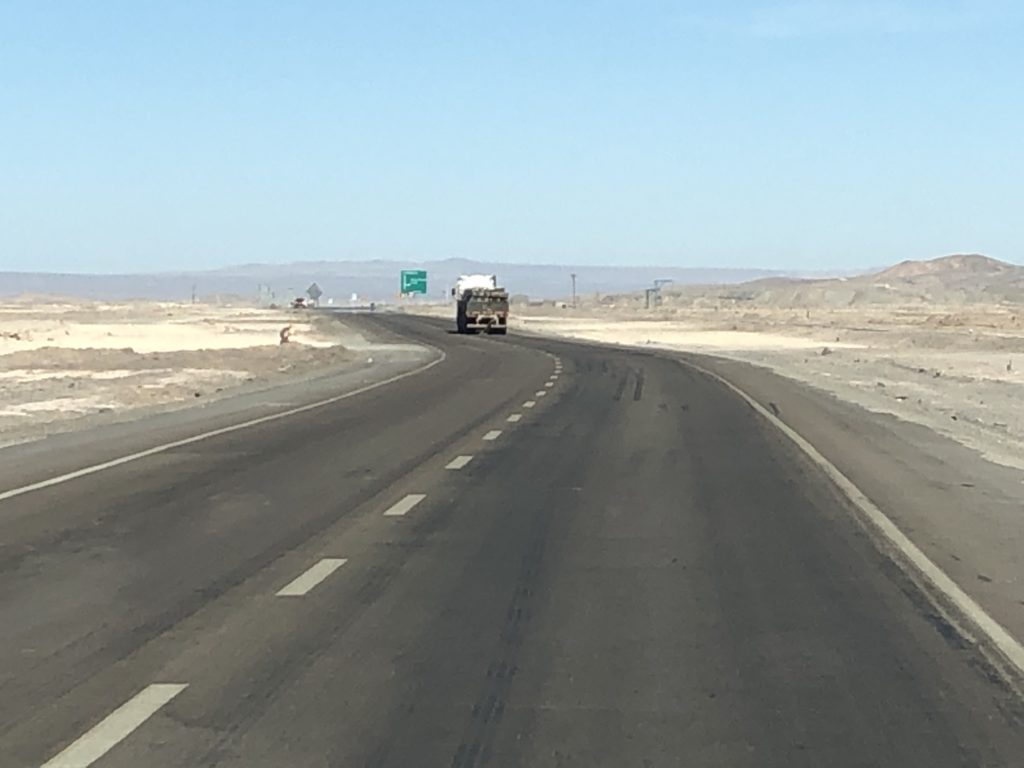 Sure enough, we watched one of straps fly loose, and two pallets crashed to the road. Even though we had fallen way back, Pierre still had to swerve to avoid the debris that was now strewn across the road. We felt like there was no way that we could pass the truck, or even warn the driver, because we were afraid if we pulled up too close, another pallet would fall off. Over the next ten miles or so, we watched at least 8 to 10 more pallets fall off the back of the truck. Finally, the driver must have noticed or heard something, and he pulled over to the side of the road–what a relief!
Later in the day, we found a perfect spot for our afternoon coffee break. Pierre set up our folding chairs, and as we sipped our coffee as we watched the waves crash onto the beach. We saw a pelican sitting on a rock in the distance, and we were entertained by the shore birds at the water's edge, looking for a meal in the surf.