Portugal 2019/Part 4–
After we finished lunch, we decided to take a Tuk Tuk tour around the city. Several were lined up at the edge of the plaza and we arranged a ride with with a guy named David. He was born locally and was a lover of history and art, which was lucky for us because he told us so many interesting tidbits as we were driving.
Before getting in the Tuk Tuk, we asked him where we should try Ginja. He pointed to a narrow road off the back of the plaza, and he offered to walk us to a little place that he knew. The side streets were too narrow for vehicles, so we took him up on his offer. We walked up and down a few streets before he stopped in front of a teeny tiny store front where we stepped into a very small room, about the size of a decent walk in closet. Including the store clerk, there were five of us in the room, and it was a tight squeeze.
David told her that we wanted to try a shot of Ginjinha, which is a Portuguese sour cherry liquor. Ginjinha, or sometimes referred to Ginja, is often served in a little chocolate cup. Okay, sour cherry and chocolate…doesn't it already sound delicious? It was!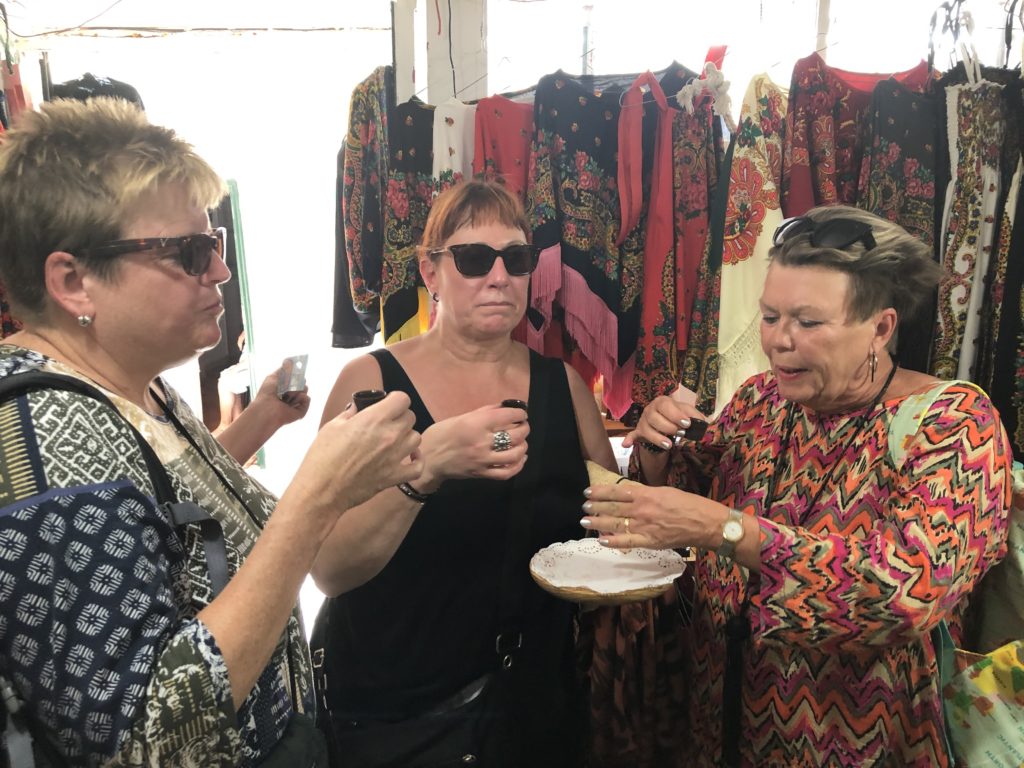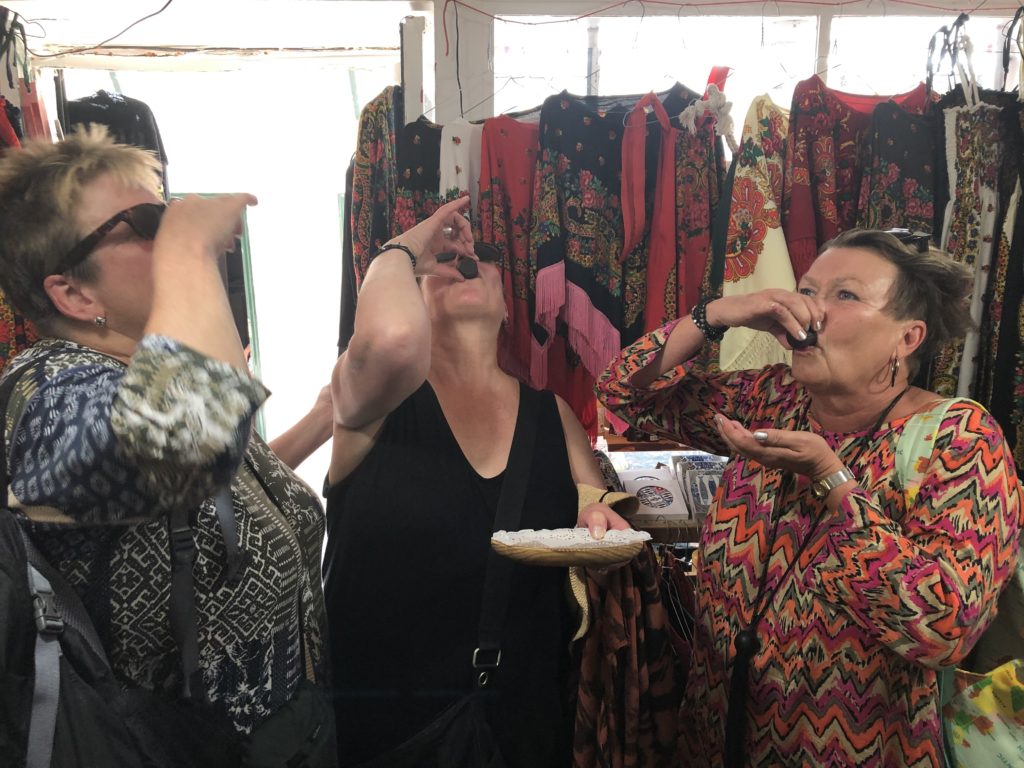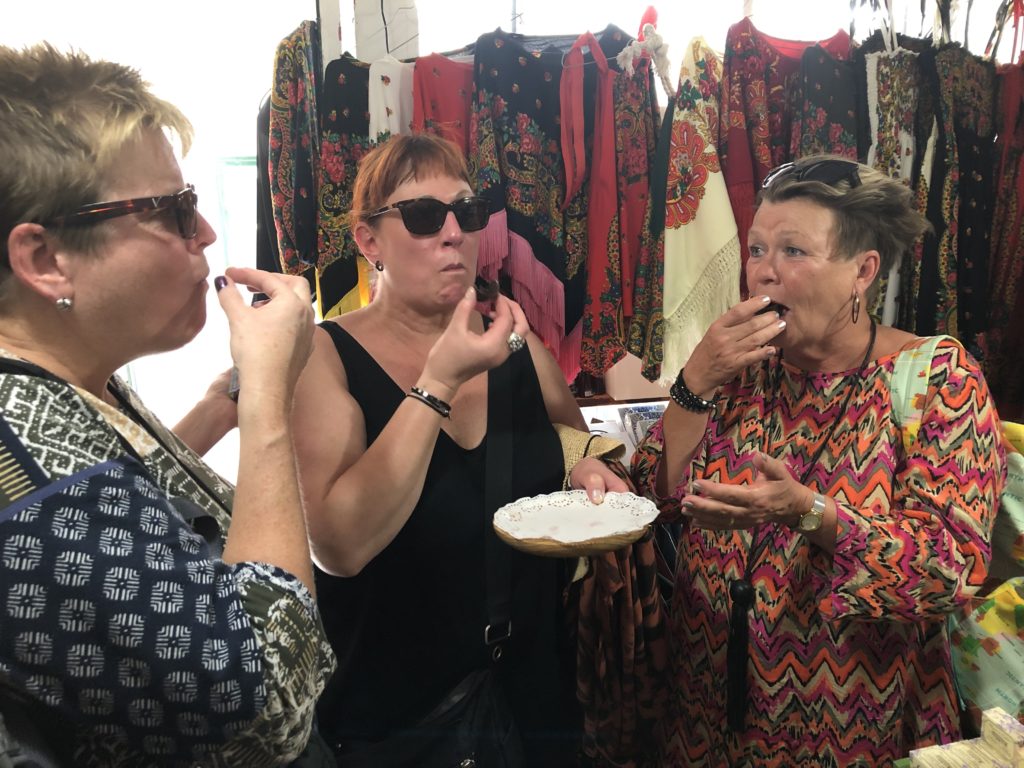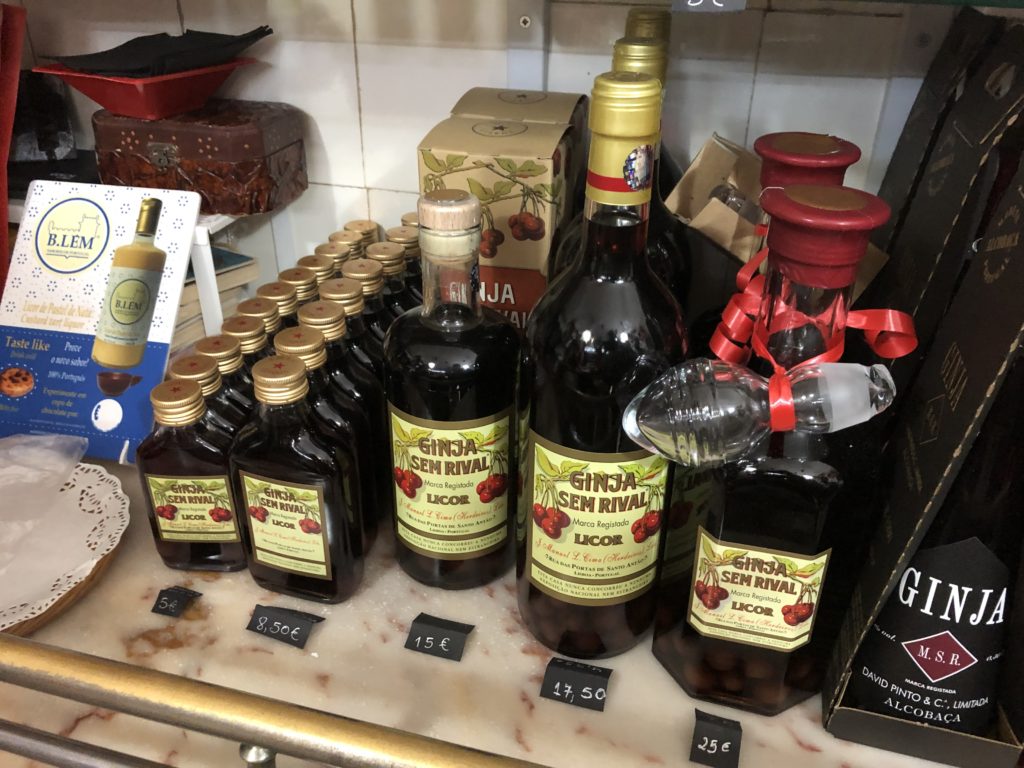 After our Ginja tasting, we zigged and zagged our way down several narrow streets until we found ourselves back in the plaza where we had first started. David pointed out that the watering trough on the back end of the plaza was from the Roman occupation of Lisbon.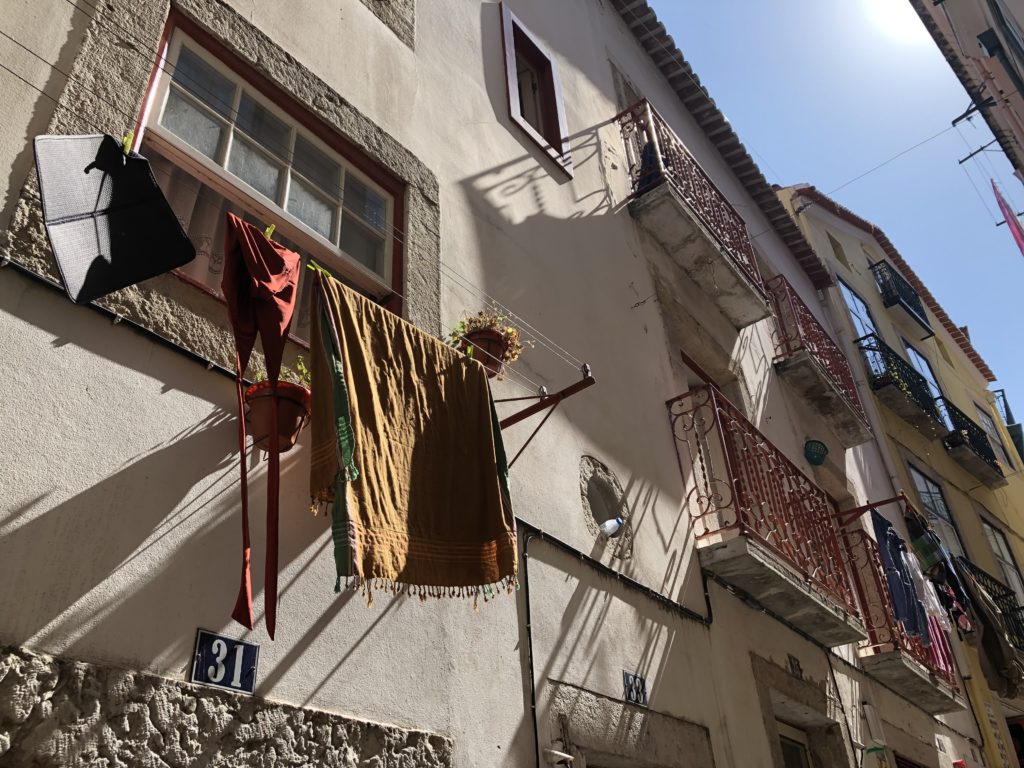 We opted for a 1 1/2 hour ride (which actually turned into two hours) because we wanted to catch the flavor of Lisbon on our first day. I've always felt that if you do some kind of touristy hop-on-hop-off kind of thing toward the beginning of the trip, it gives you an idea of the city layout.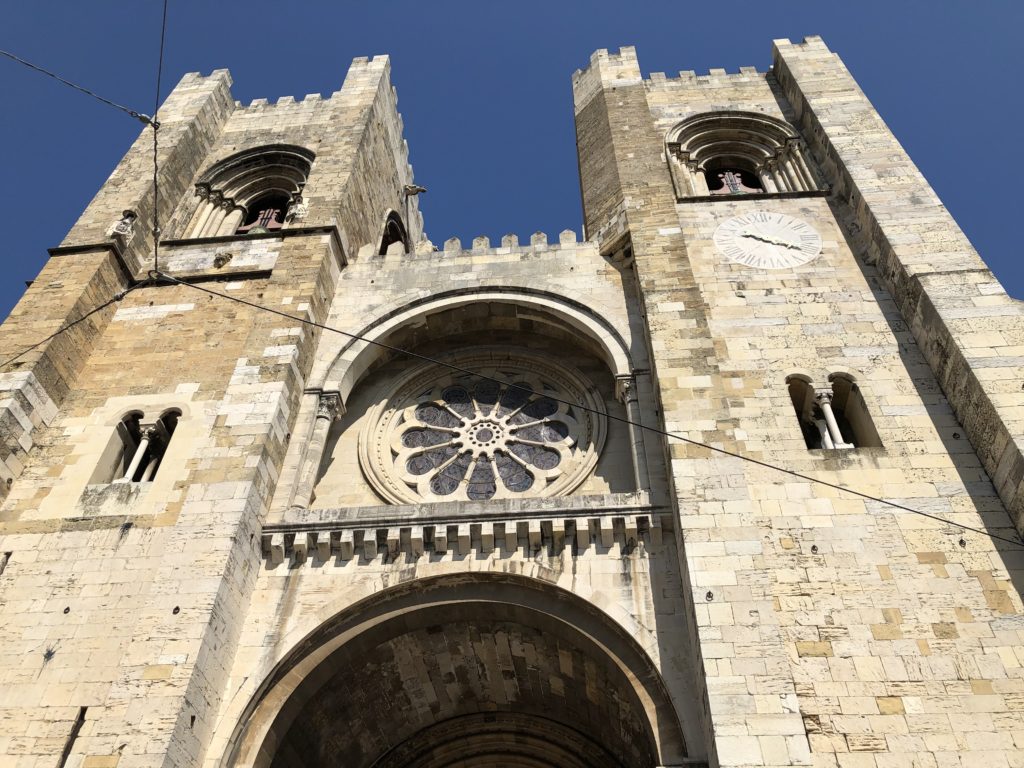 The Lisbon Cathedral is a Roman Catholic church built it 1147, making it the oldest church in Lisbon. It survived many earthquakes over the years, but what makes this structure so interesting is that as it was rebuilt and renovated so many times over the years, several distinct building styles were used including Romanesque, Gothic, and many others. The architecture was magnificent and I could have easily spent a few hours here looking at the details. However, there were hoards of people inside (which is an instant turn off for me) and David was waiting for us.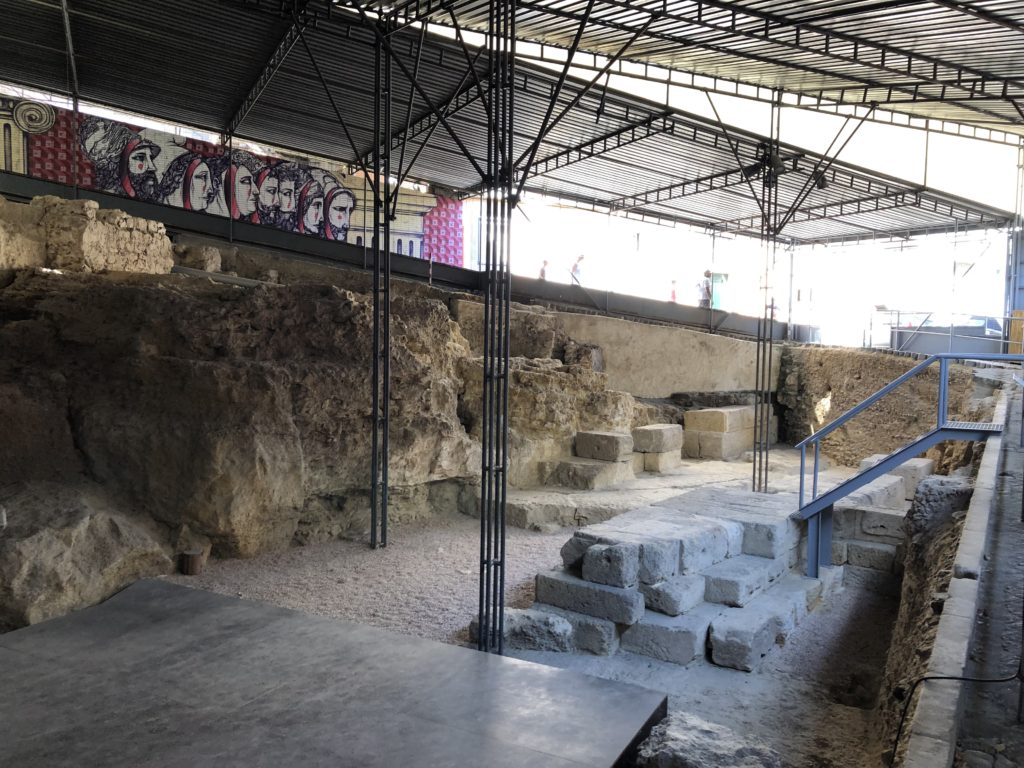 It's virtually impossible to capture the wonder of these Roman ruins in photos because (obviously), you can't get close enough to get detailed pictures. David told us that the unofficial mantra of private property owners in Lisbon is, "Don't dig!"
There have been countless cases of people who have bought and old home or apartment, and during the renovation process discovered an archeological site. Anytime something is discovered in the city, it needs to be inspected by the local government. If the find is deemed important enough, it can lead to huge delays and possible loss for the property owner. Don't dig!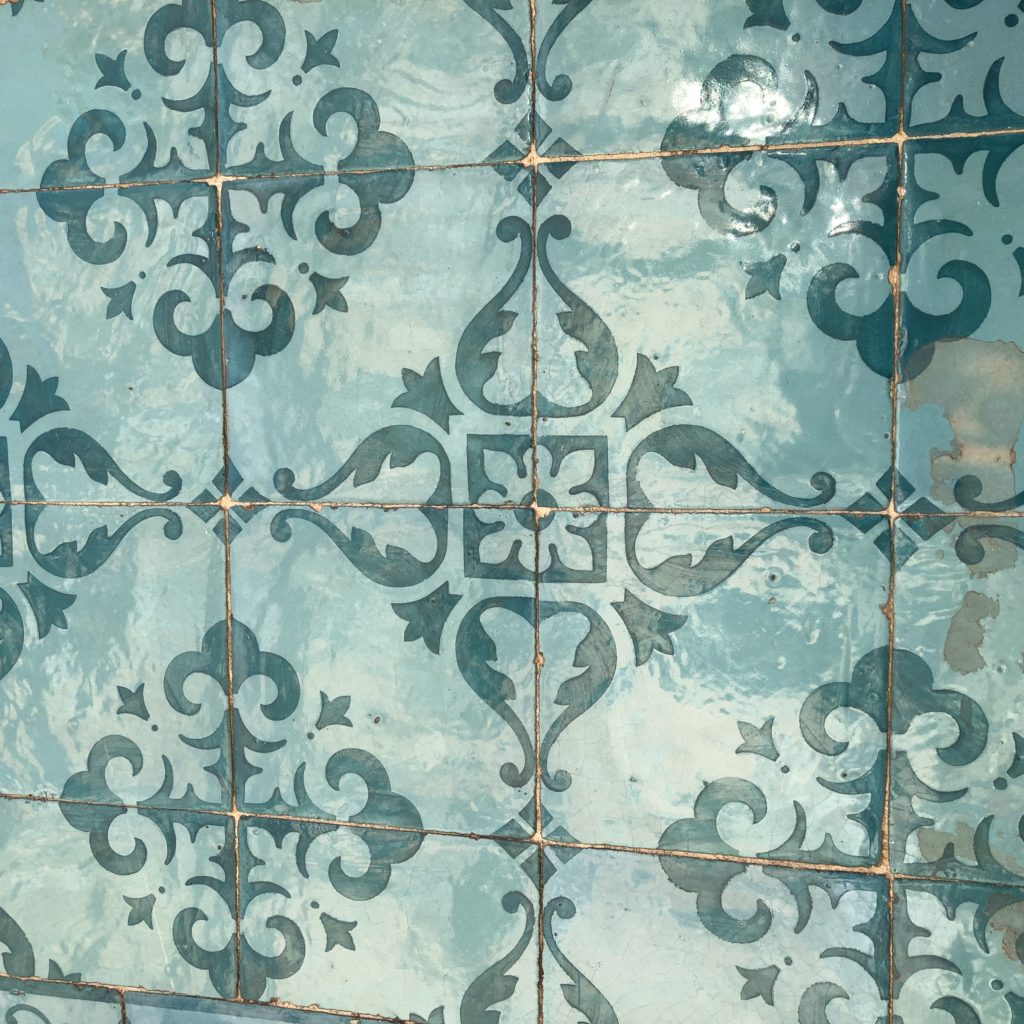 Next, we headed to the Portas do Sol which provides a beautiful view of the Tejo River and the surrounding area. The São Vicente statue, the patron saint of Lisbon, can be found here as well. It's a lovely area to walk around to capture the feeling of the city.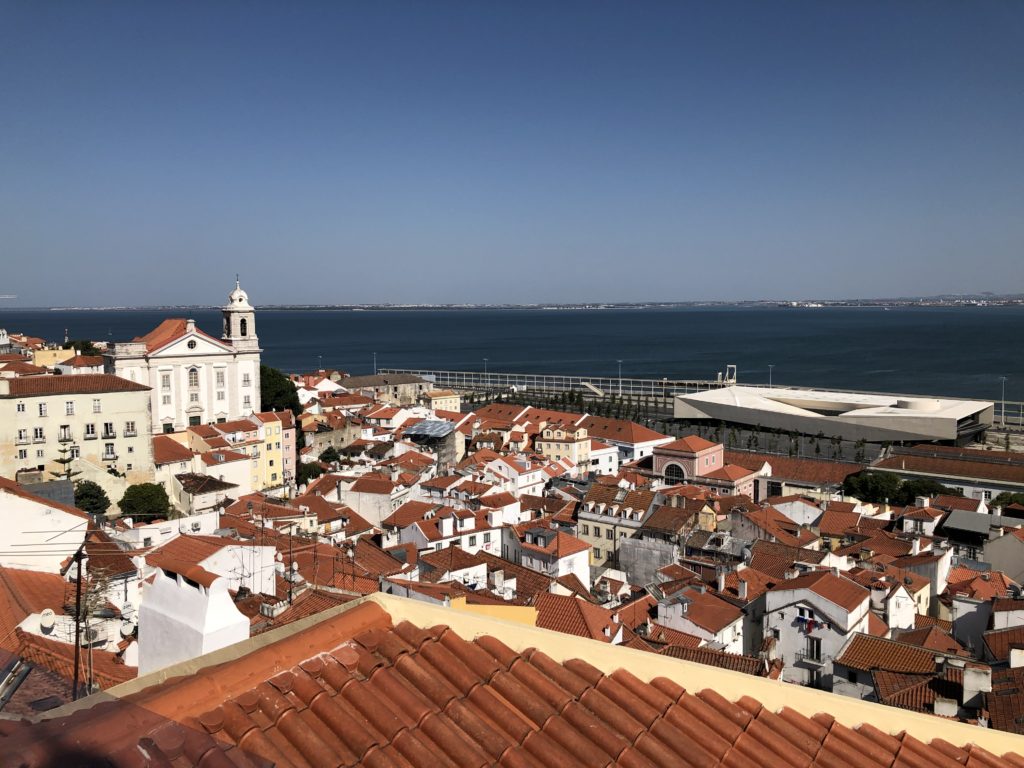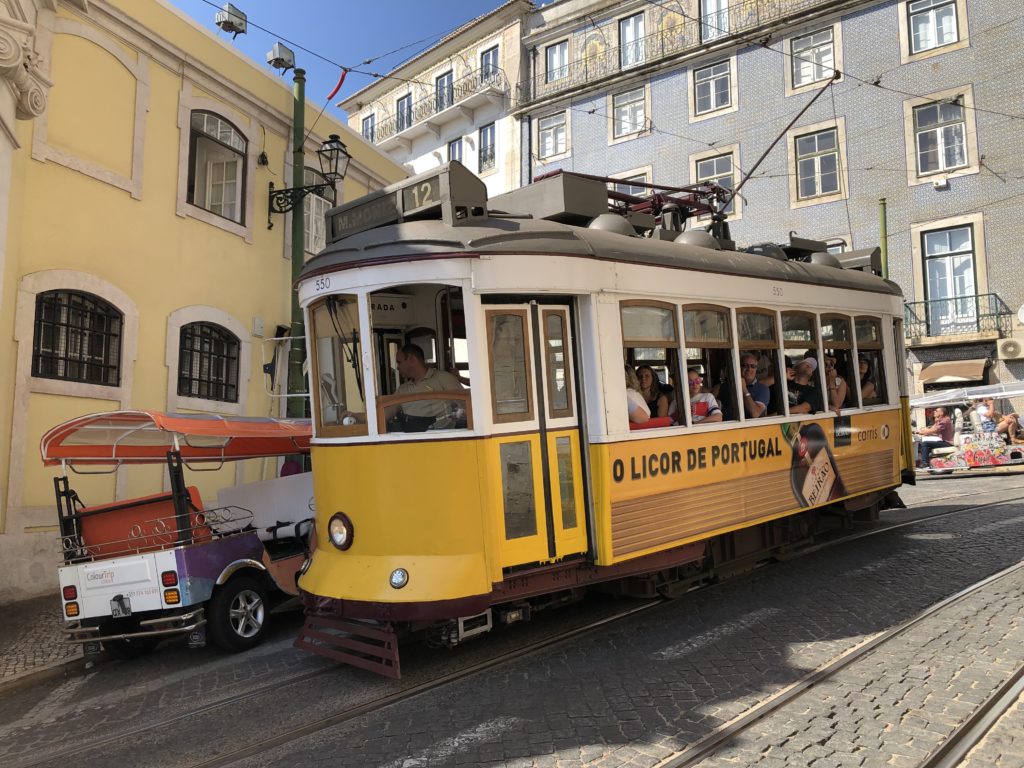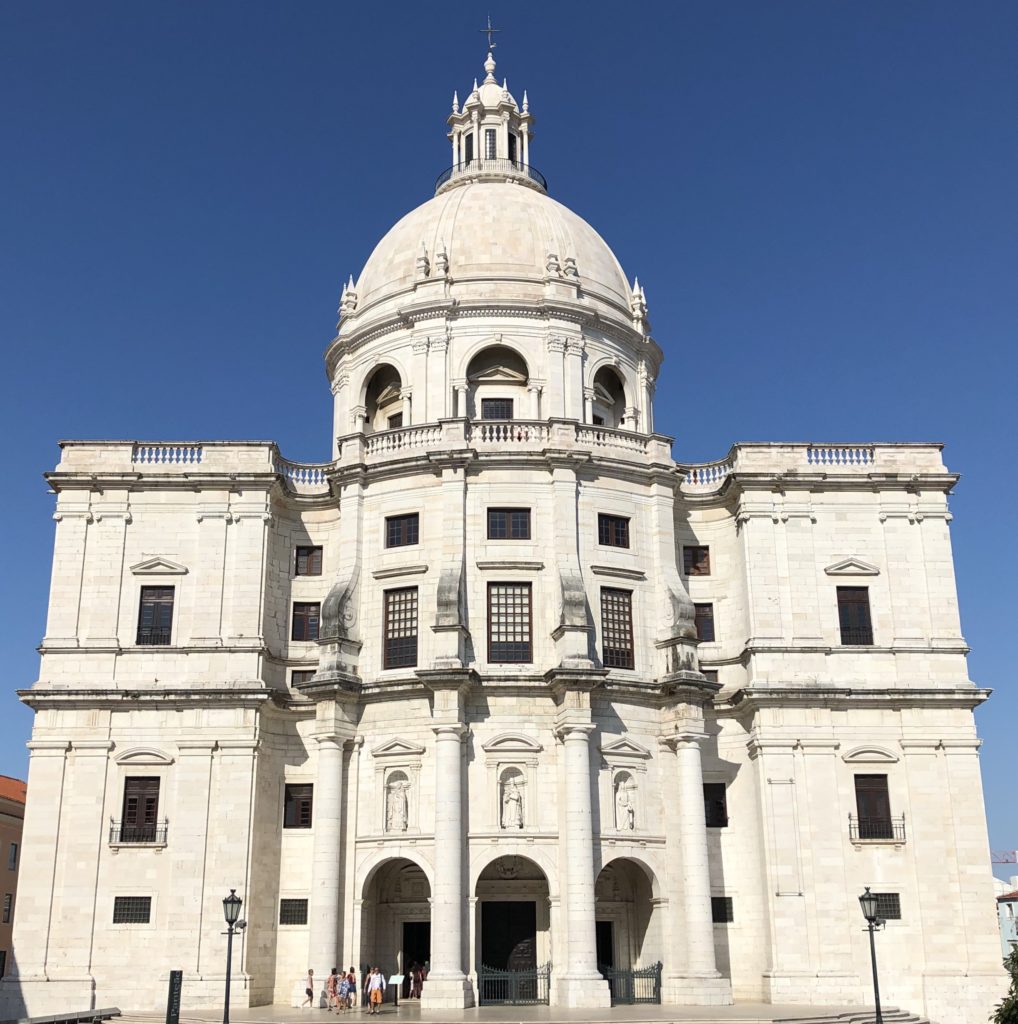 After stopping for a brief look at the Panteão Nacional, our Tuk Tuk tour was over. We asked David to drop us off at a nice place to have a glass of wine. Unfortunately, I don't know the name of the plaza where we stopped. The architecture was stunning! We enjoyed some wine, laughed and talked, and did a bit of people watching. It was such a relaxing way to end our first day together.