Portugal 2019/Part 5–
Christina, our taxi driver from yesterday, picked us up from our hotels and brought us to the LxFactory in the morning. She spoke English very well. She was really friendly and answered all of our questions about the area, and she filled us in on good places to eat and drink, and good sites for sightseeing.
The LxFactory is located in an old manufacturing complex nestled under the Ponte de 25 Abril Bridge. Framed in street art, it's and indoor/outdoor market that's home to restaurants, bars, artists selling their products, and kitschy shops that sell all sorts of stuff that you don't really need, but you end up buying anyway! The FxFactory is a fun place to explore.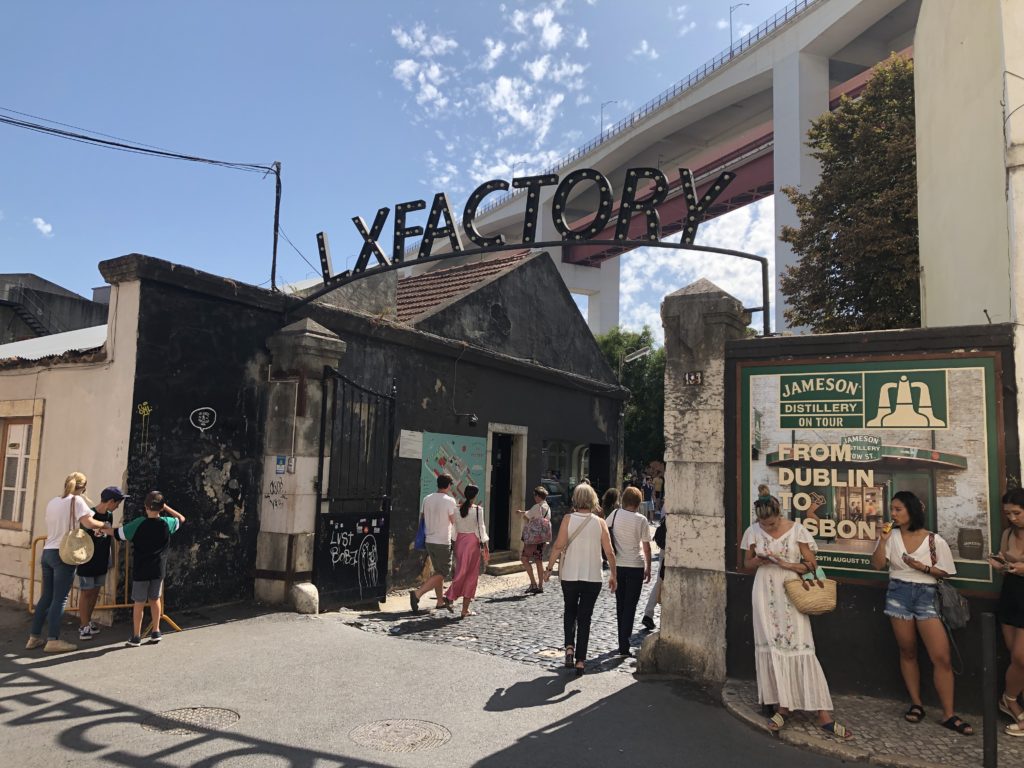 I laughed out loud when I saw a set of wood stumps tucked off to the side of the walkway. It's hard to see in the picture below, but the little sign next to them says in English, "Seat reserved for those who gave their credit card to their better half." Sussie, Christina, and I had fun weaving our way around the market. We all bought cork items (surprise, surprise!) and a lot of other things–jewelry, clothing, funny metal signs, etc.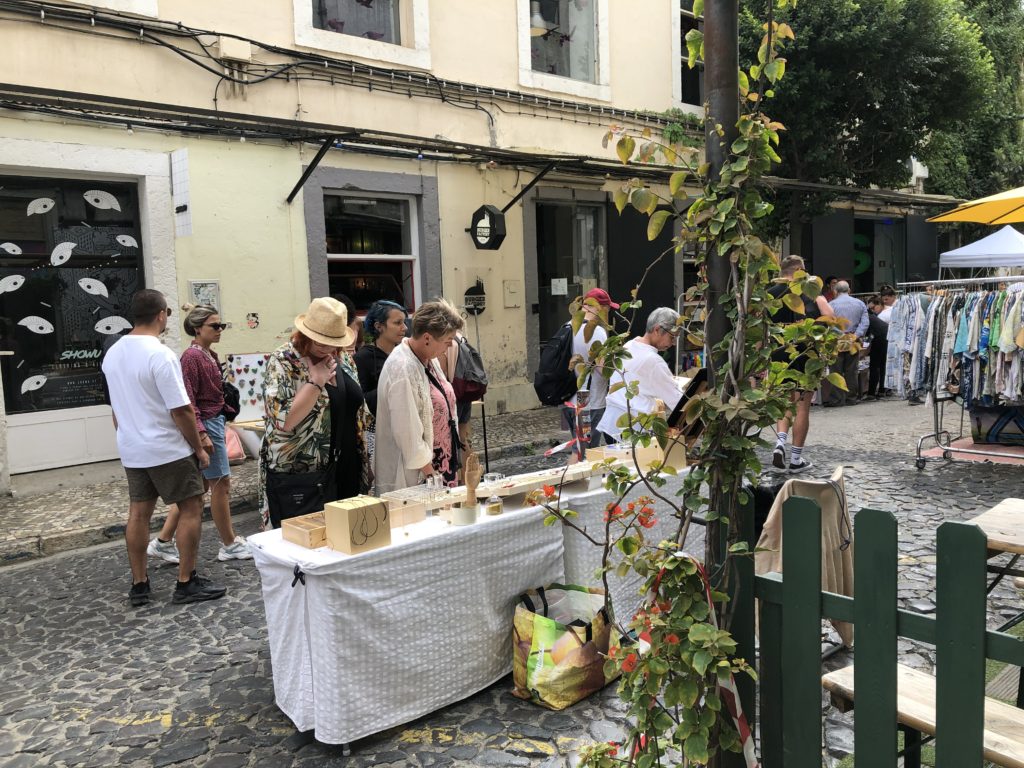 One of our favorite stores was the sardine store–yes, you read that correctly! The brightly colored store (pictured above) was filled, top to bottom, with sardine cans. We each bought a few to give as gifts. The "year you were born" cans were fun to read. While in the store, I dropped my coin purse, and a man graciously picked it up and returned it to me. I was so thankful.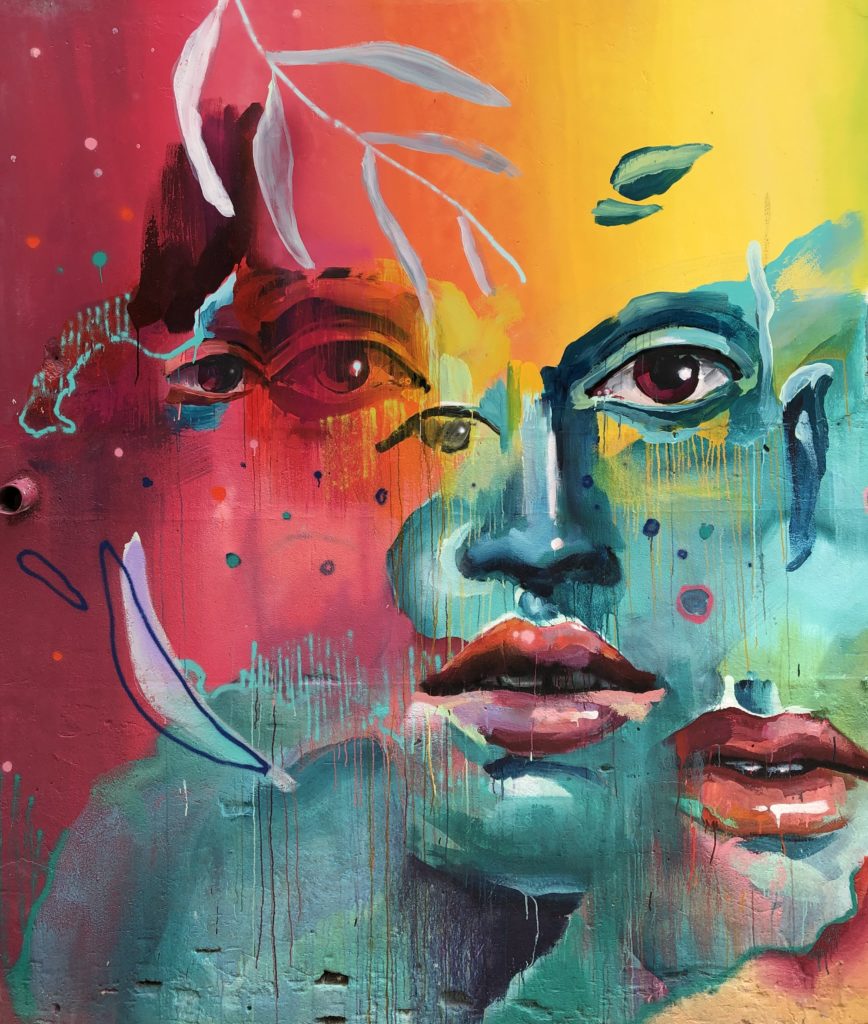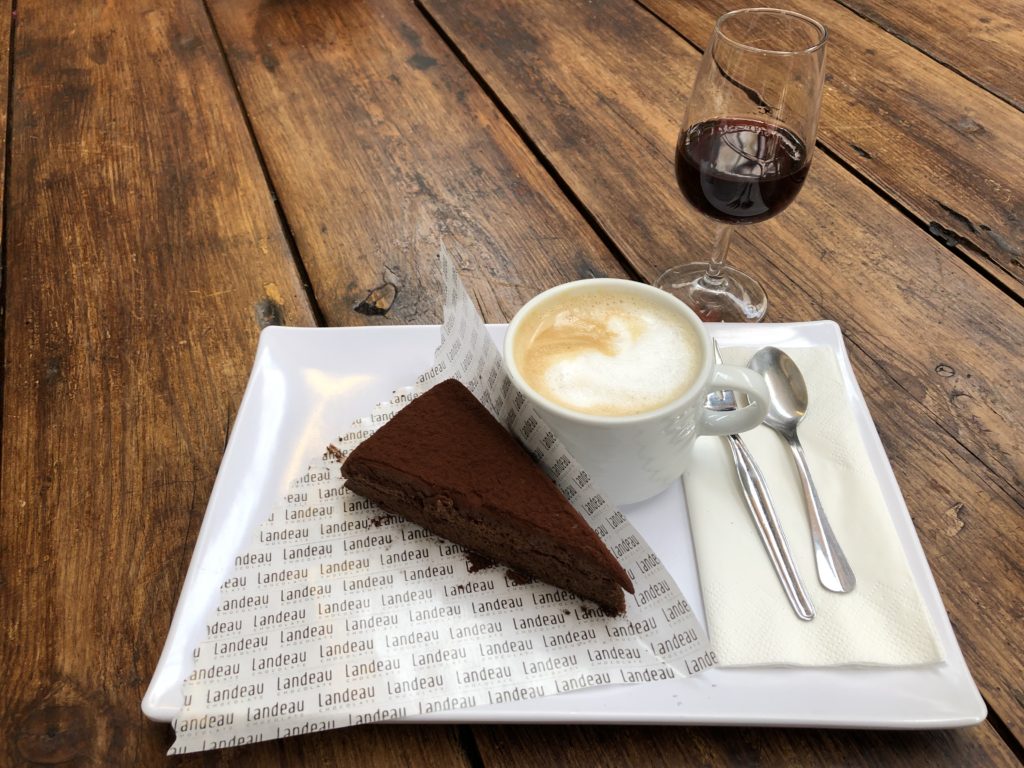 After several hours of walking, shopping, drinking, eating, more walking, and even more shopping, we decided to go to Landau Chocolate to get the one and only thing that they serve–chocolate cake. The cake was dense, rich, and delicious. The coffee paired well with it, oh…and the port wine certainly added to the yumminess!
I talked to the woman behind the counter about their decision to sell just one item. She told me that years ago, their competitors laughed at the idea of only selling chocolate cake. They ignored the naysayers and their business thrived. Do something different–and you'll always stand out!