Portugal 2019/Part 12-
As we finished our wine, we decided that we would take another Tuk-Tuk ride to see the sites. Just as we decided what to do, a Tuk-Tuk shot down the road in front of us. Recognizing the driver, Christina called out to him. The timing was perfect, we had seen him about an hour earlier and asked him about pricing, but told him we weren't quite ready for a ride yet.
The driver, who we later found out was named Alex, was a talkative guy from Brazil who was now living in Lisbon. Although, I knew where he had said that he was from, I was sure that I heard the distinct sound of a New York accent mixed in. I asked him about it, and he confirmed that he had lived New York for years! First as an exchange student in upstate New York and then university and work.
Aside from the Belém Tower, one of the other places that we wanted to visit was the Pastéis de Belém, which is said to have the best custard tarts in the Lisbon area. The only problem with going there, however, are the hoards of people who line up every day for the opportunity to try the best-of-the-best. Alex, like all of the other Tuk-Tuk drivers, has a special "jump to the front of the line tag" which allowed us to buy our treats without standing for hours in a long line. Yeah! (And the tarts were really good!)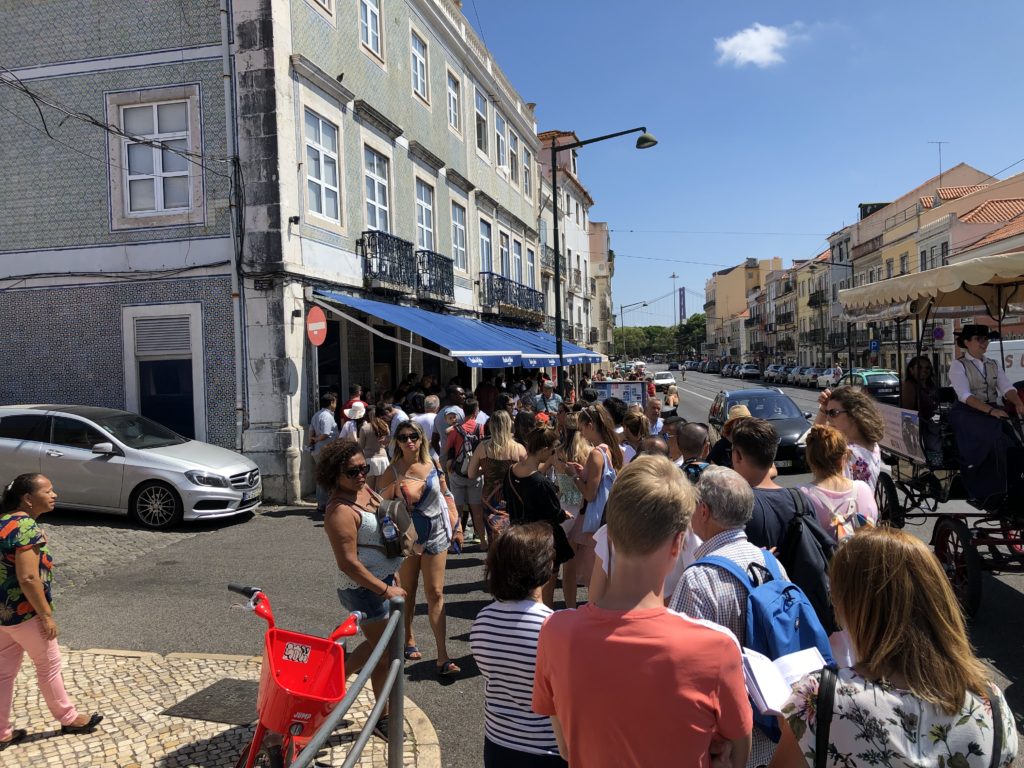 Located near the pastry shop, the Santa Maria de Belém Church is a site that shouldn't be missed. The exterior is spectacular, but make sure to see the inside as well. There isn't a fee for entry, but we did need to wait about 10 minutes in line, because they control how many people are in the building at one time. The church and the adjoining monastery and Belém Tower (pictured below) are UNESCO World Heritage sites.