Day 1/Part 1–
We arrived in Santiago de Chile after midnight and after gathering our luggage, we needed to find our hotel. We had reservations at the Holiday Inn, and all we knew was that it was within walking distance. Instead of walking in circles, Pierre decided to go to the Information booth to find out which door we should go out. He discovered that it was literally right across the street from the baggage area. As we crossed into the hallway between the baggage area and the exit, we were verbally accosted by the sounds of taxi drivers aggressively trying to find passengers.
All I heard was a steady stream of Spanish being spoken directly at me by multiple men. I knew what they were asking, even though I didn't understand the exact words, so I smiled and answered, "No, thank you."
They all asked over, and over again, and this time I just replied, "No."
Finally, one of the younger men asked in English, "Lady—hey, lady—taxi?"
He and the others seemed to be closing in, so I put my hand up and loudly replied, "No!"
I guess they got the message, because they backed off a bit as we pushed our way through the crowd and started to make our way to the door. The night air was chilly, but within a minute or two, we found ourselves comforted by the warmth of the hotel lobby. Once we got to the room, we talked for a few minutes before going to bed. To be completely honest, I think that we fell asleep mid-conversation. It was a long (but good) day, and we both slept soundly.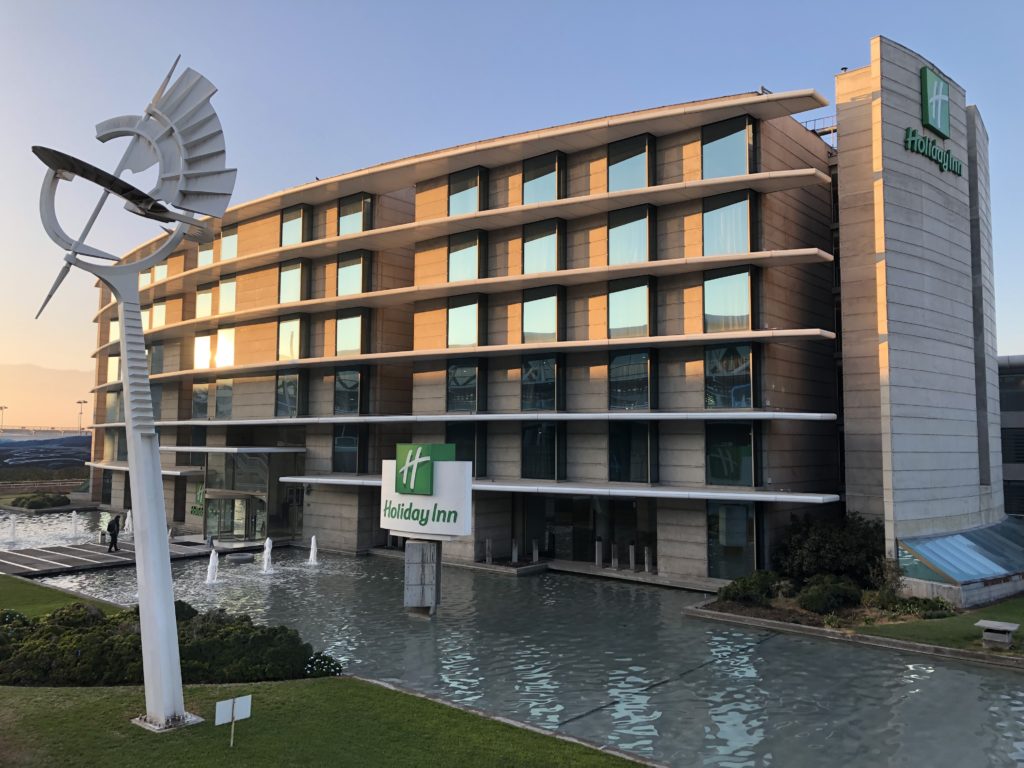 The next morning, we woke up full of anticipation for the upcoming day. Pierre flung open the blinds to see the view, and without exaggeration, it's probably the worst view that I've ever had from a hotel room. Our window looked directly over a construction site. However, there was a tiny silver lining—in the distance, we caught a glimpse of the snow-covered mountains. We felt excited!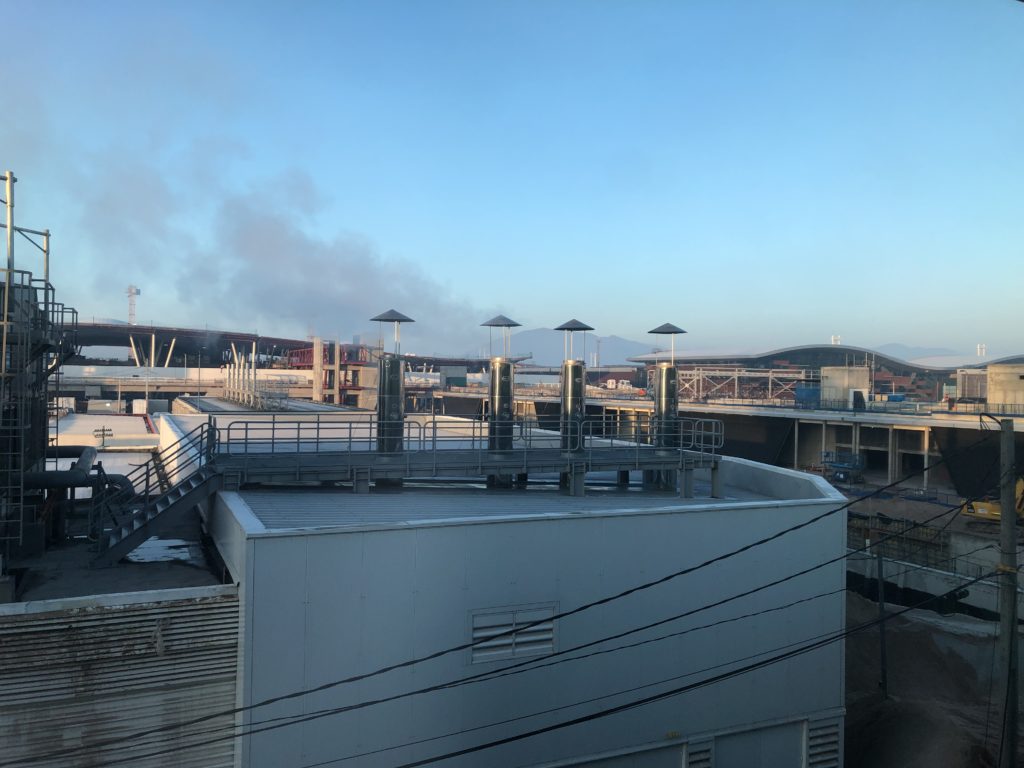 Pierre had arranged for a taxi to pick us up at 8:30 a.m., and of course, like any good Germany family, we were down there in plenty of time. As you probably might have guessed, our driver was late. Fortunately, he was personable and friendly, and he spoke a bit of English. As we made our way to the camper rental facility, he told us to look this way and that, as he explained what we were seeing as we drove past.
He asked if we were here to see the eclipse, and when we told him that we were, he was curious to know where we planned to view it. We explained that we wanted to watch at the dead center of the point of totality, which was La Higuera.
He knew where we meant, and replied, "Traveling around Chile is easy. If you want to travel north, you take Route 5 North. If you want to go south, you take Route 5 South."
We laughed at the perfect simplicity of his statement. Oh, if everything could be that easy! Ruta 5 (Route 5) is 3,364 kms long and is part of the Pan-American Highway. The Pan-American Highway, a network of roads stretching across the American Continents, is a whopping 30,000 kms long.