Portugal 2019/Part 6-
After spending most of the day at the LxFactory, we decided to head back to our hotels to relax for a bit before heading back out again. Christina dropped us off, and then picked us up again when we were ready.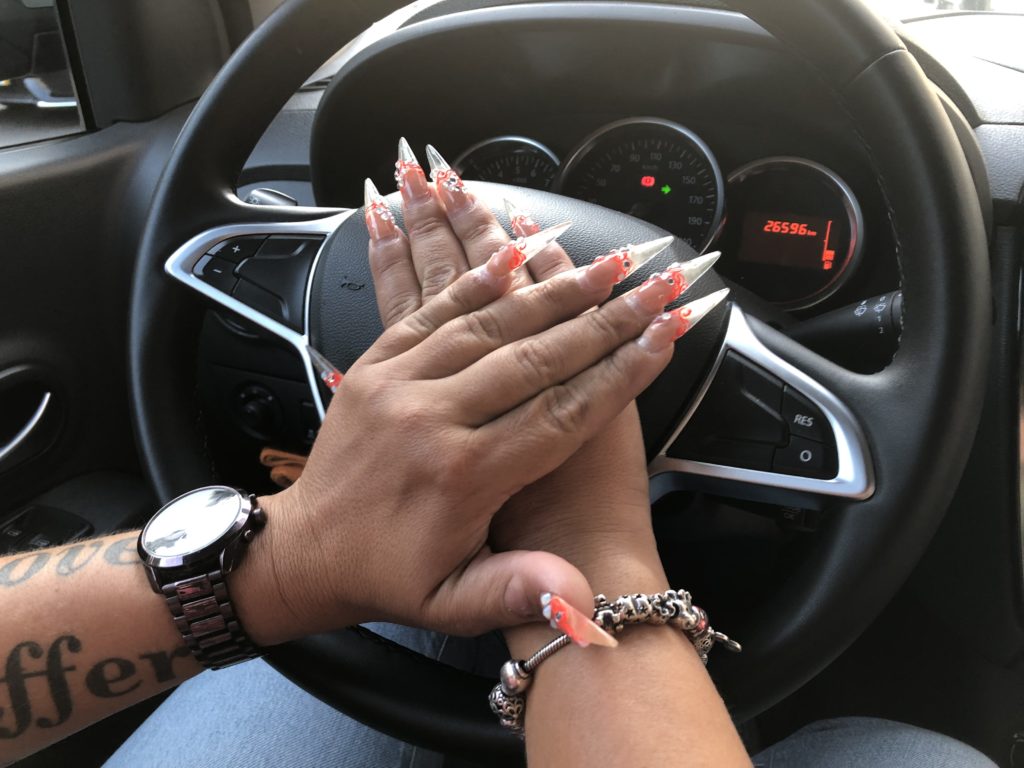 Christina asked if we liked gin, and when we told her that we did, she told us that she knew the perfect place to take us. She had already made dinner reservations for us, and she thought we could have a before dinner drink at the Gin Lovers Bar & Restaurant. When we arrived, we found out that a special Fado event was happening, and that the bar was closed until the singing was over. It was scheduled to conclude at 8:00 p.m., the exact same time that we had our dinner reservation at a different restaurant.
We were disappointed, but Sussie sweet talked the guy at the door and she convinced him to let us into the bar, which was located behind the Fado room. We had to wait until the end of a song before we could enter, and as we waited we could hear the Fado music through the closed door. Fado is traditional Portuguese music that typically consists of a solo singer and a guitarist. The theme of the music is deeply nostalgic, often focusing on the harsh realities of life.
We were escorted to the back, and the gal behind the bar greeted us and began by asking which was our favorite gin, and about whether we preferred citrus, juniper, etc. She asked several other questions and then began making our drinks. I am by no means an authority on G&T's, but she knew what she was doing! Our drinks were delicious!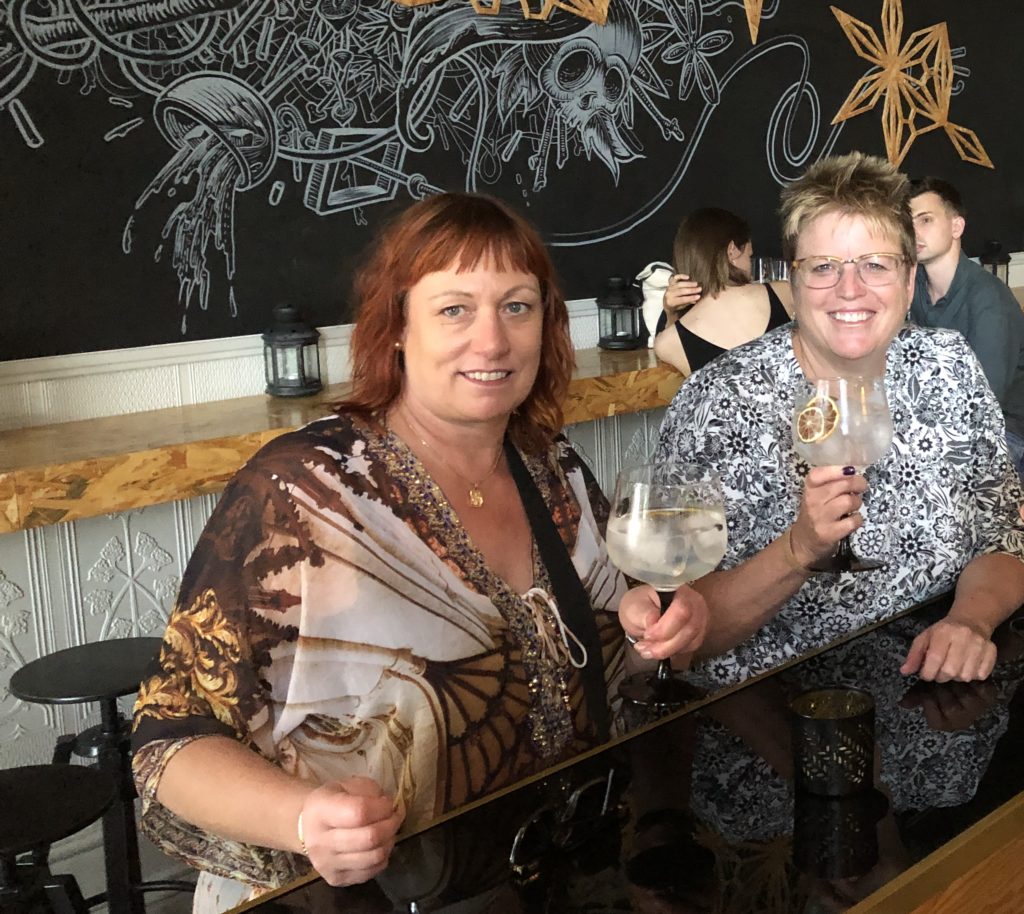 I was actually disappointed when it was time to leave for dinner. Next time, I would plan to stay here longer. We headed out and walked about 7-8 minutes before arriving at our restaurant. The streets were filled with people, both walking and dining at little outdoor restaurants, creating a really nice vibe.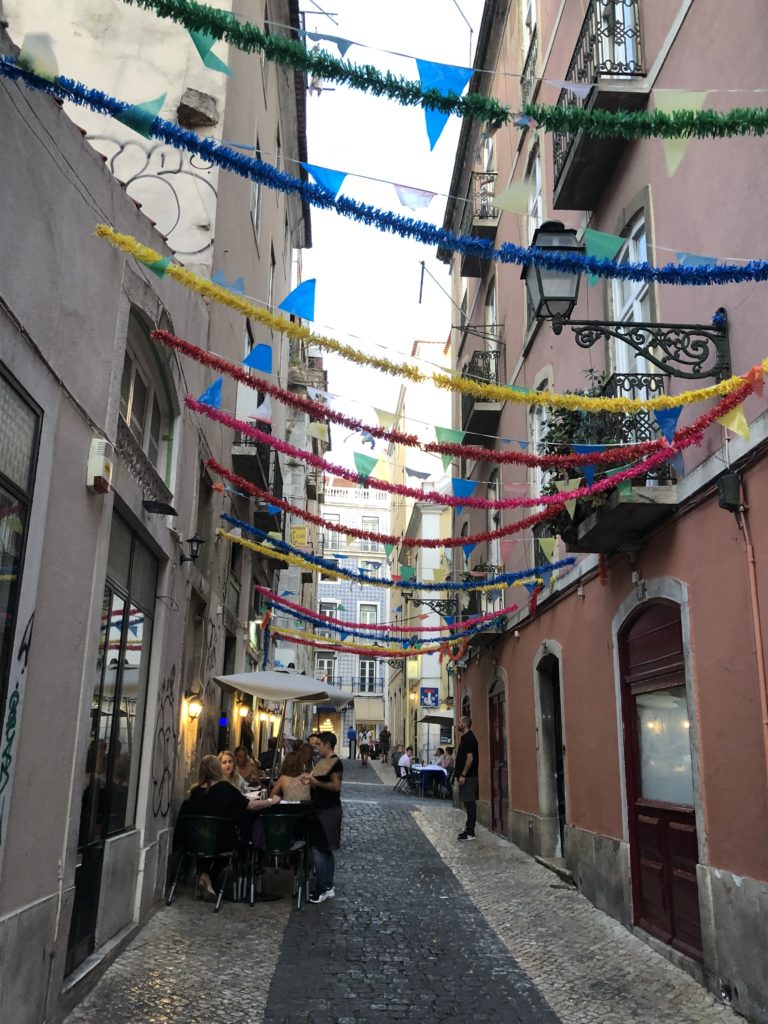 We shared an appetizer of fried fish cakes and we all ordered Bacalhau (salted cod), which is a typical Portuguese dish. Ours was roasted in olive oil and garlic, and served on a bed of cabbage with roasted potatoes on the side.
I wasn't a fan, and it was the only dish that I had during my stay in Portugal that I really didn't care for. I won't rule Bacalhau out in the future, but this restaurant didn't win me over. We had great wine, the fish cakes were good, and we had a wonderful evening in spite of the fish!